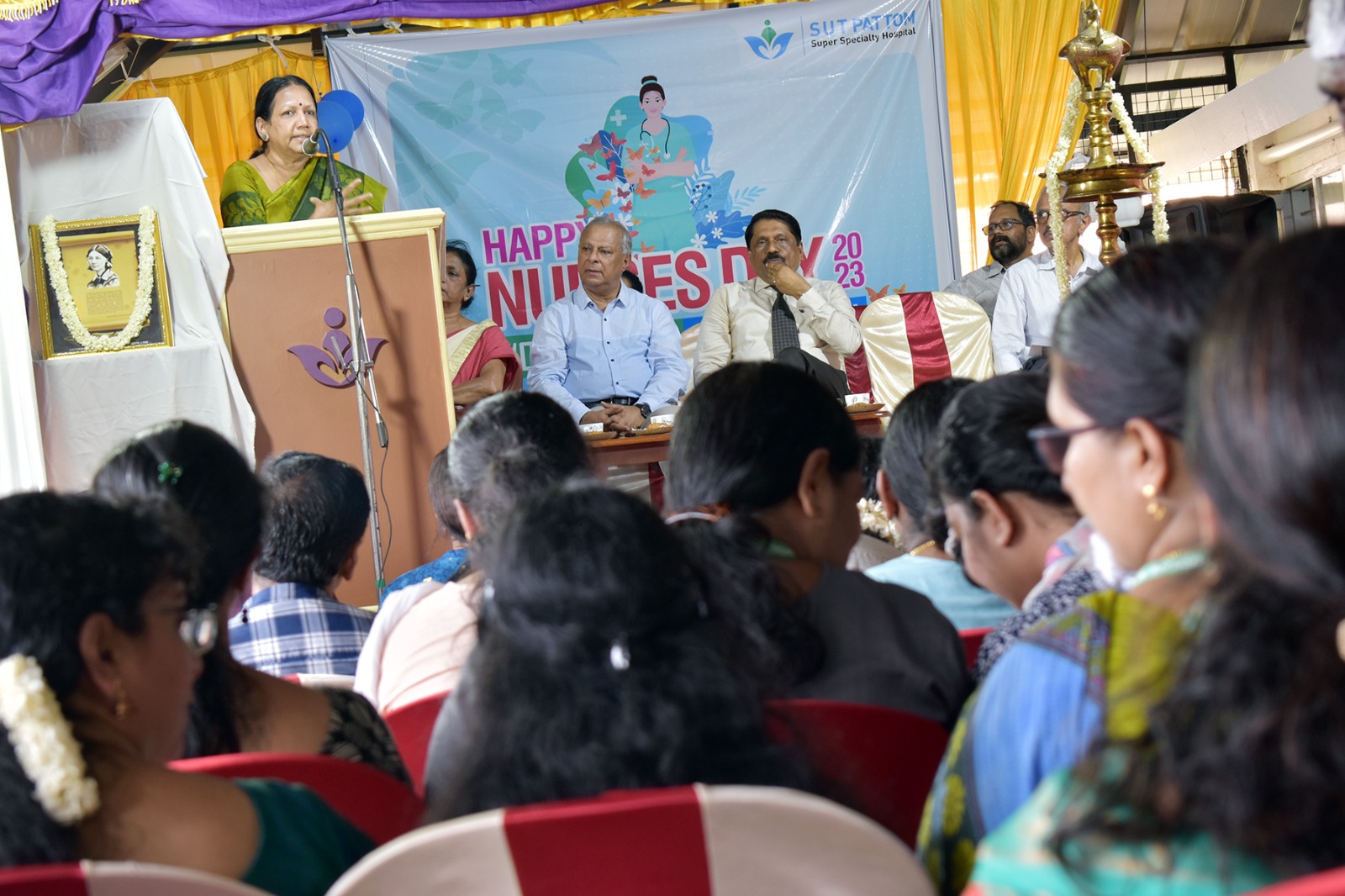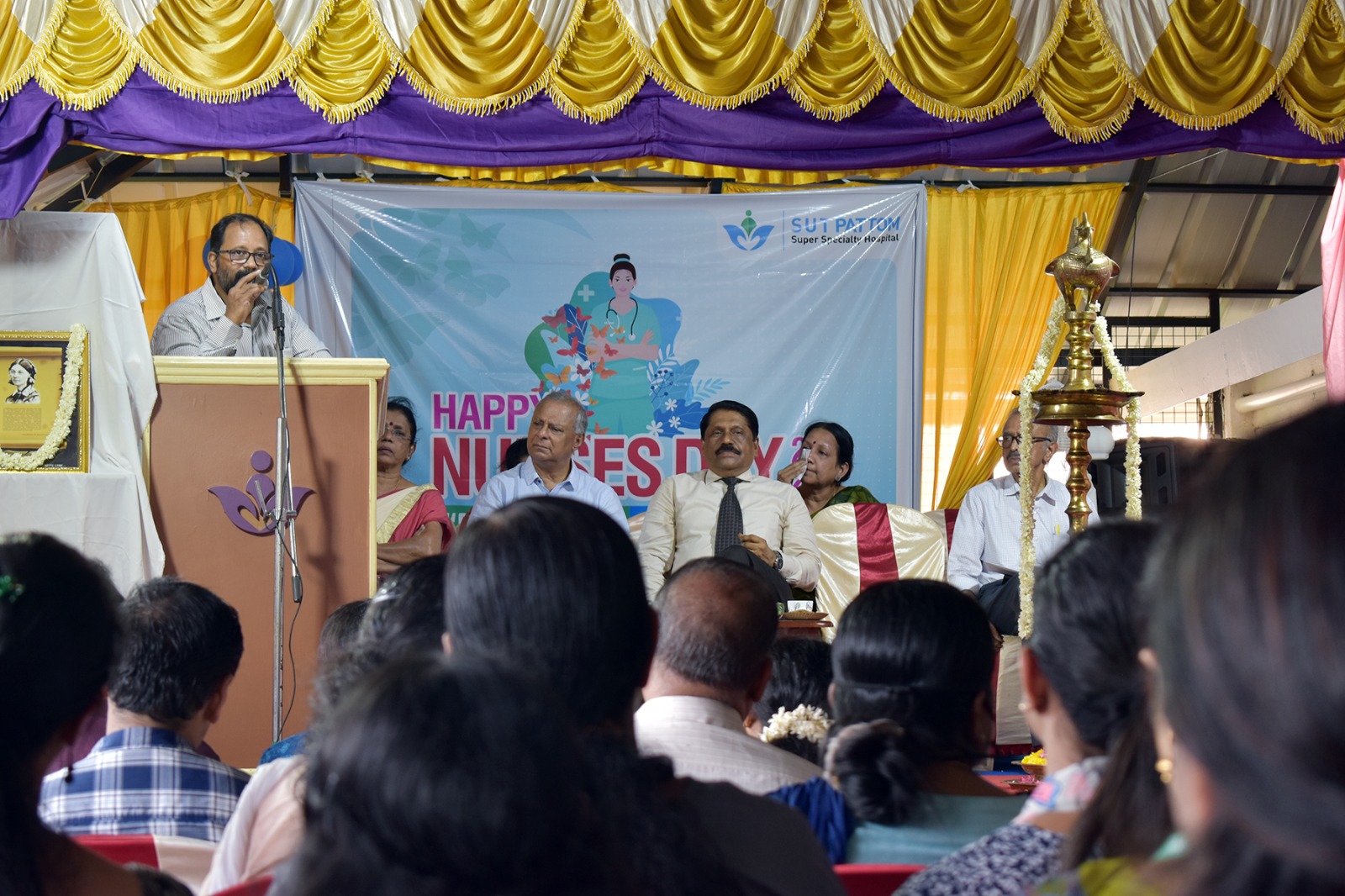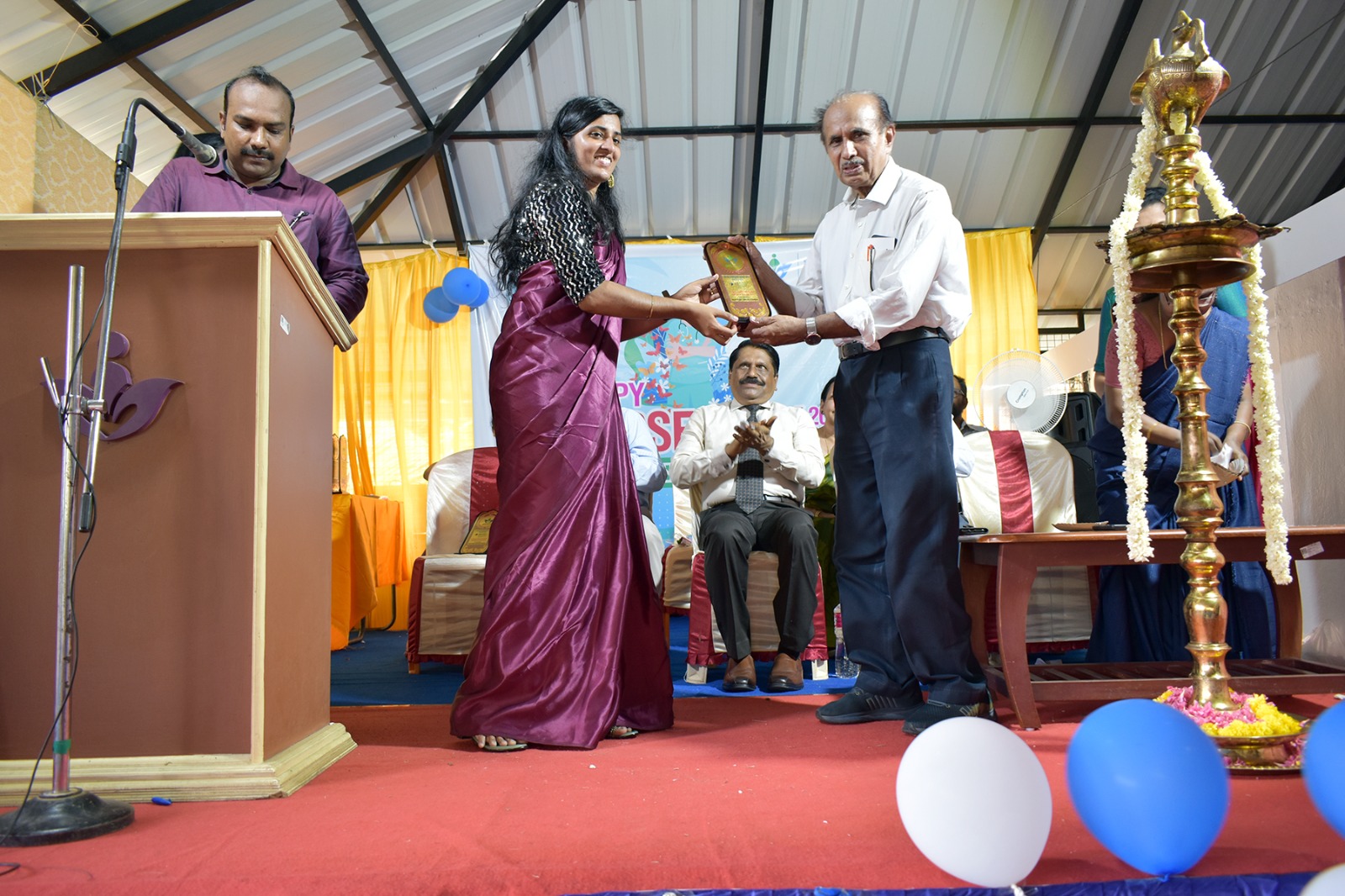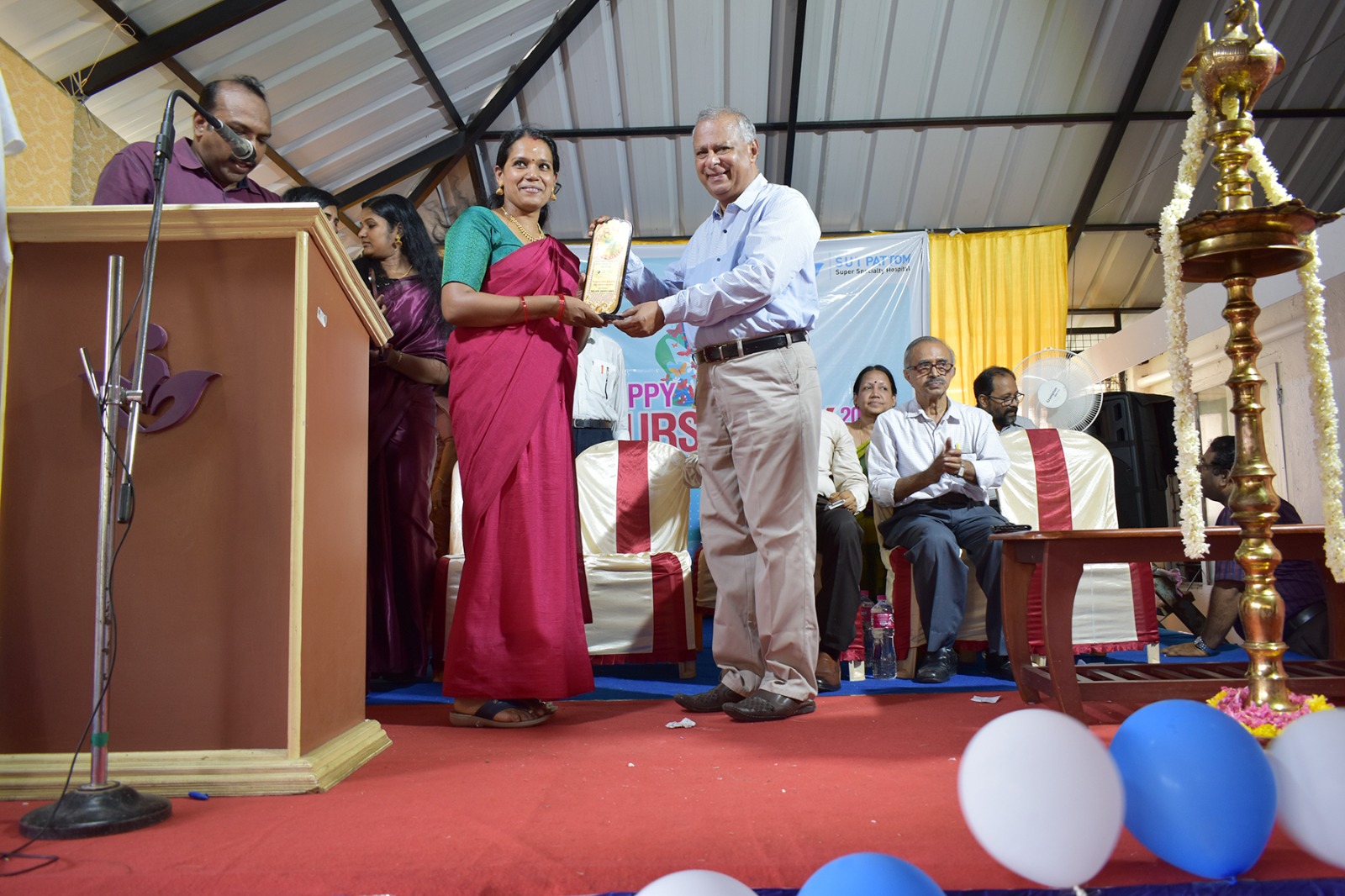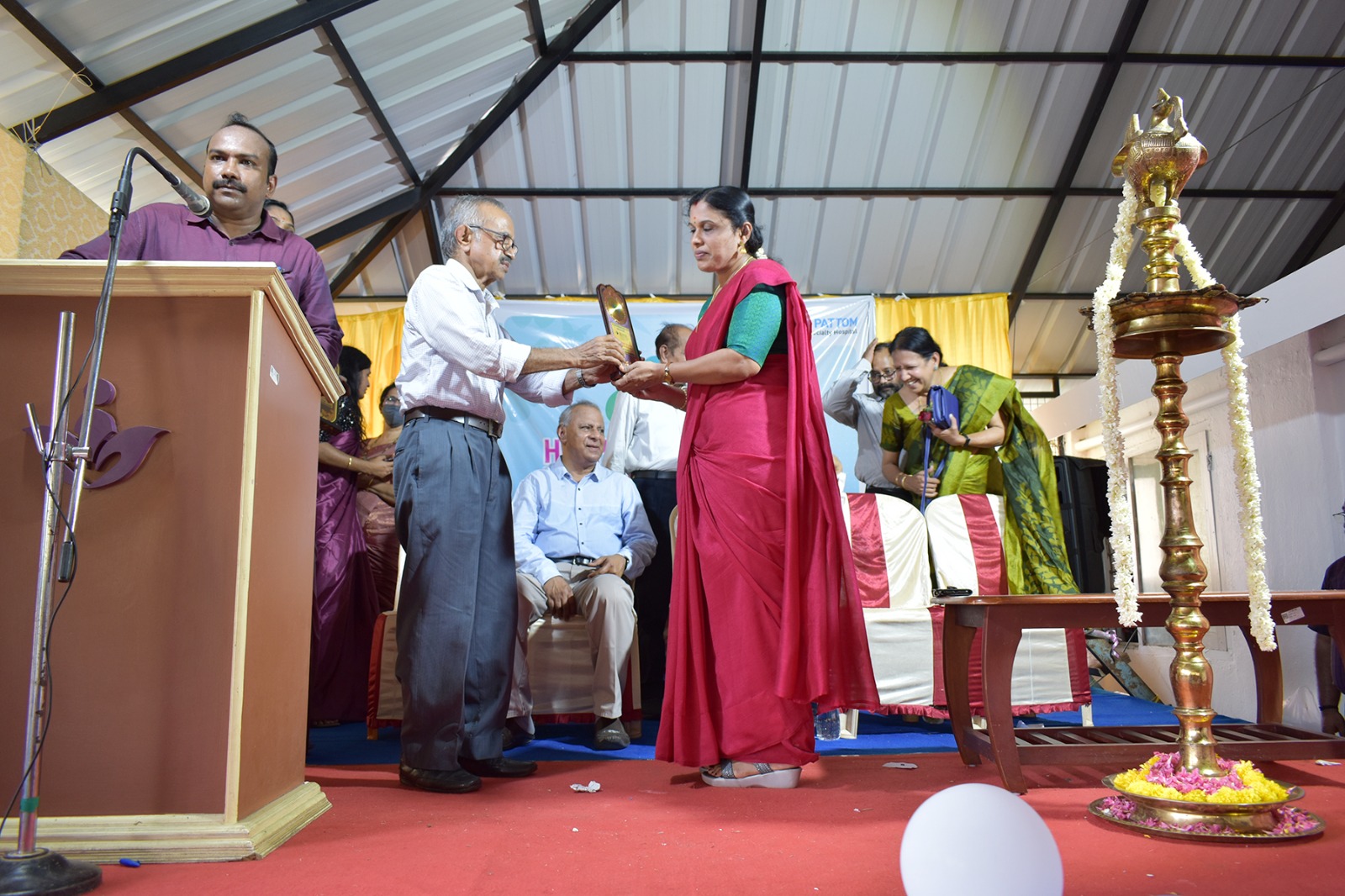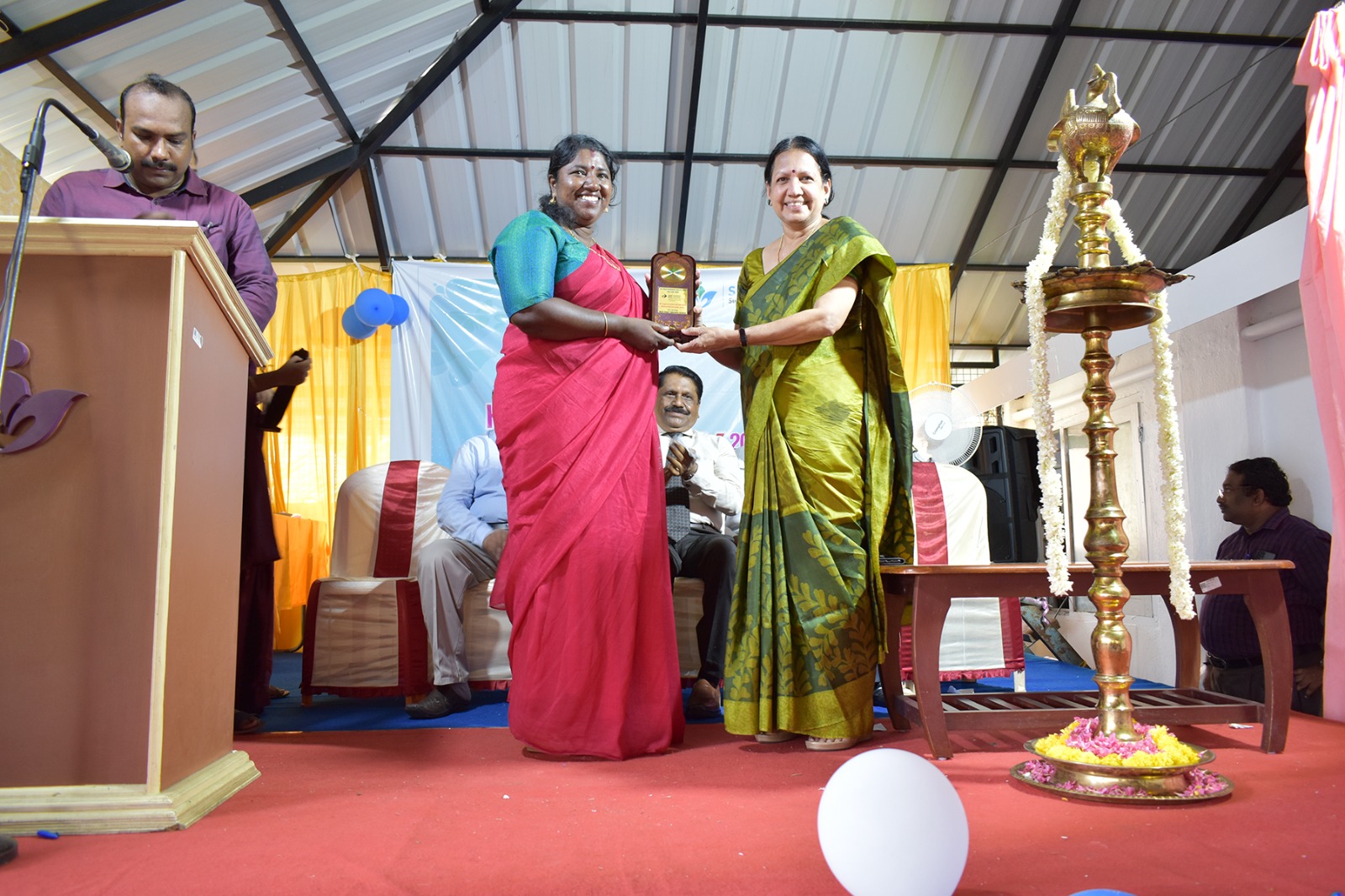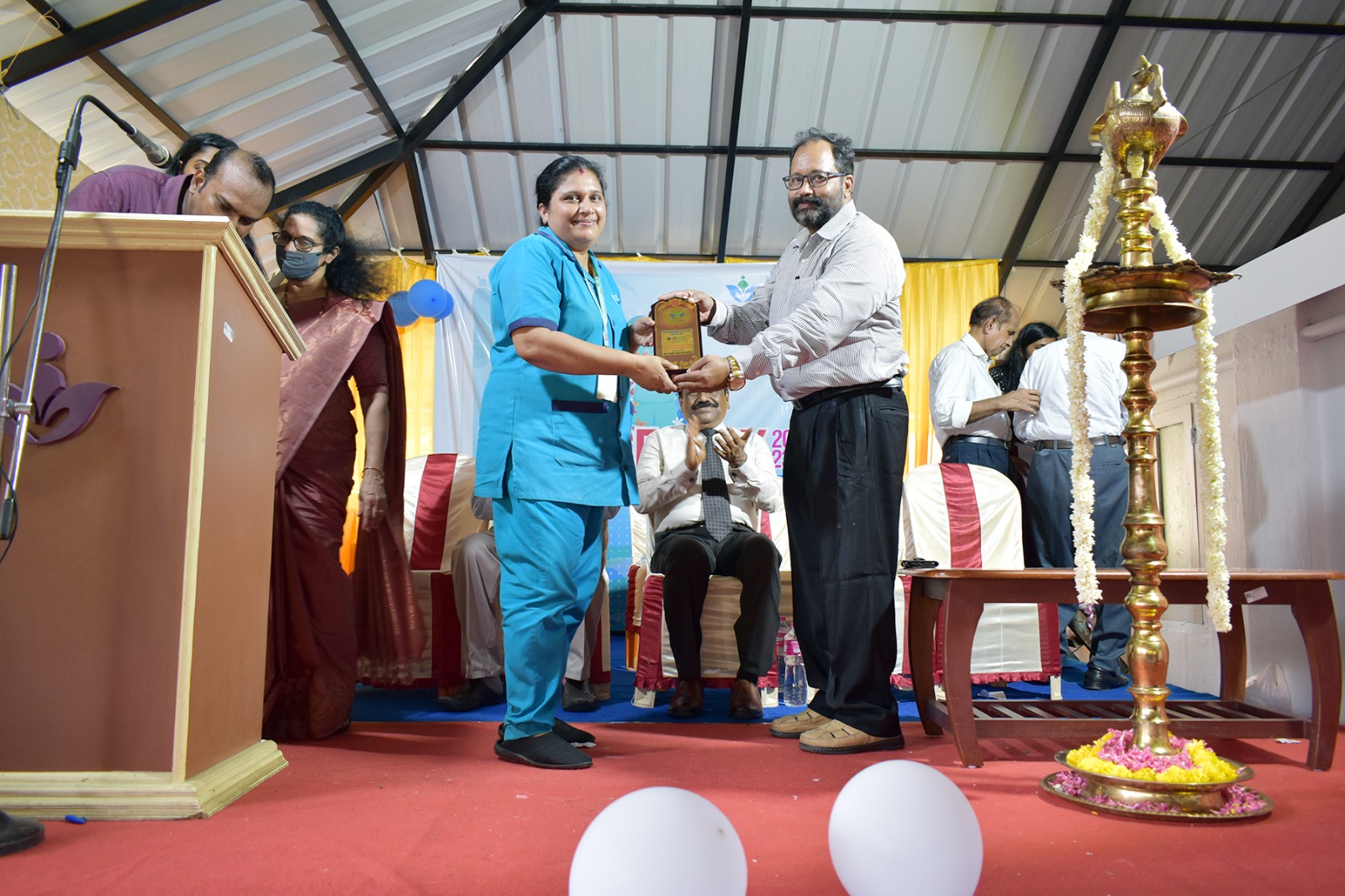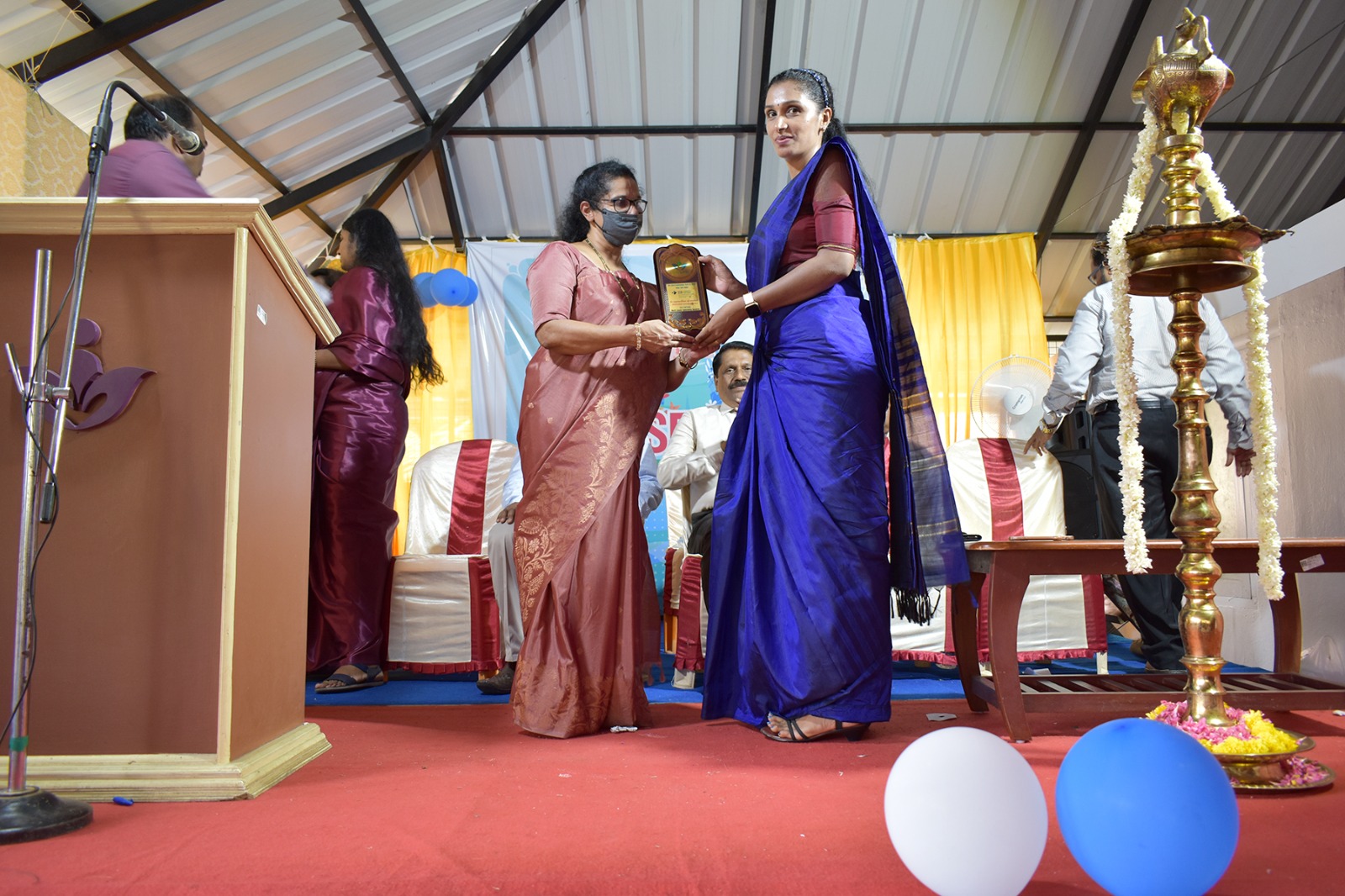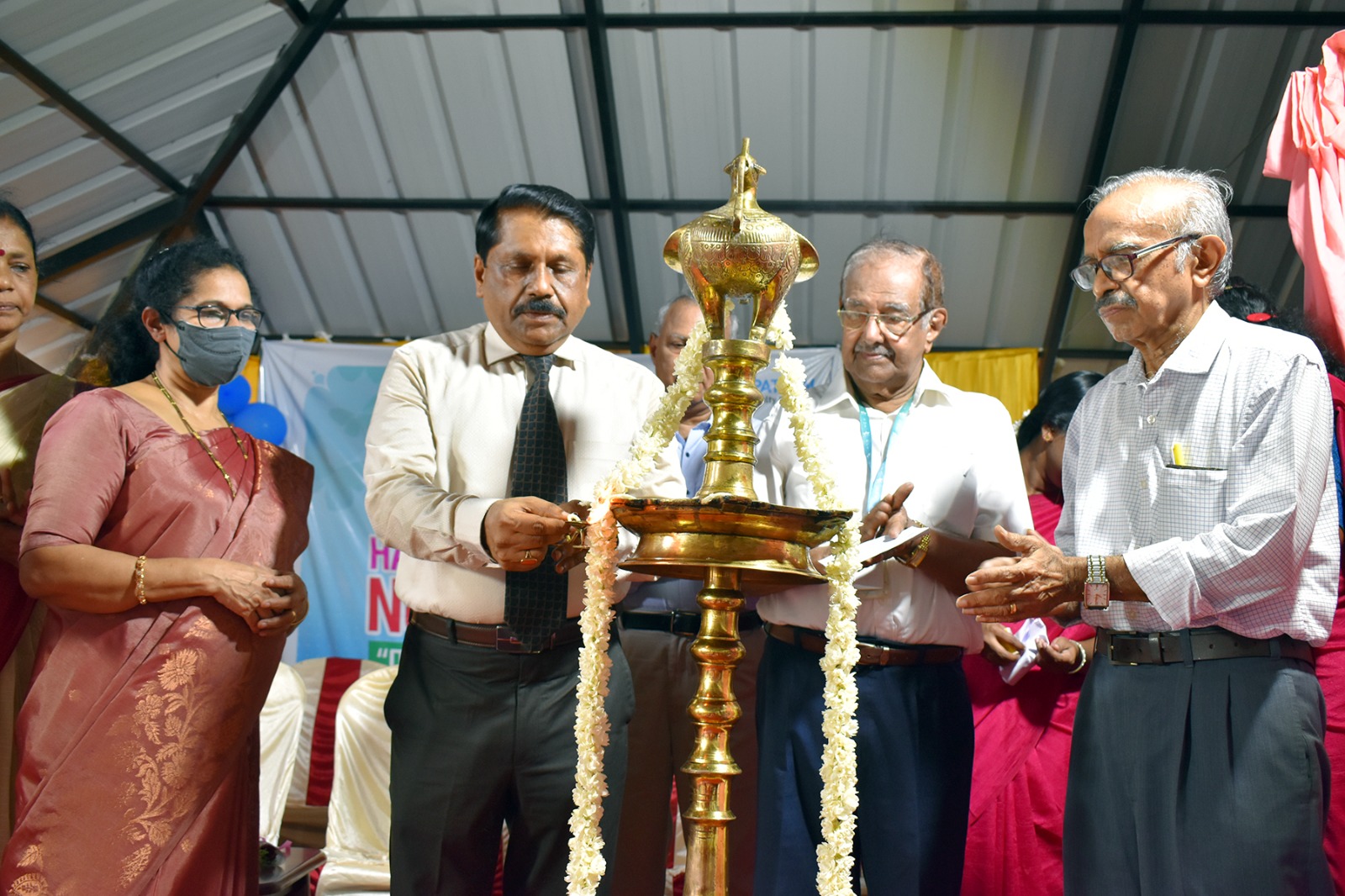 World red cross day celebration at Red cross office Trivandrum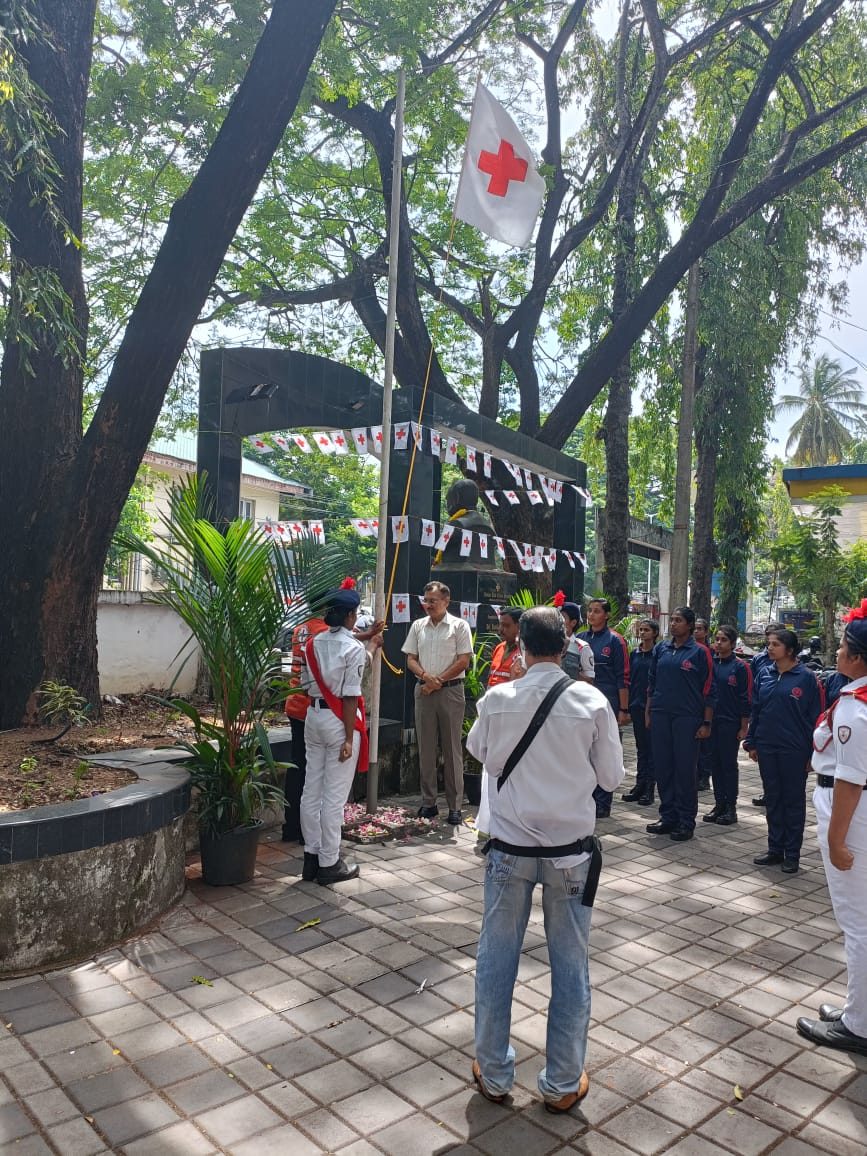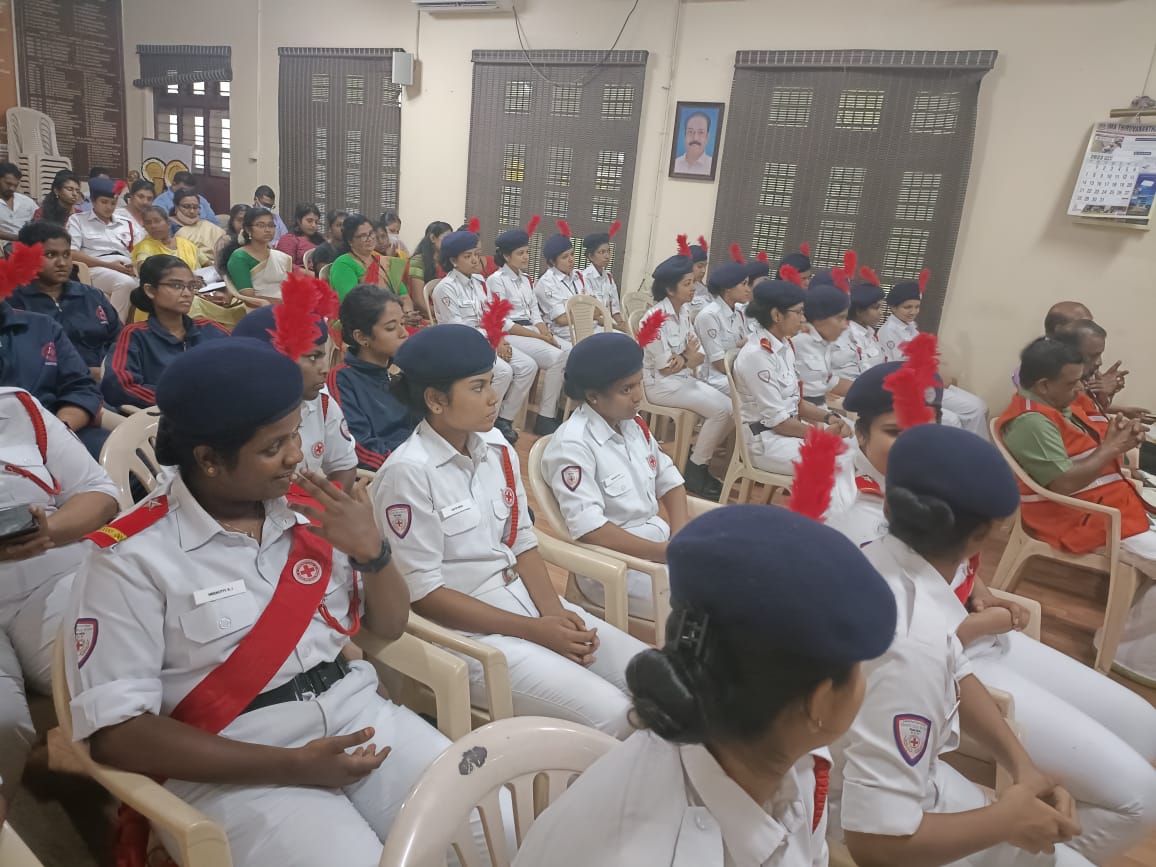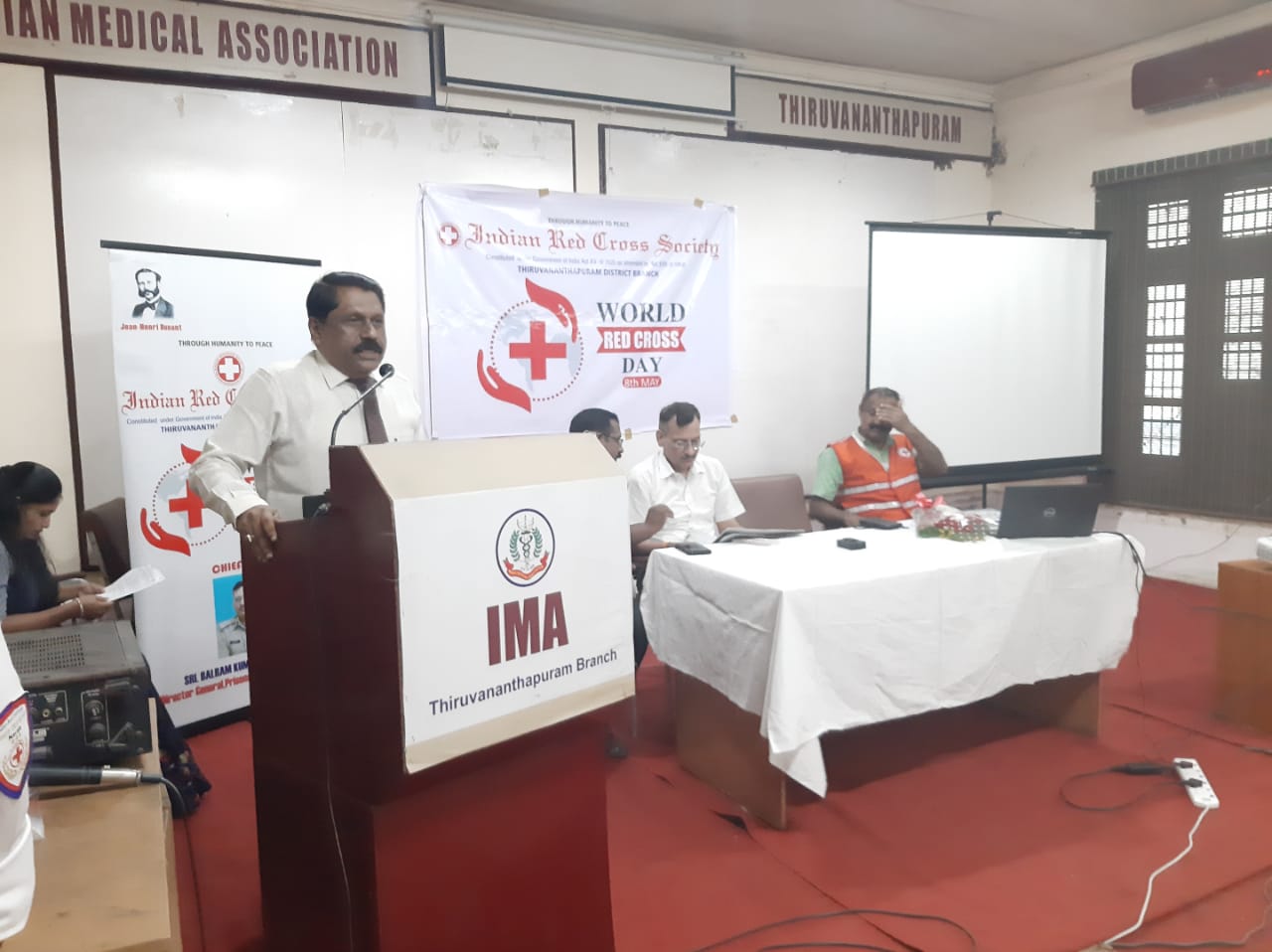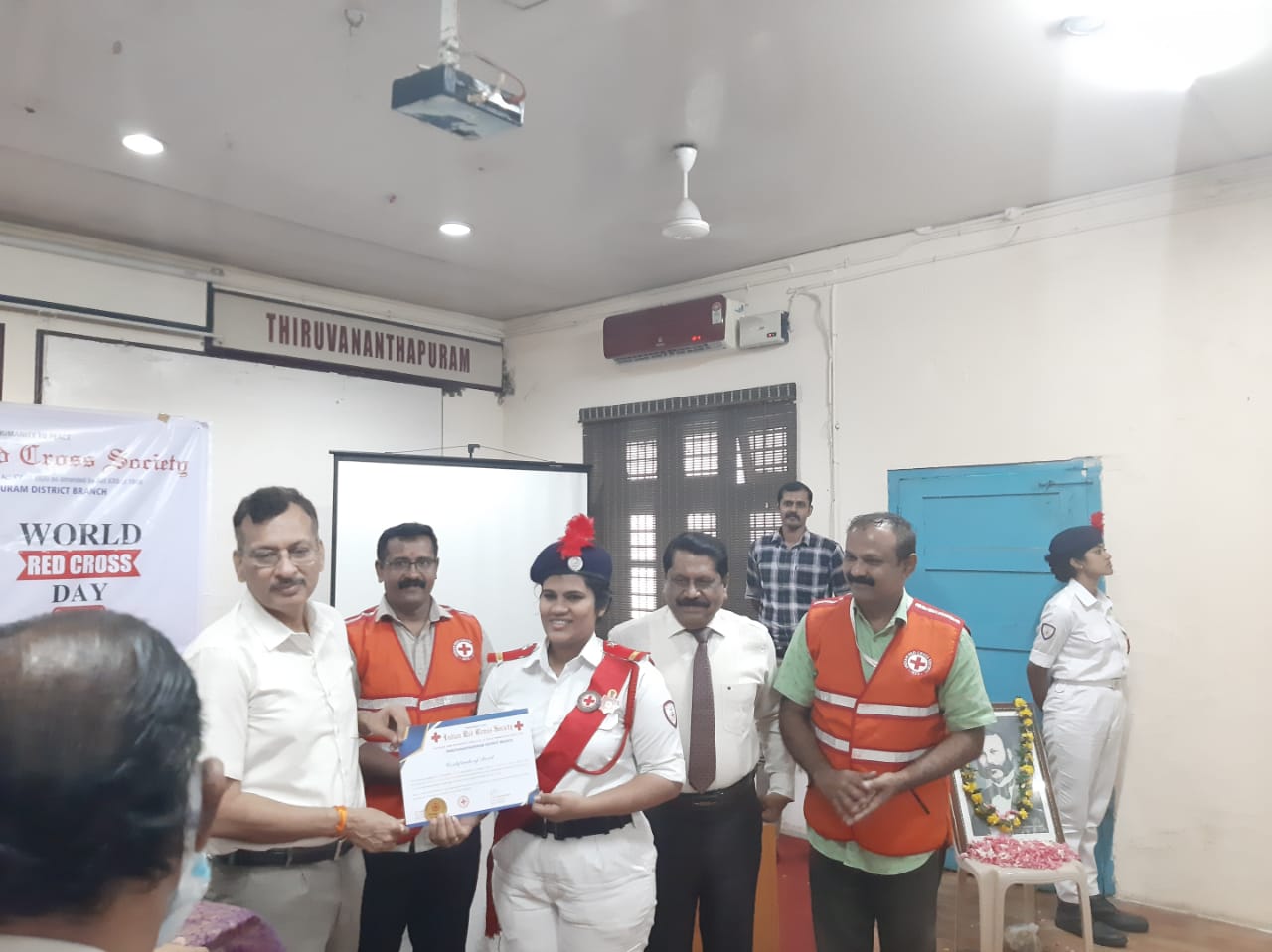 CME associated with IMA at Marthandam, 29th April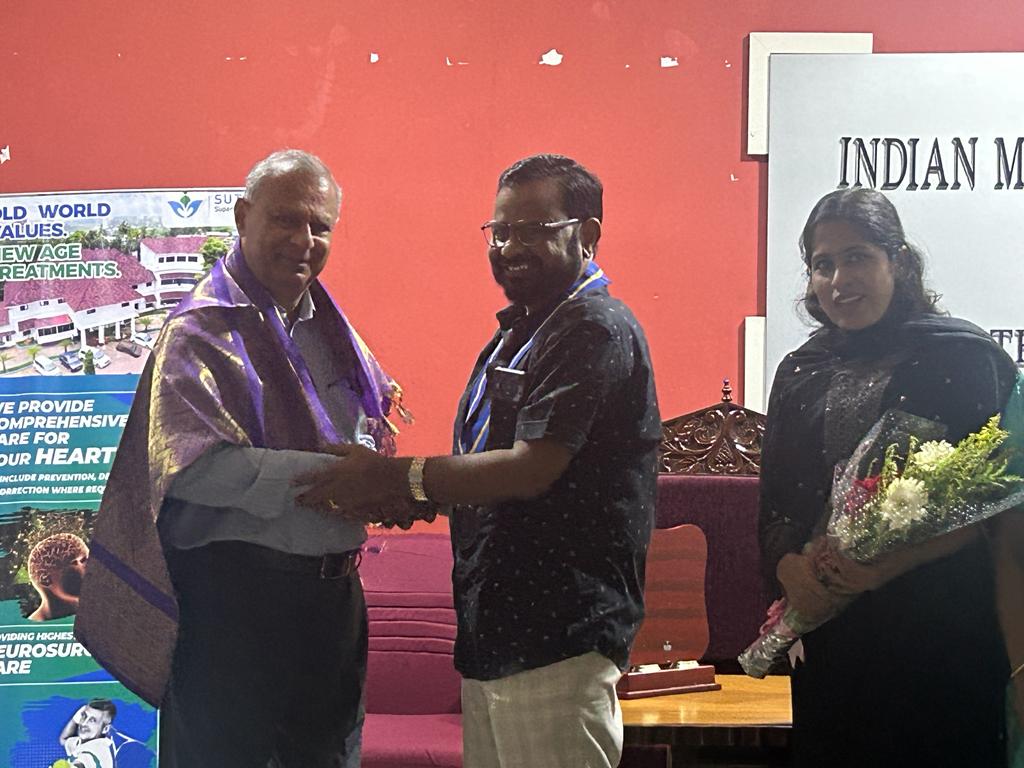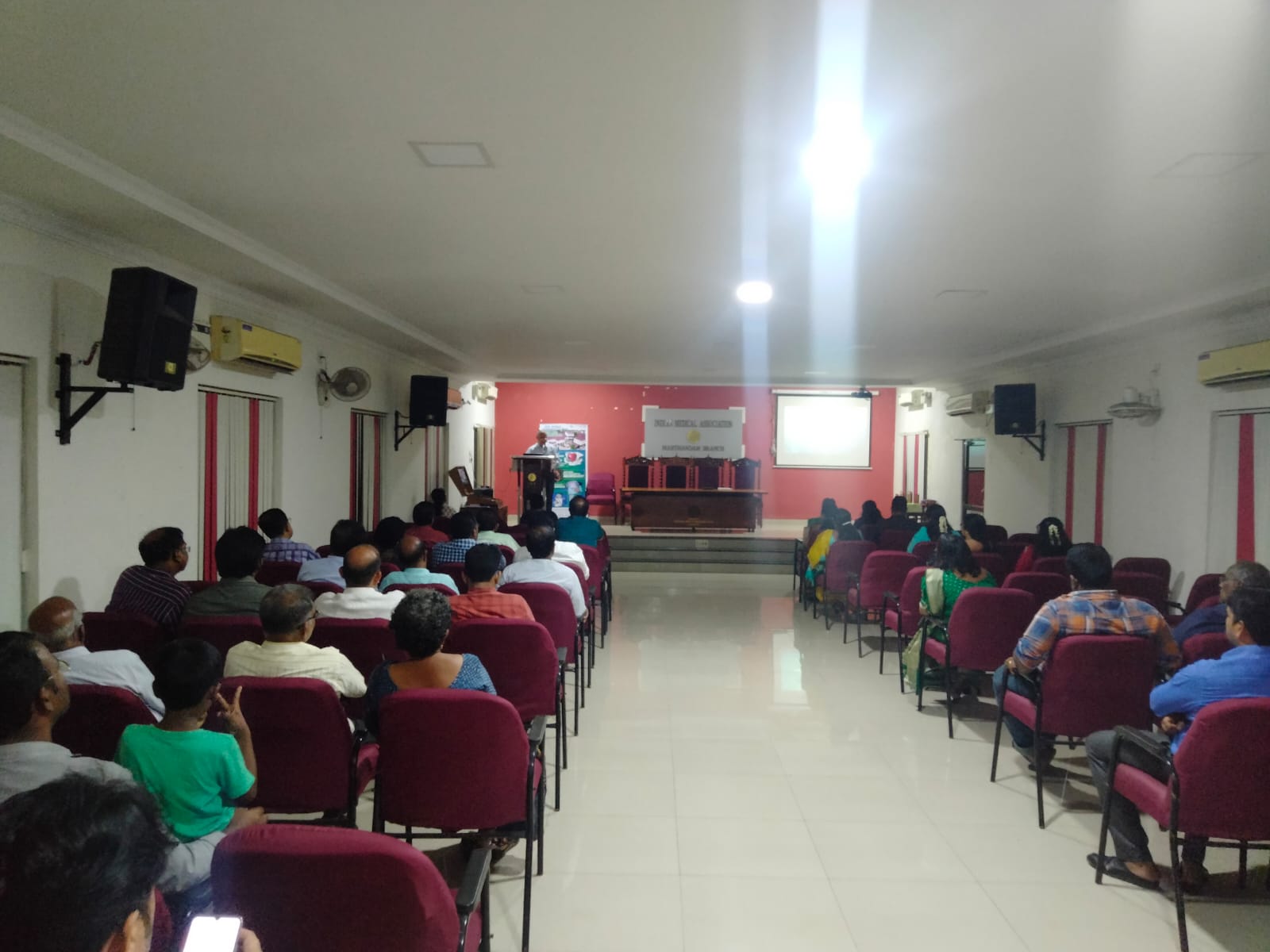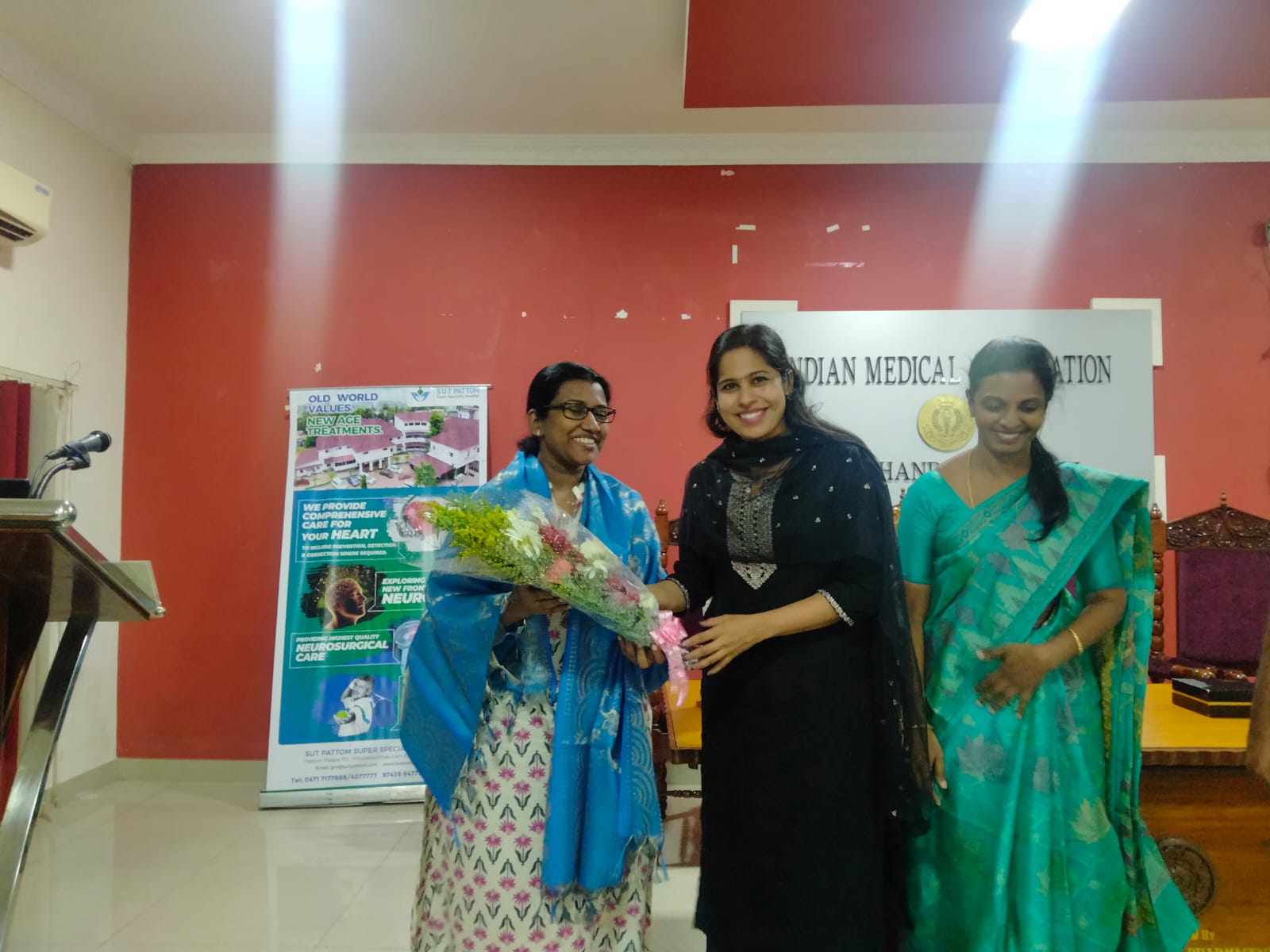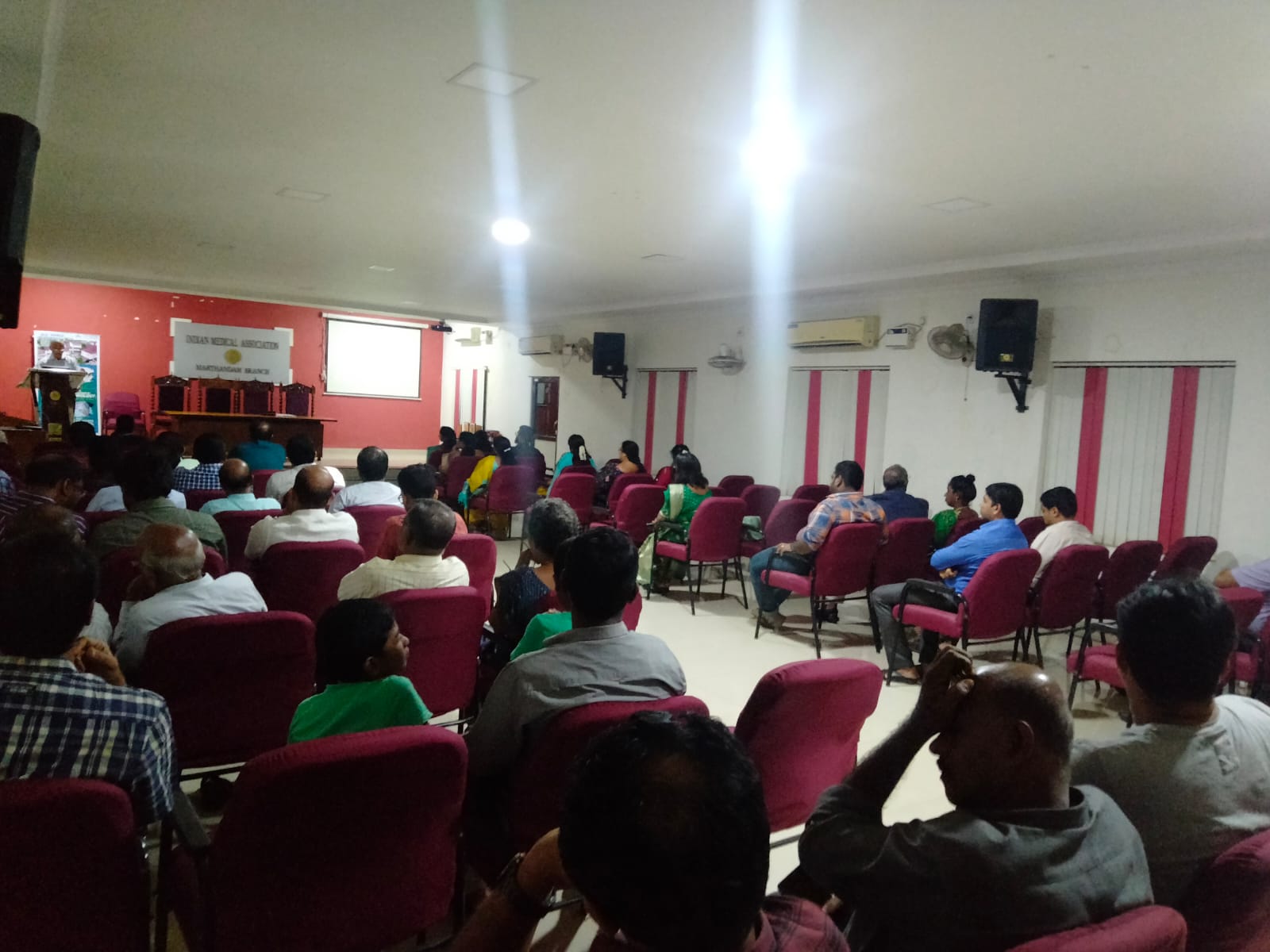 Oath Taking ceremony of 26th Batch of GNM, 28th April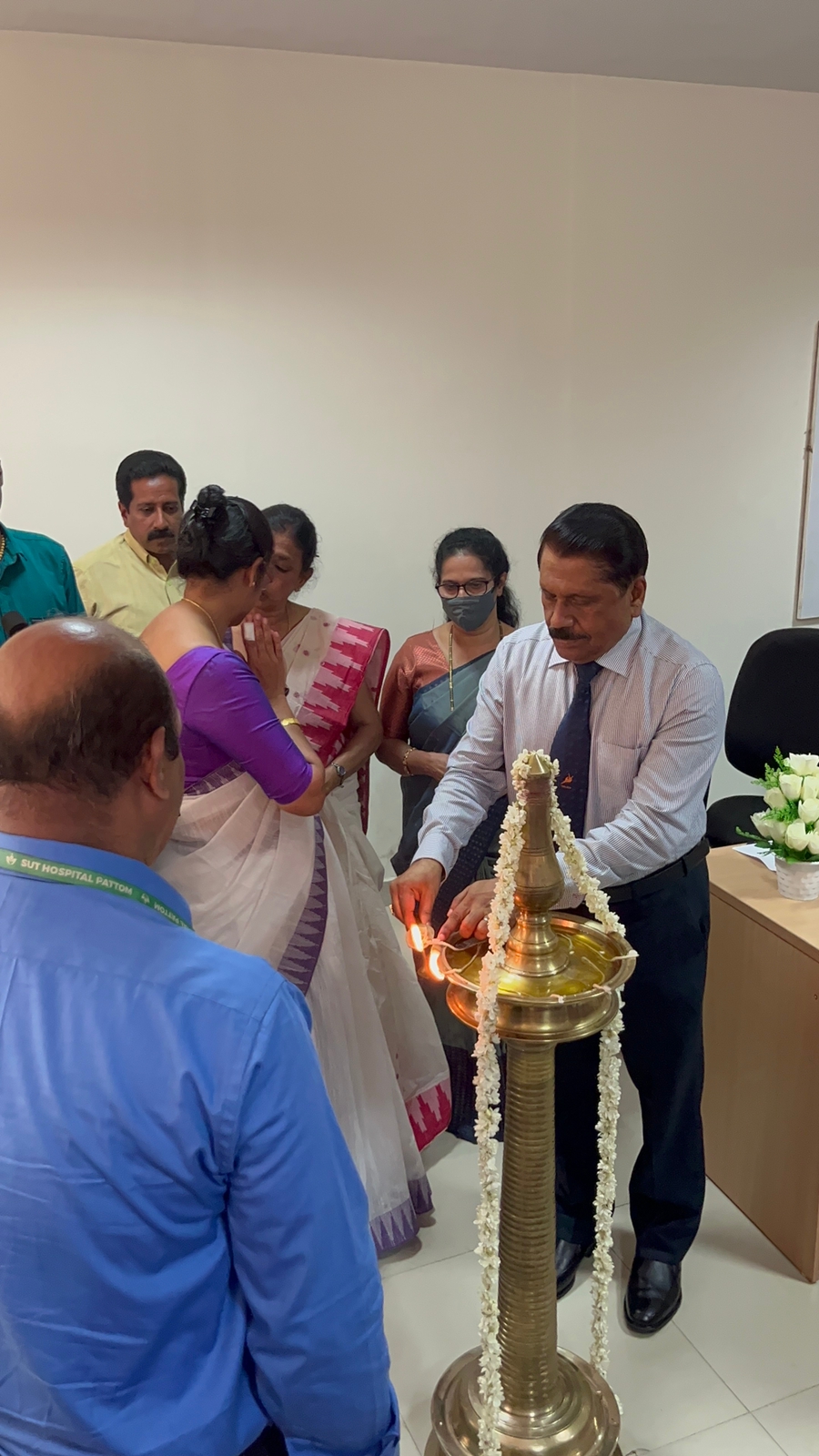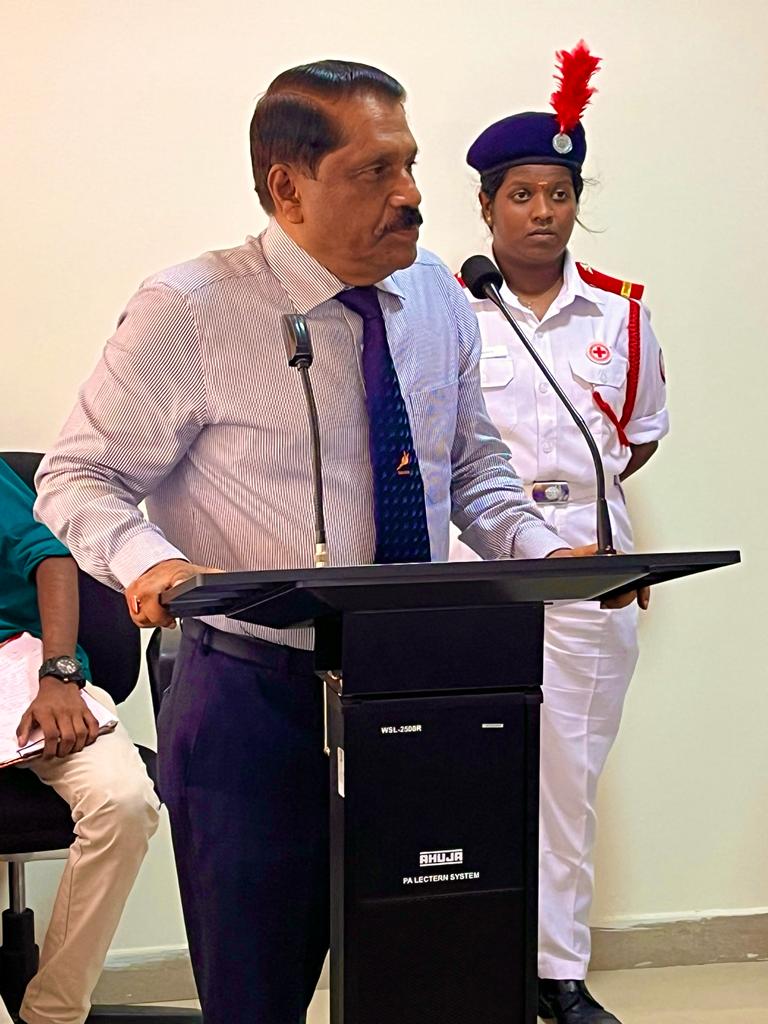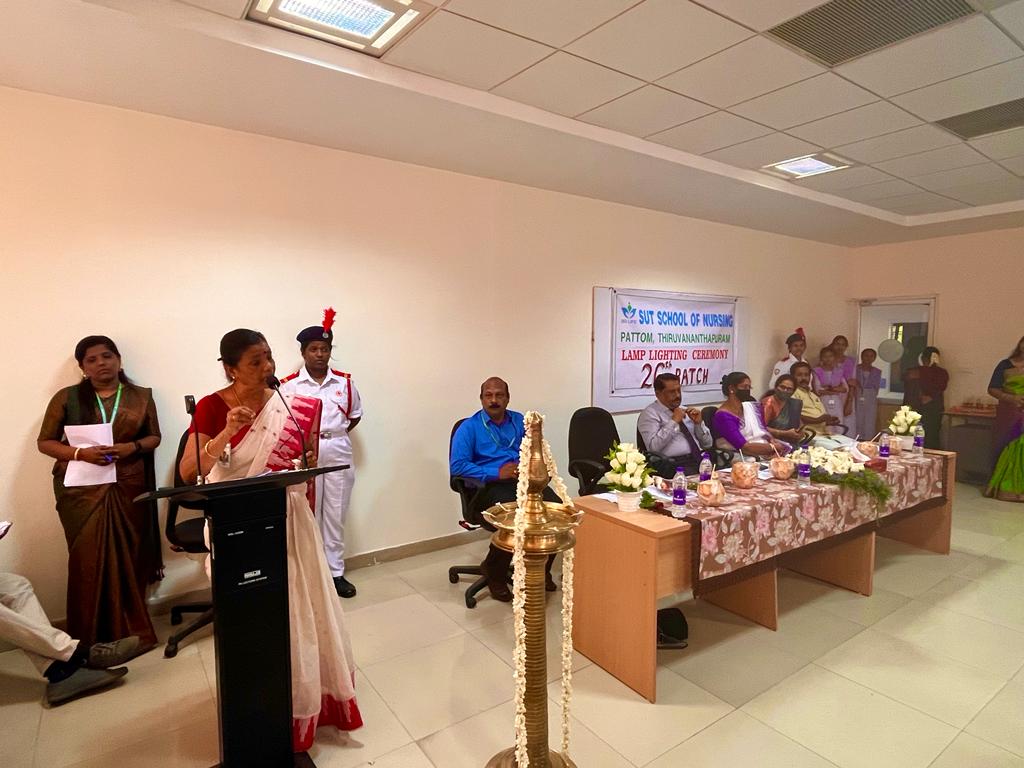 Zee Kerala Medical Camp Inauguration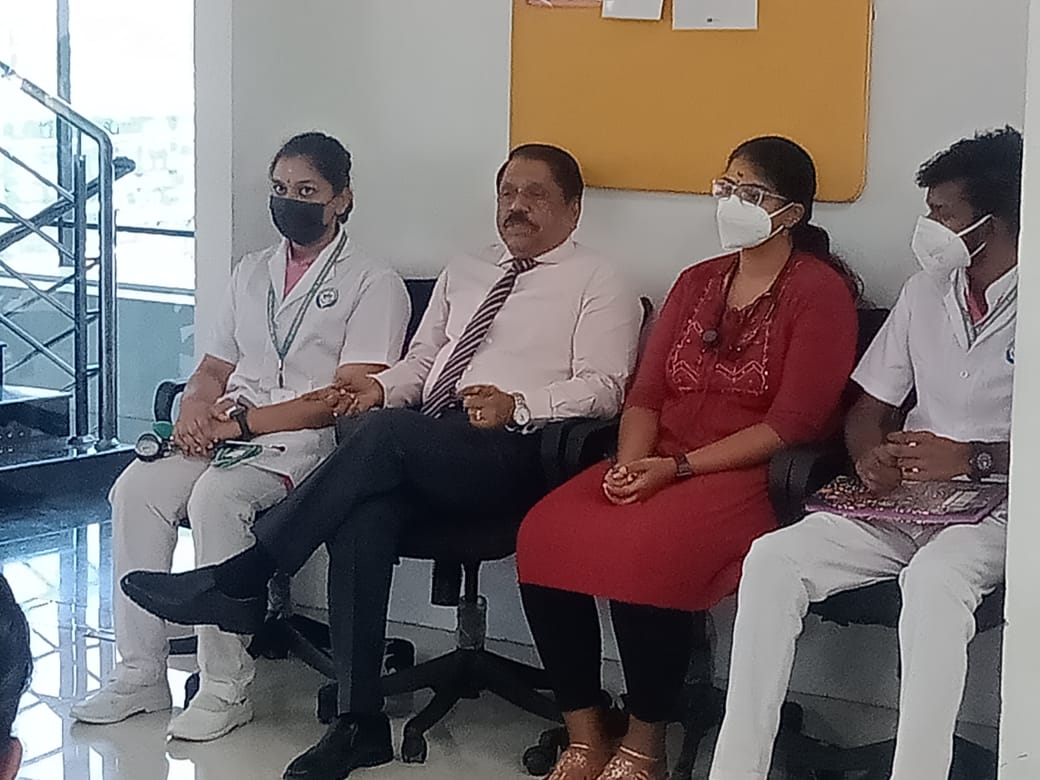 Medical Camp at Excise Headquarters Trivandrum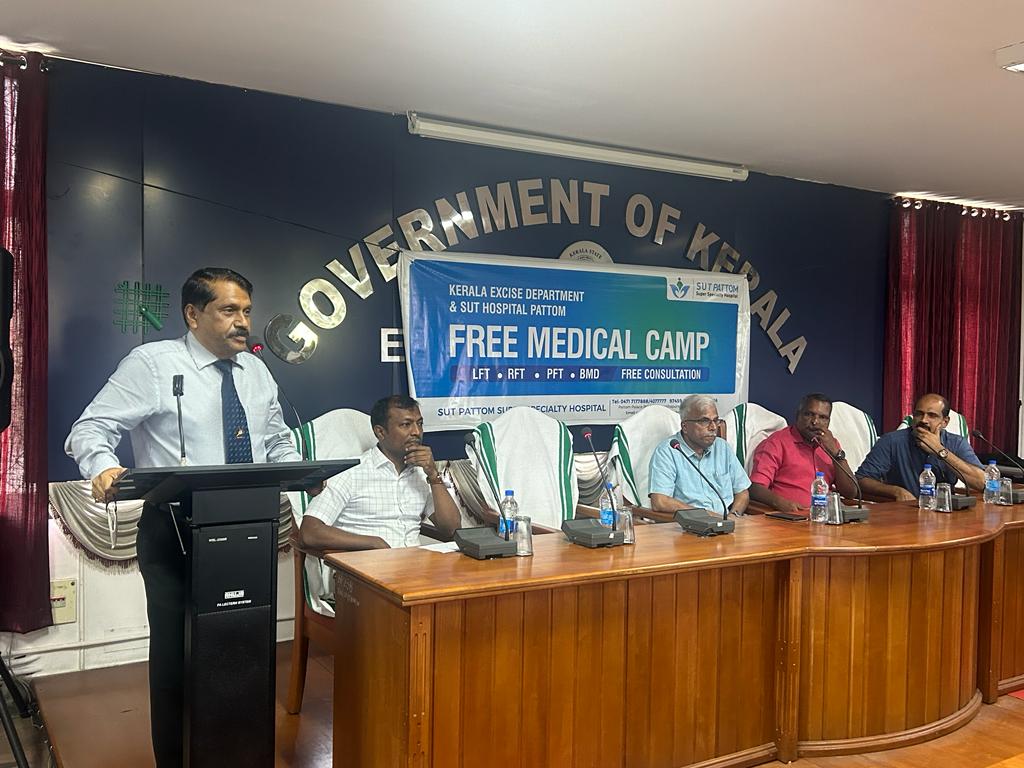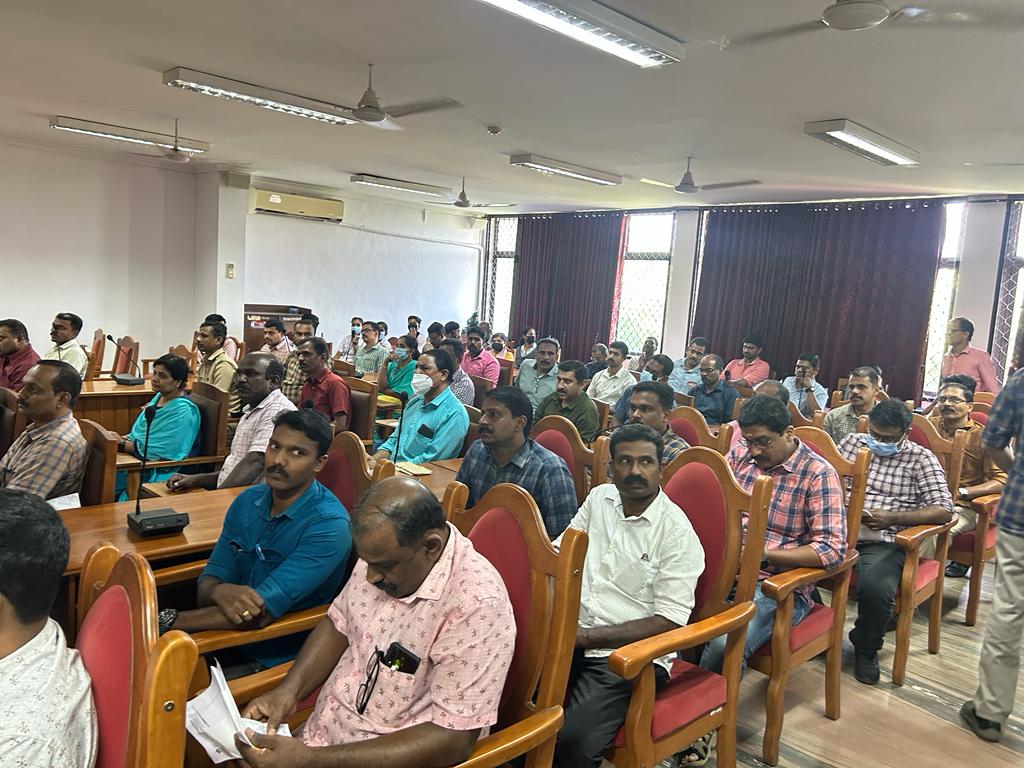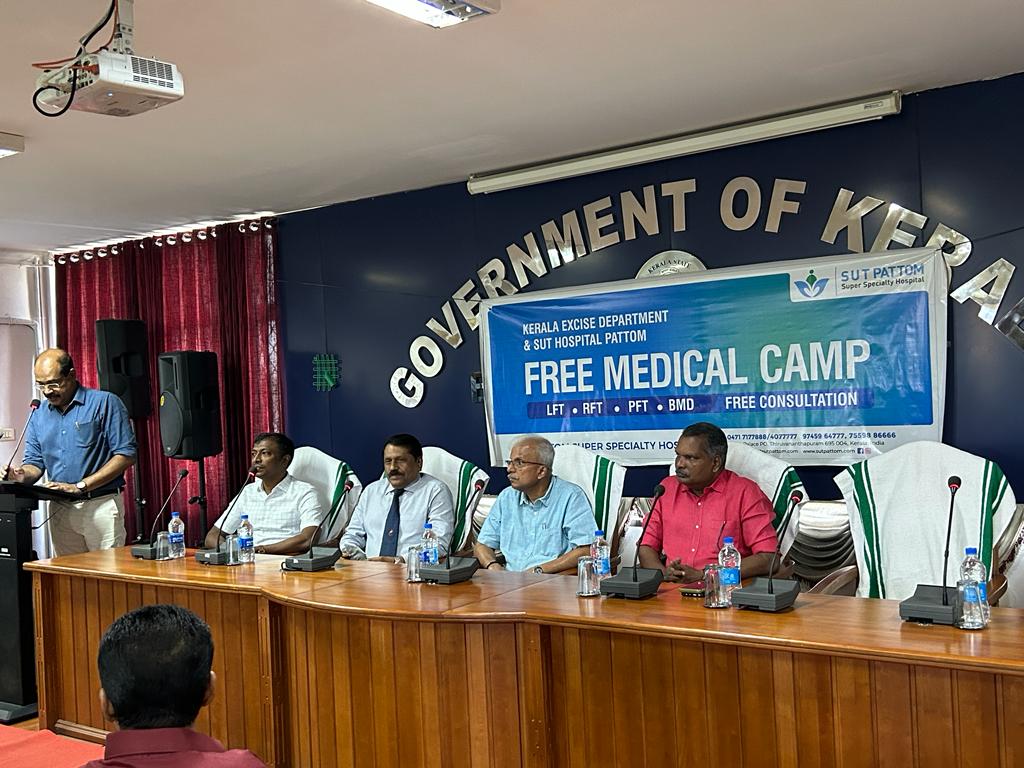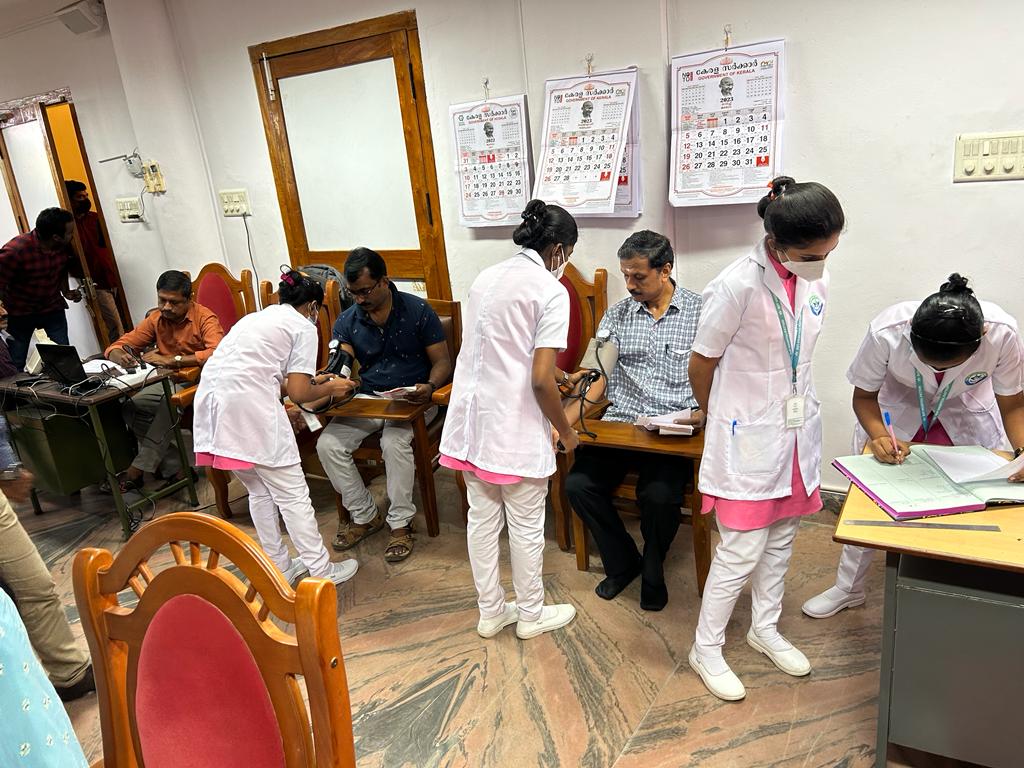 SUT Hospital provides masks for the Police Personnel on duty for Attukal Pongala
Cardiac Awareness CNE at Sut hospital on February 14, 2023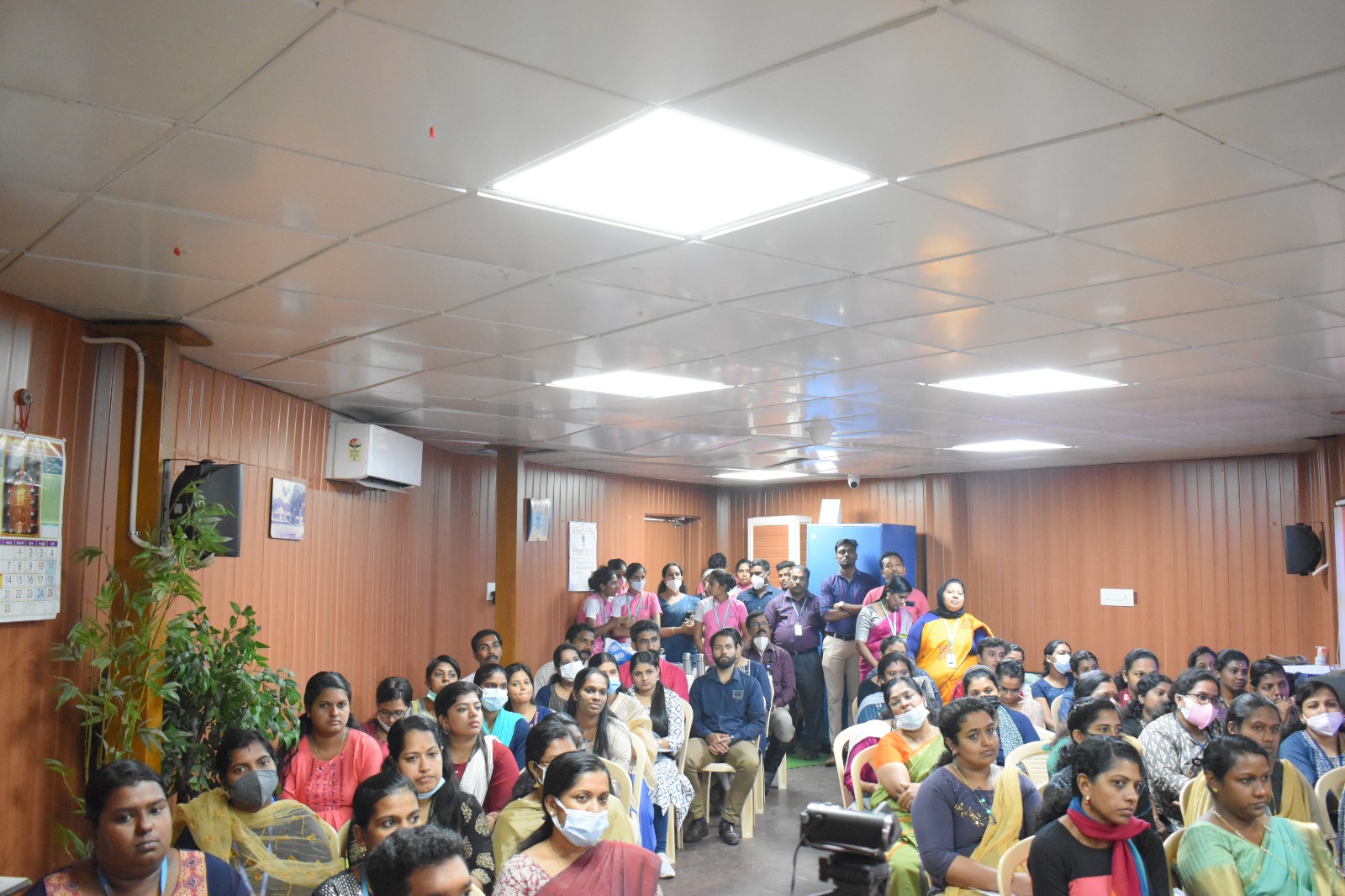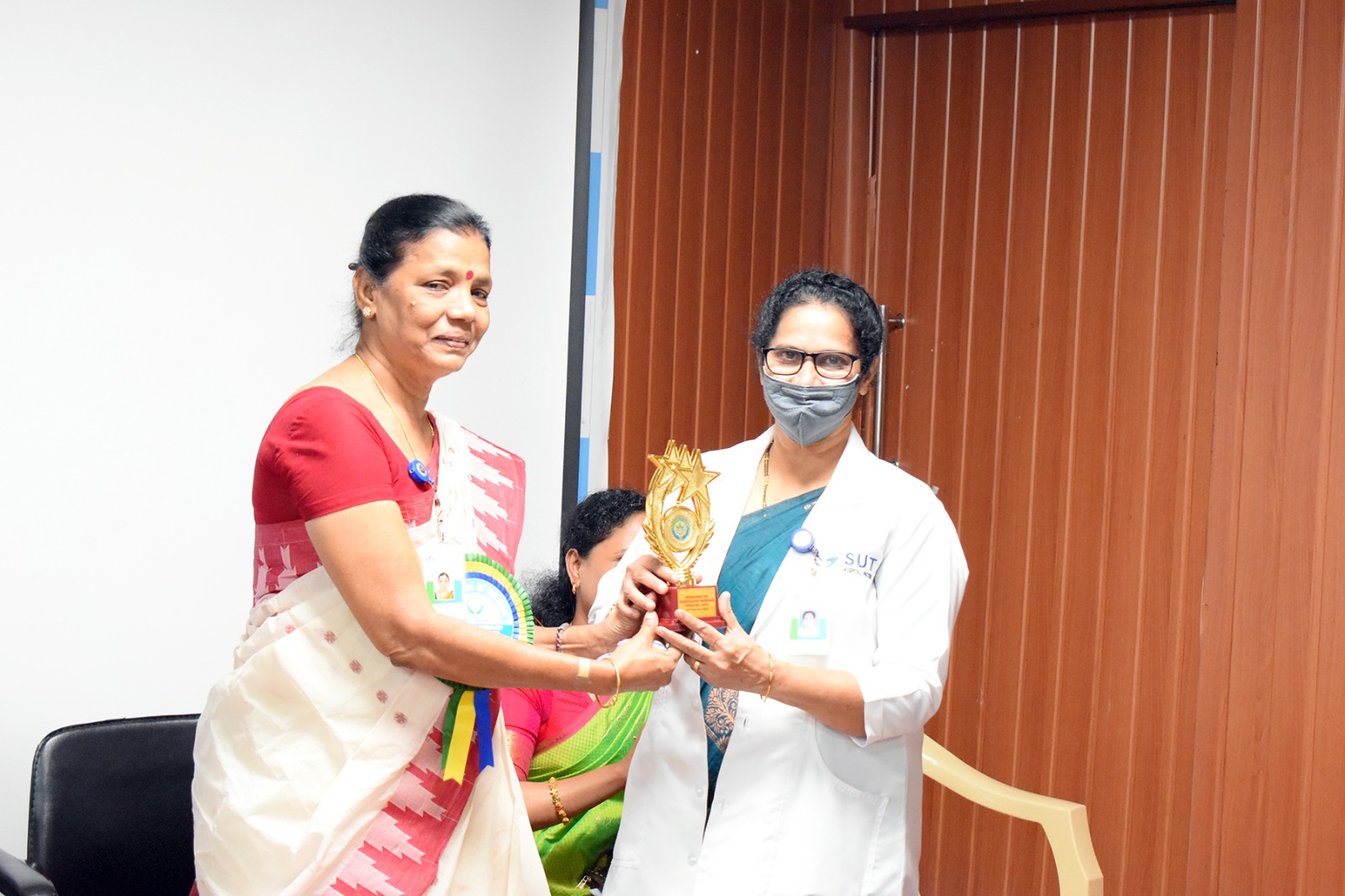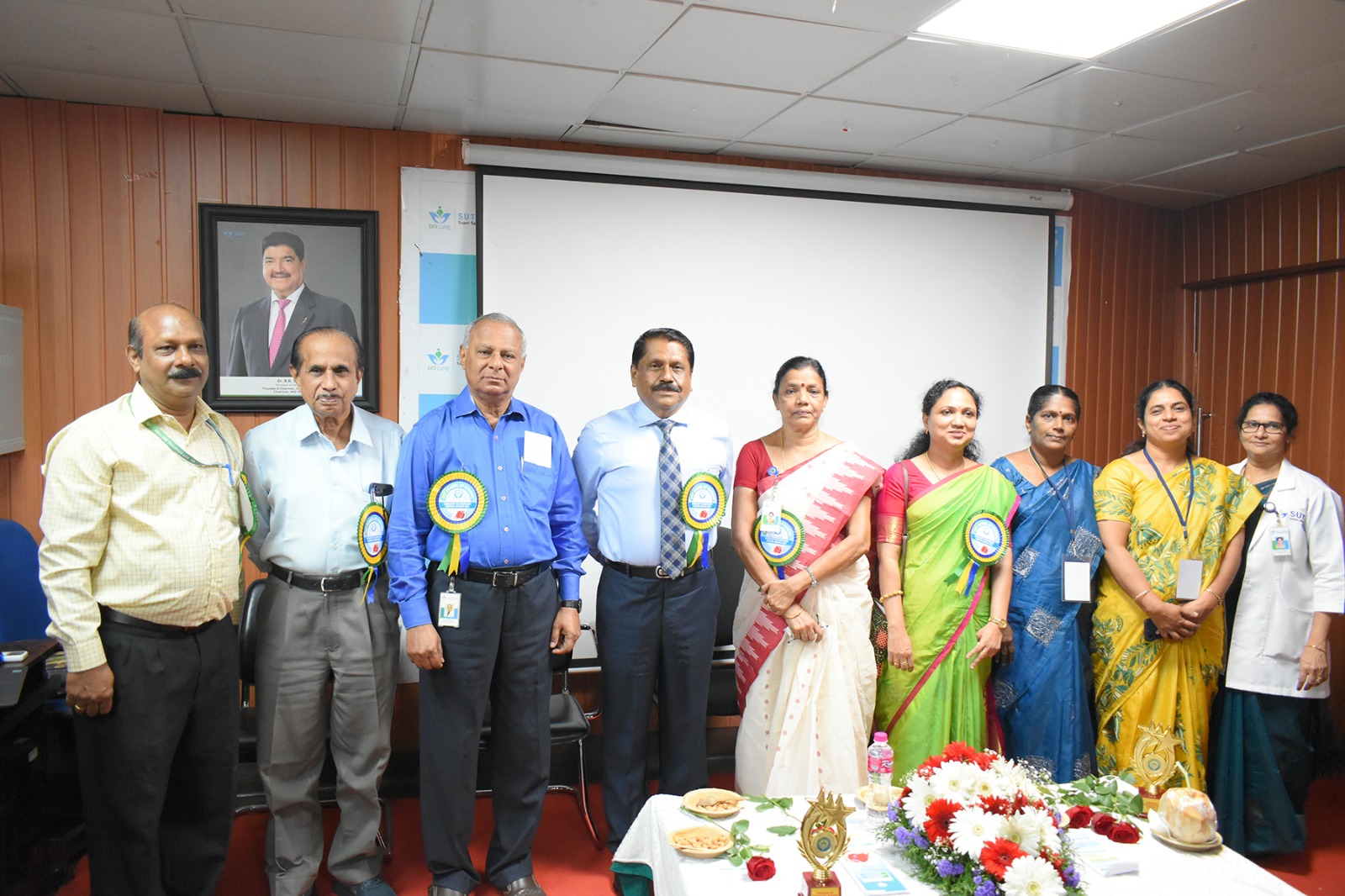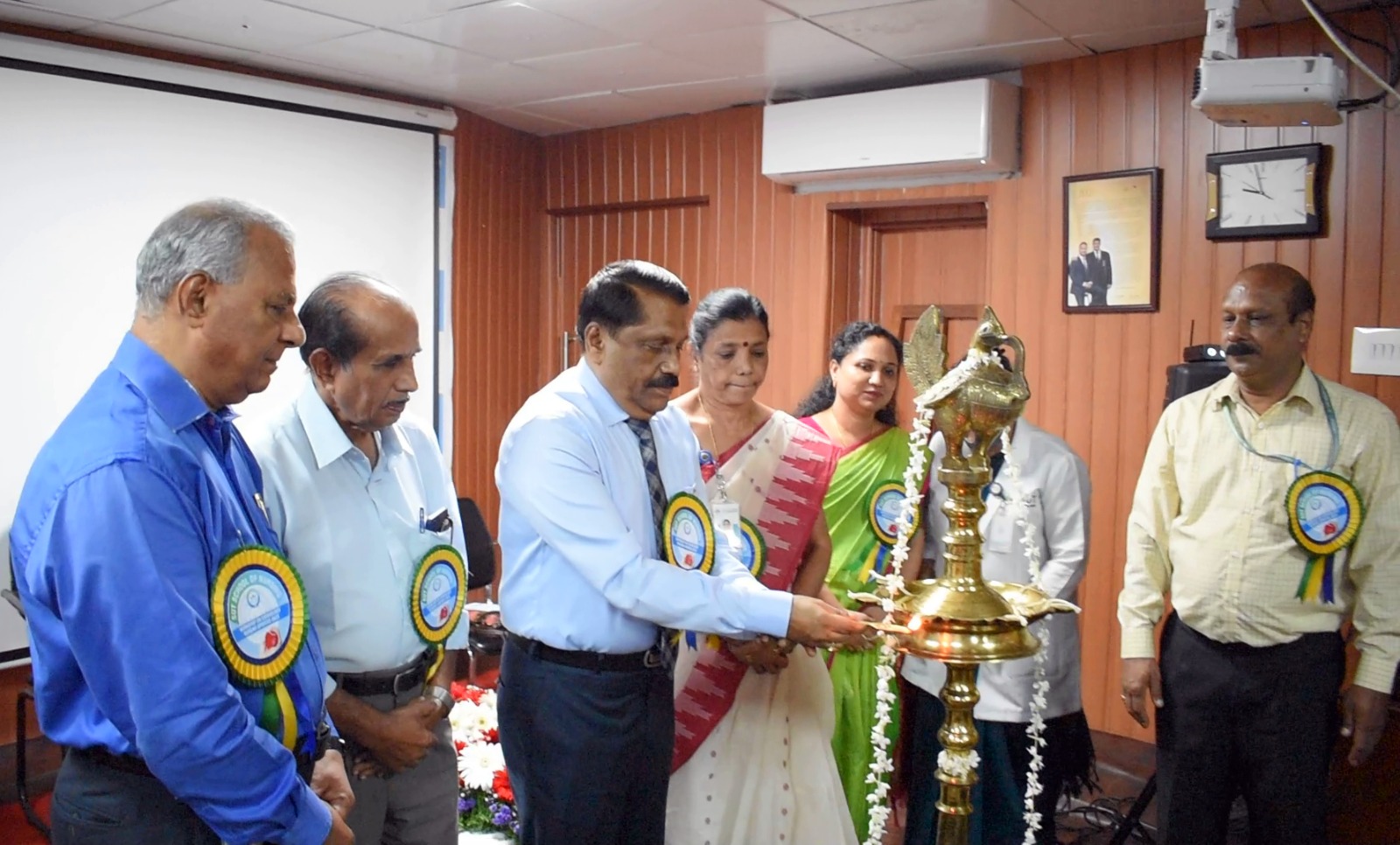 Inauguration Paediatric ICU and Female Genital Cancer Prevention Clinic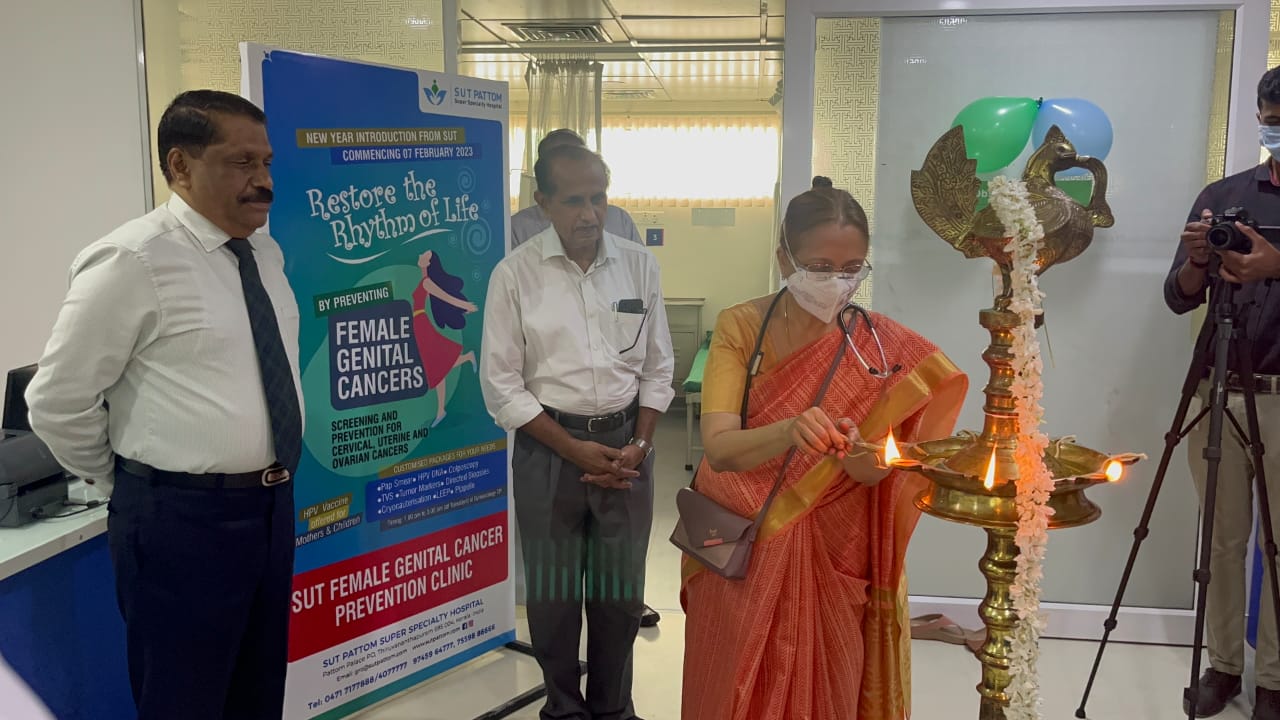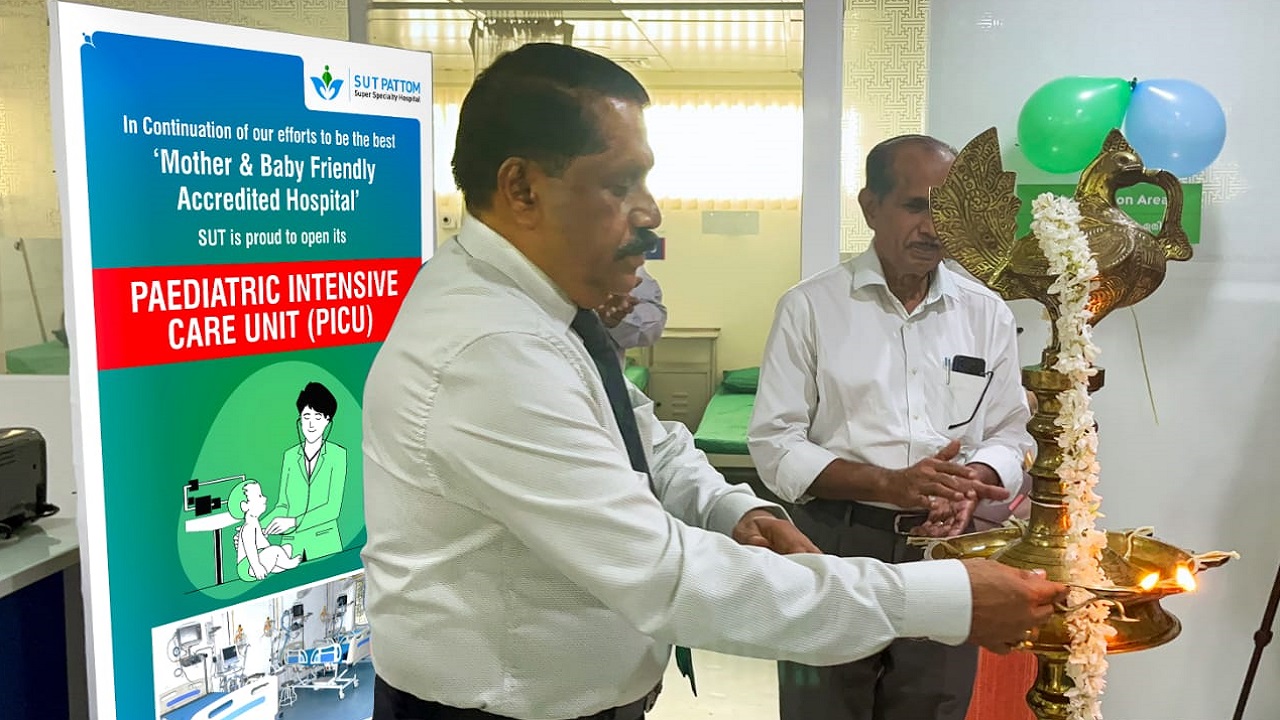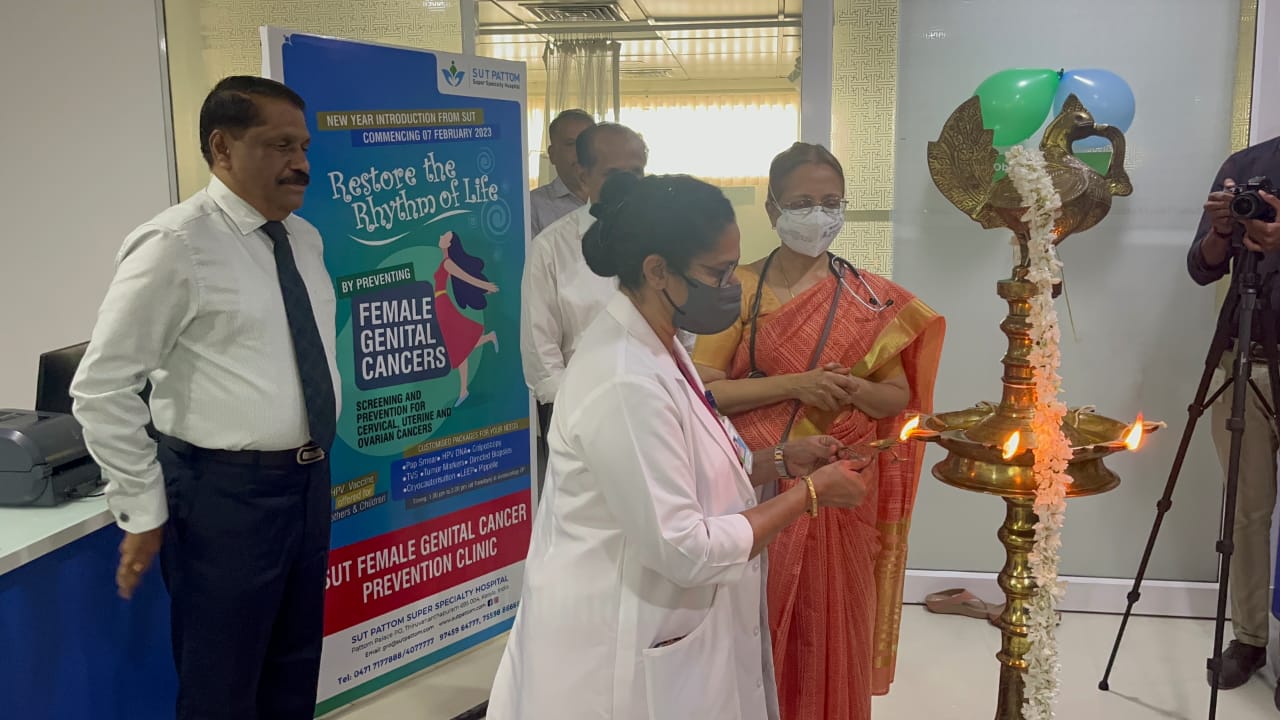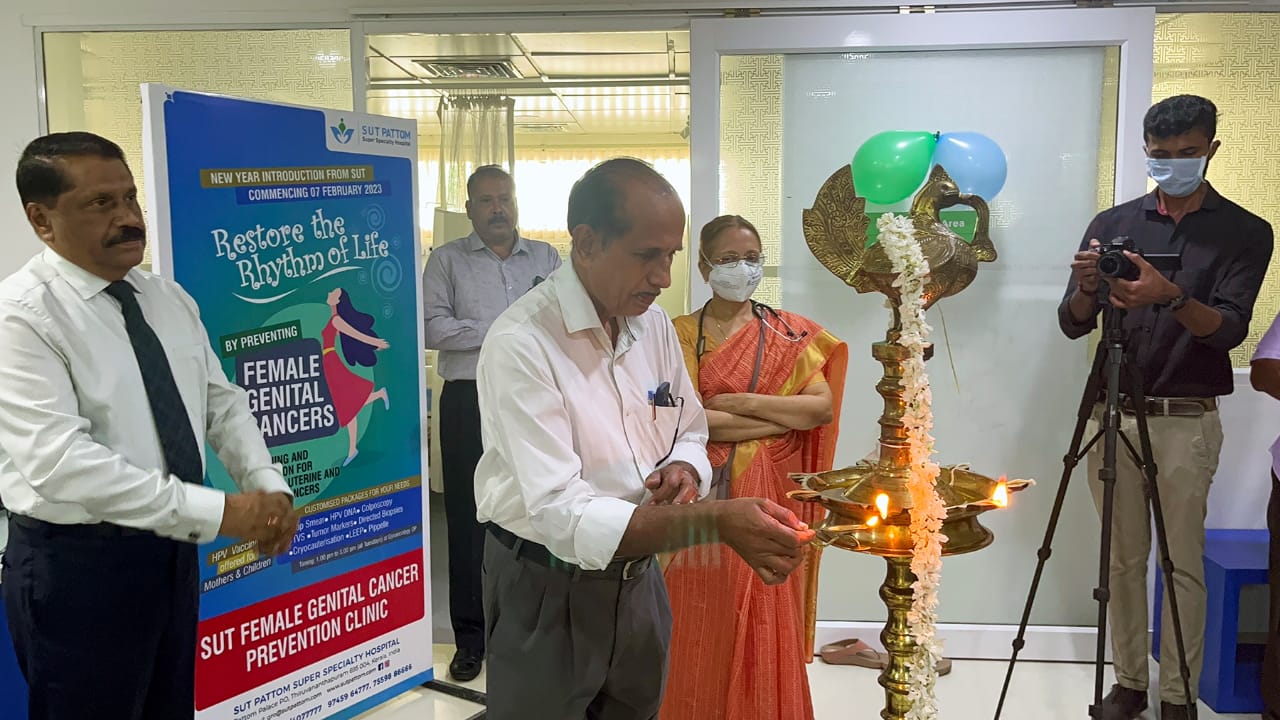 BLS training for ambulance drivers 28th JAN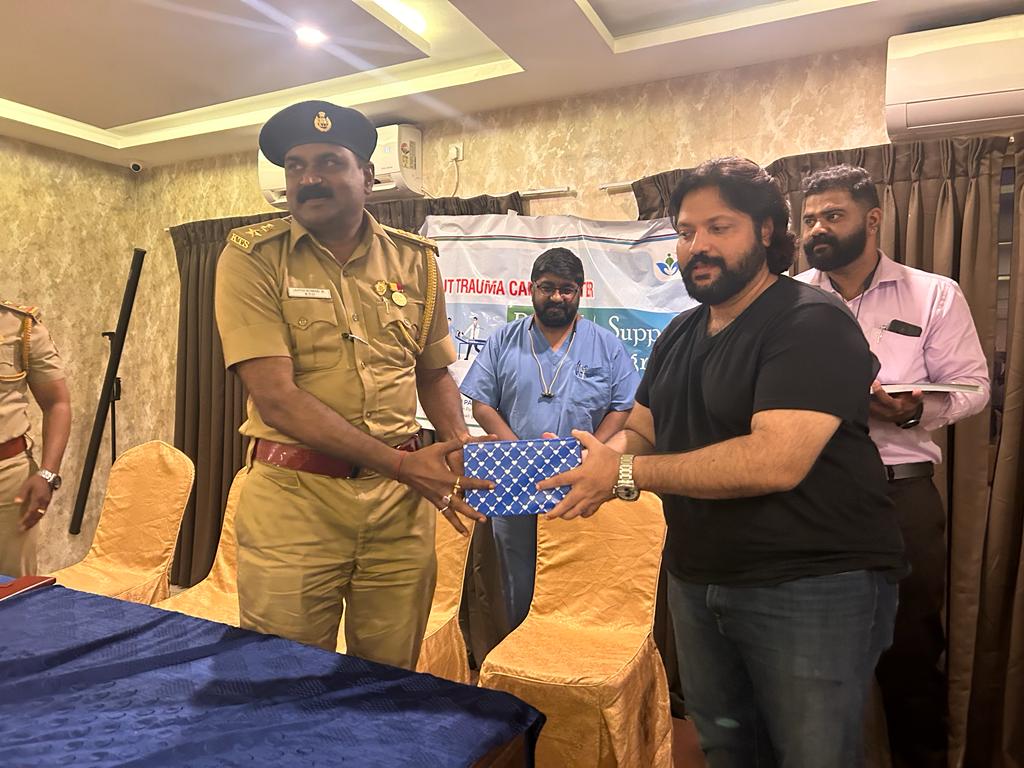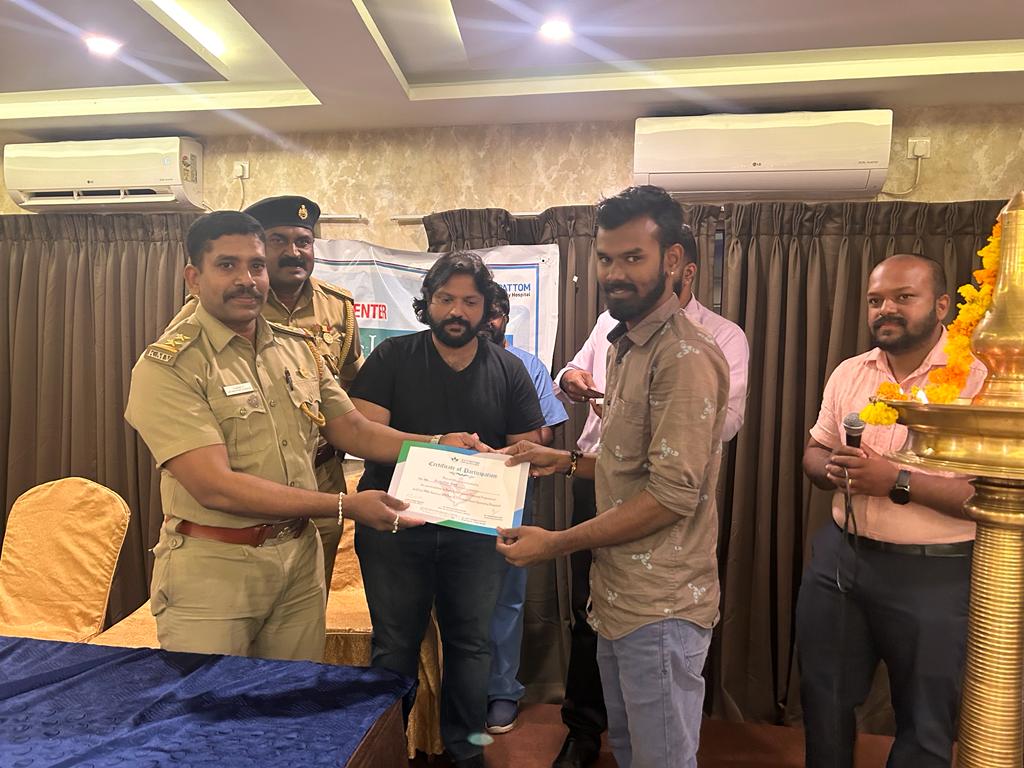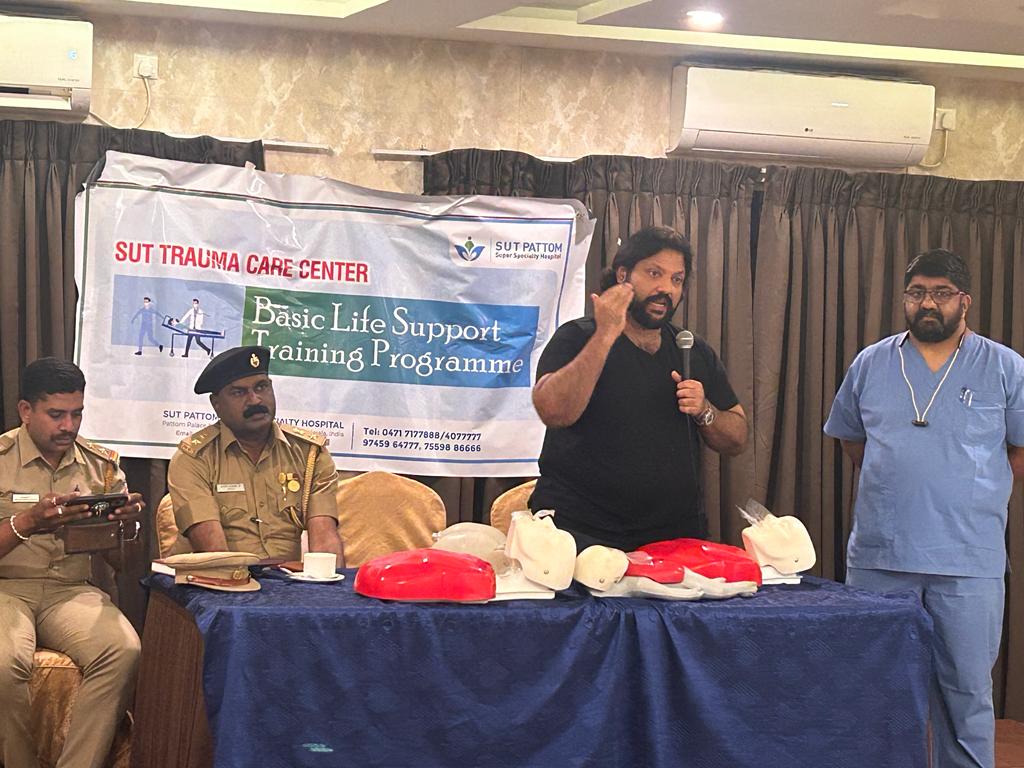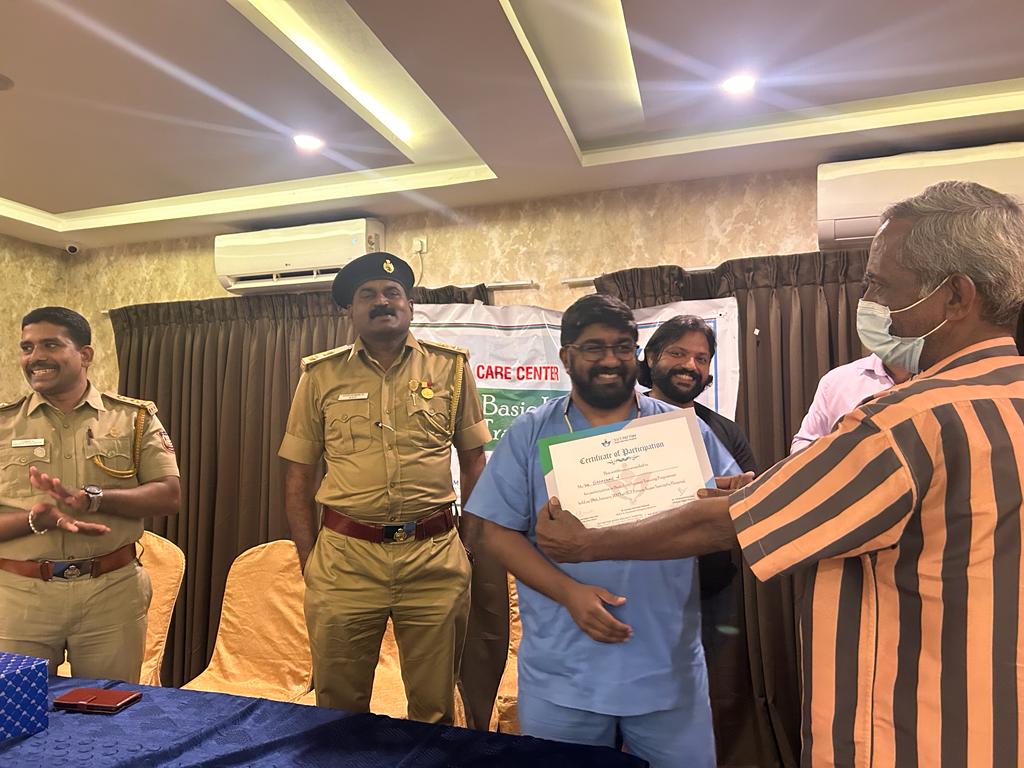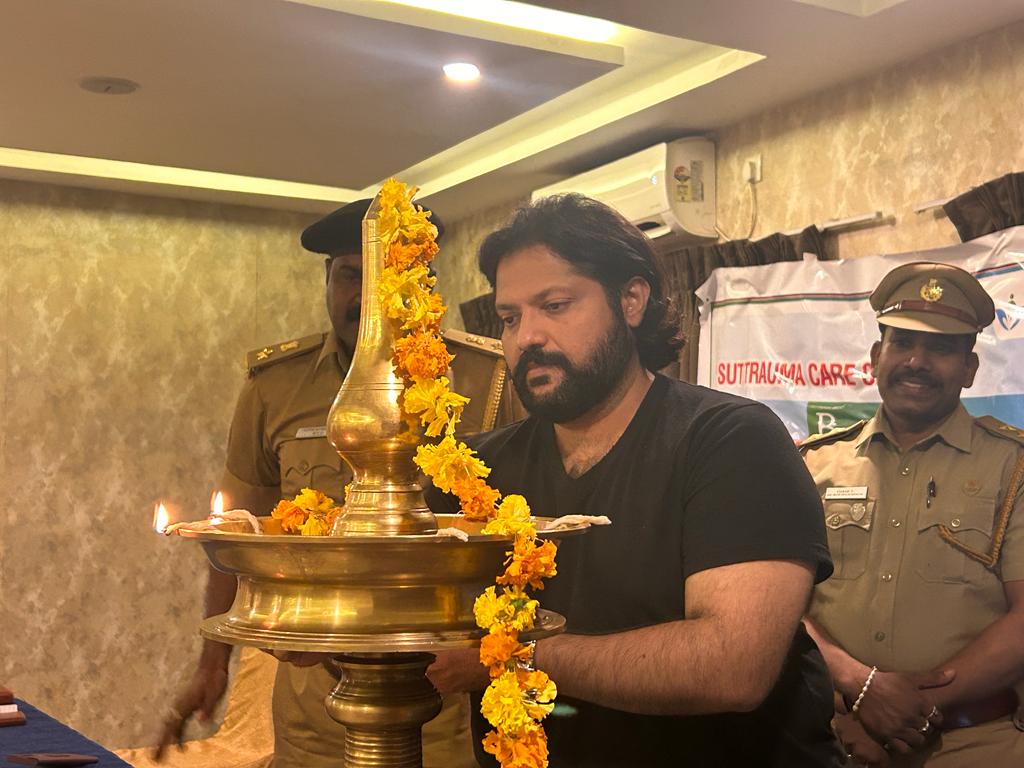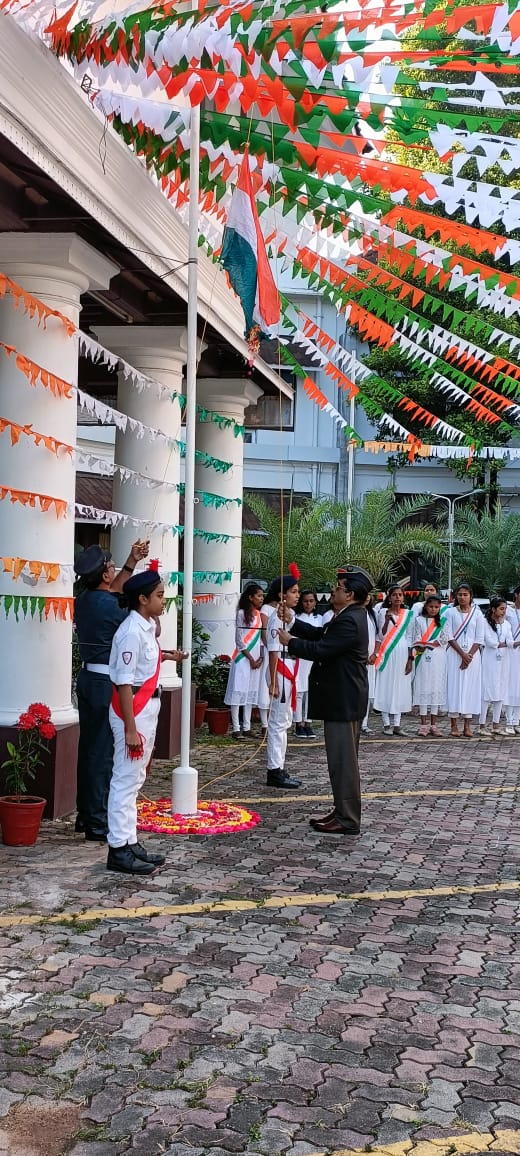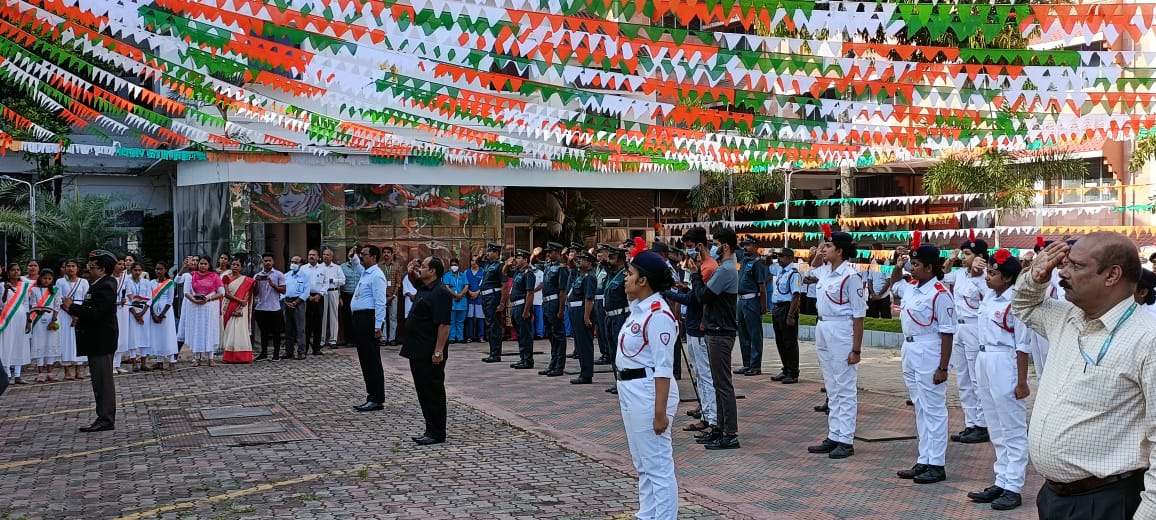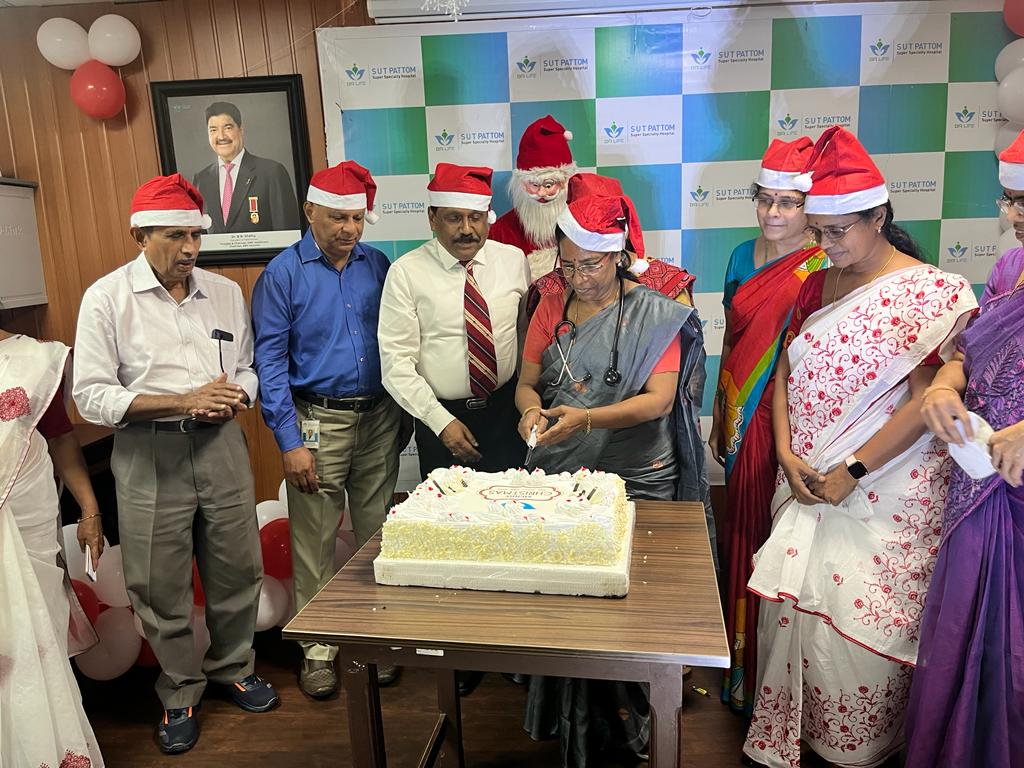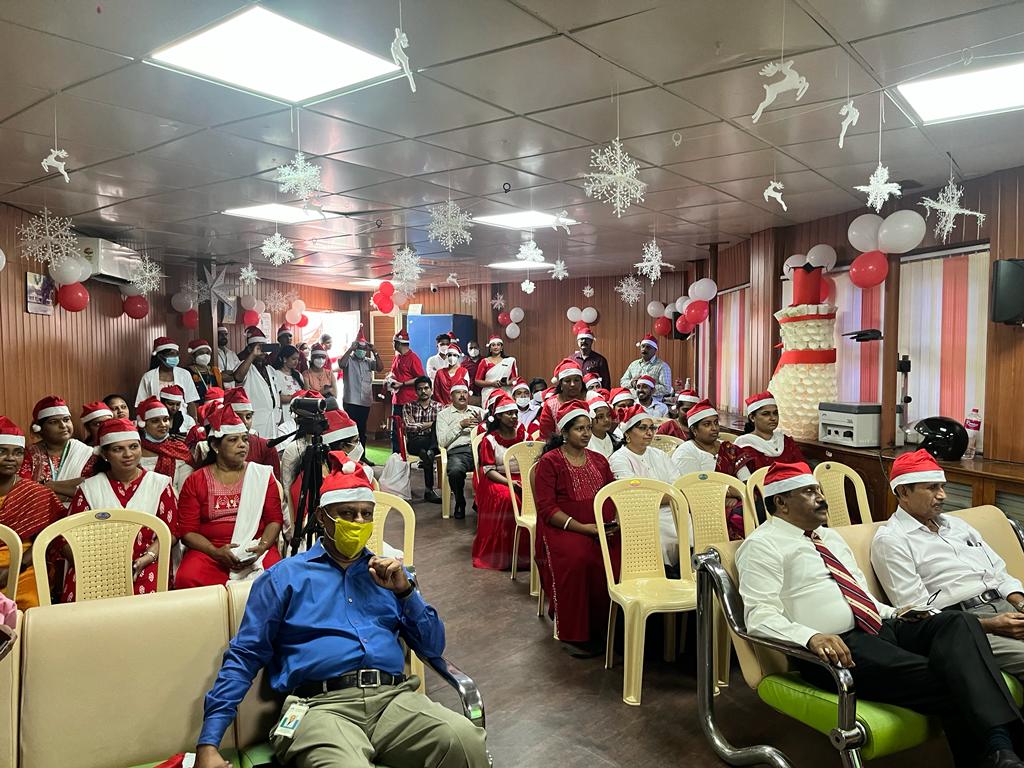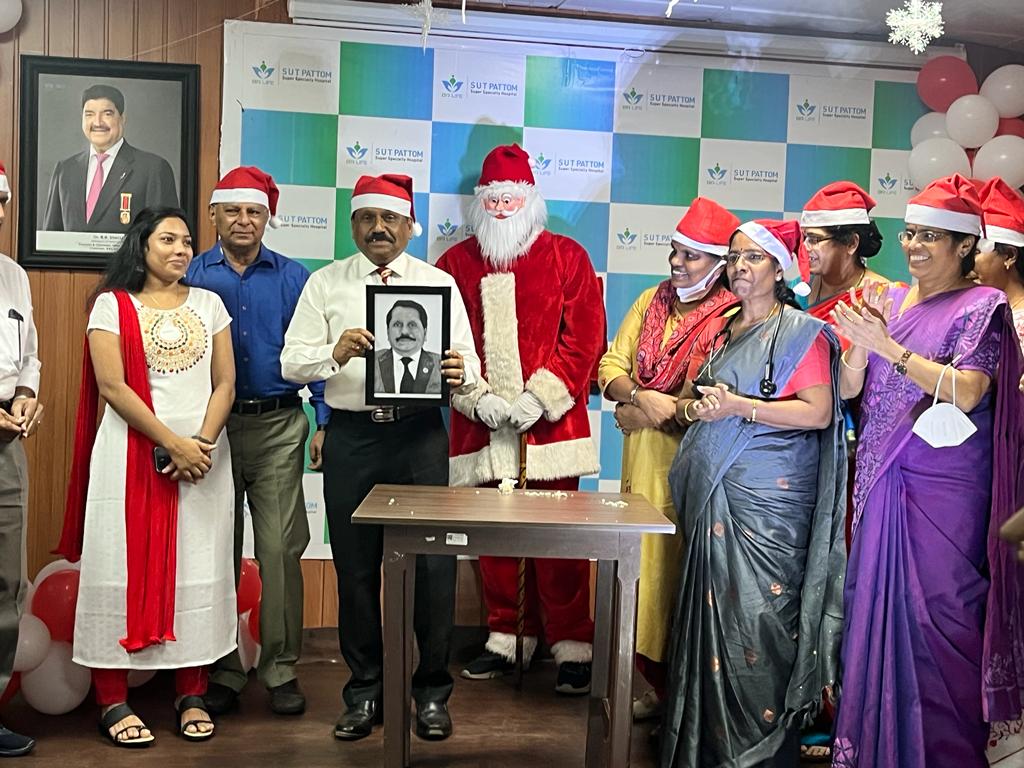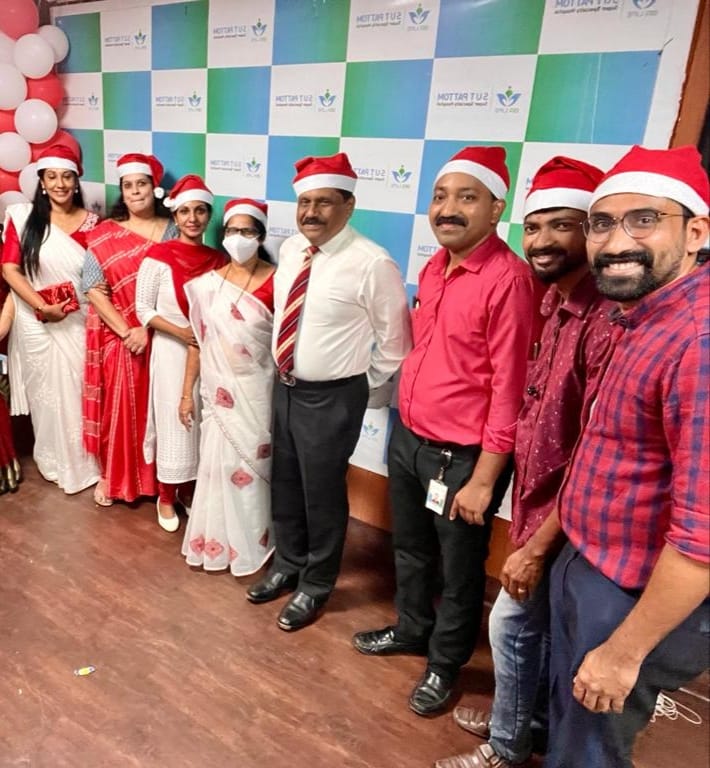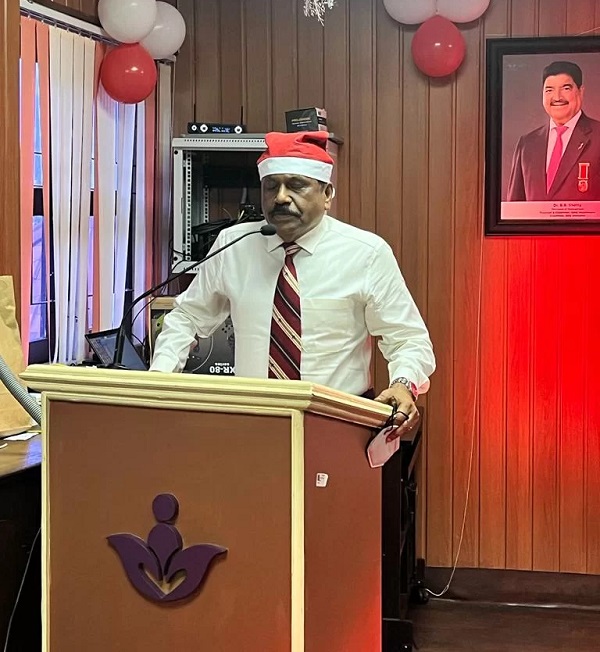 Varkala CME in association with IMA On December 22, 2022
Dr. Shanthala Prabhu and Dr. Prathibha Sukumar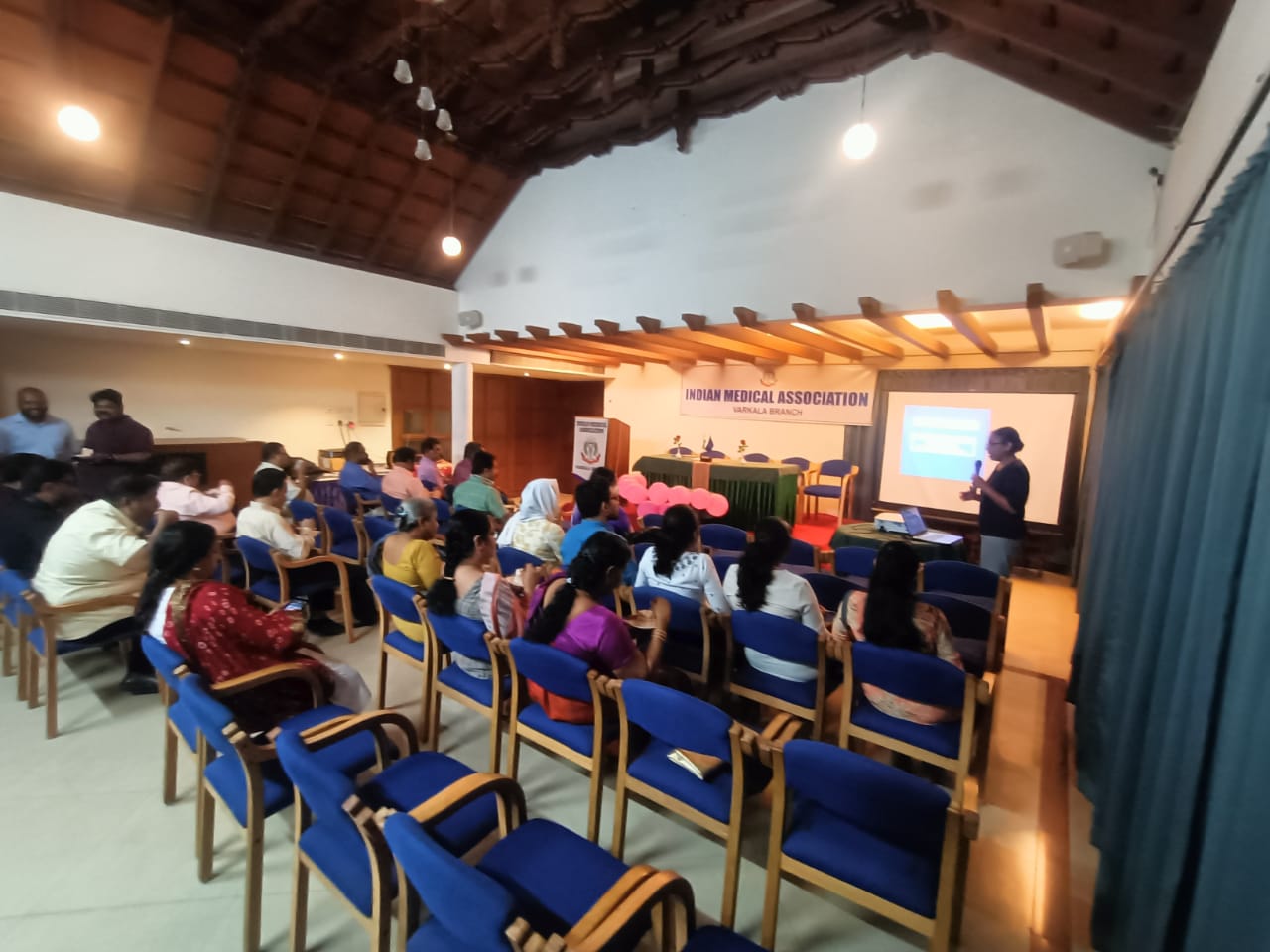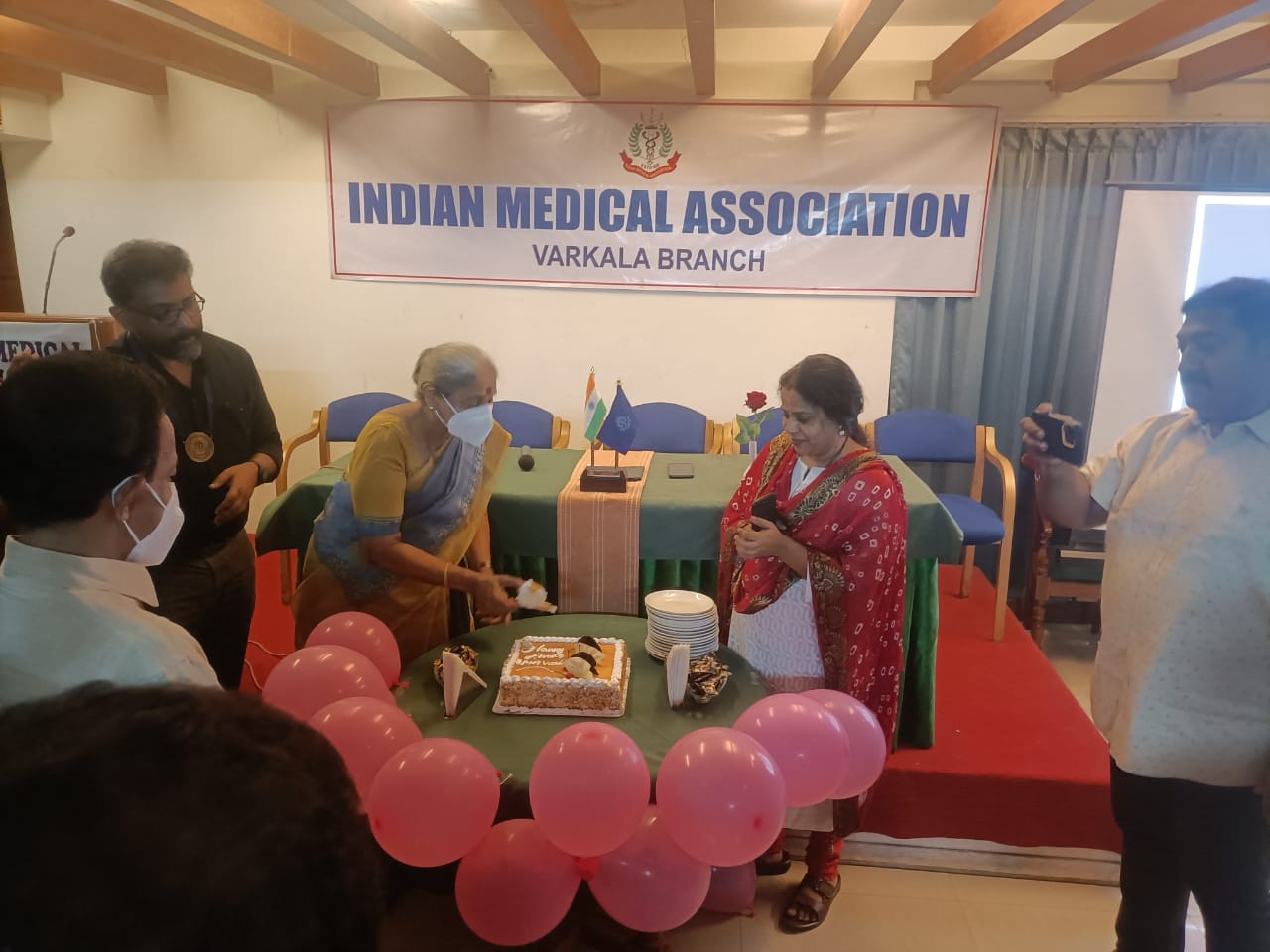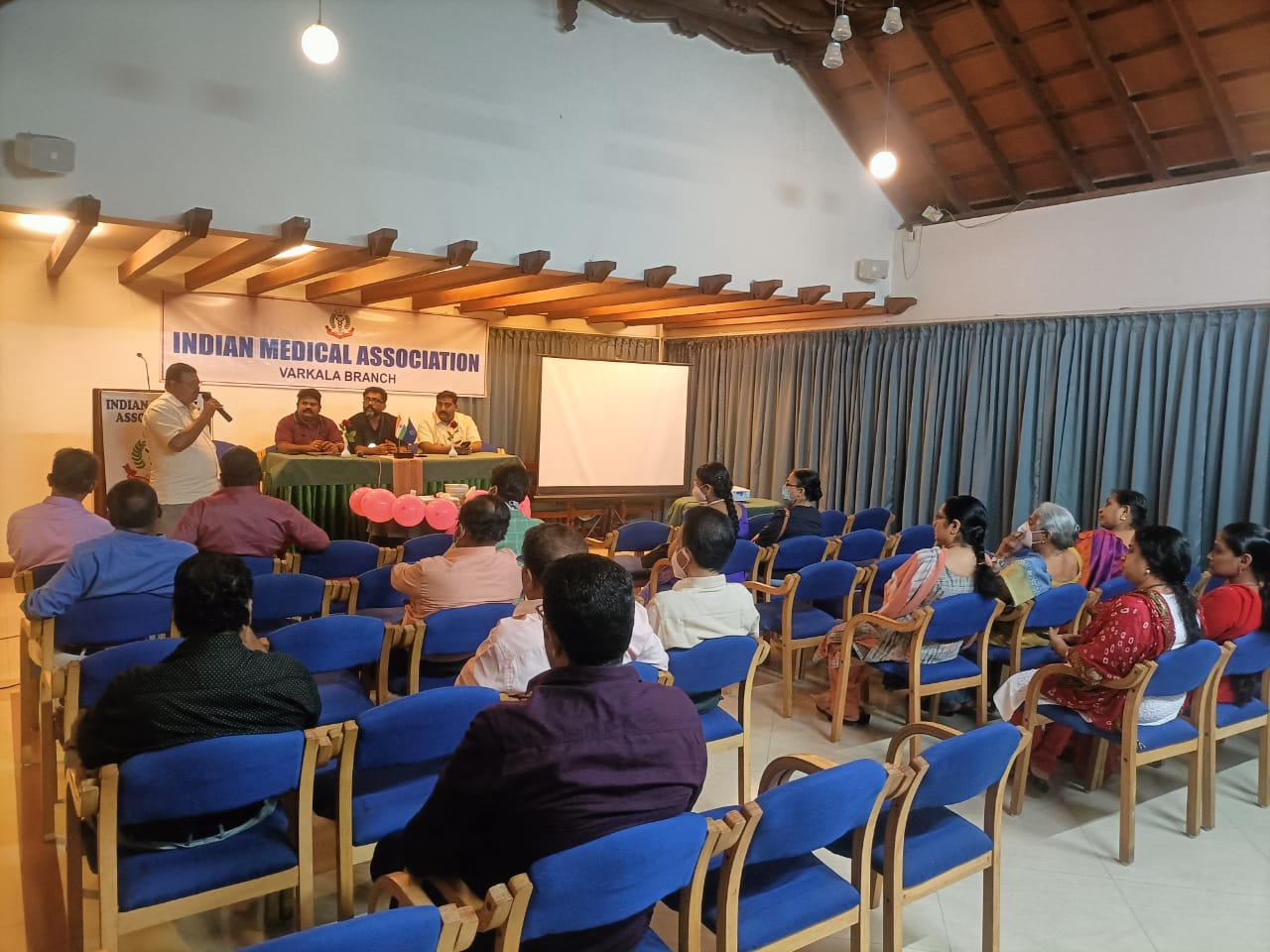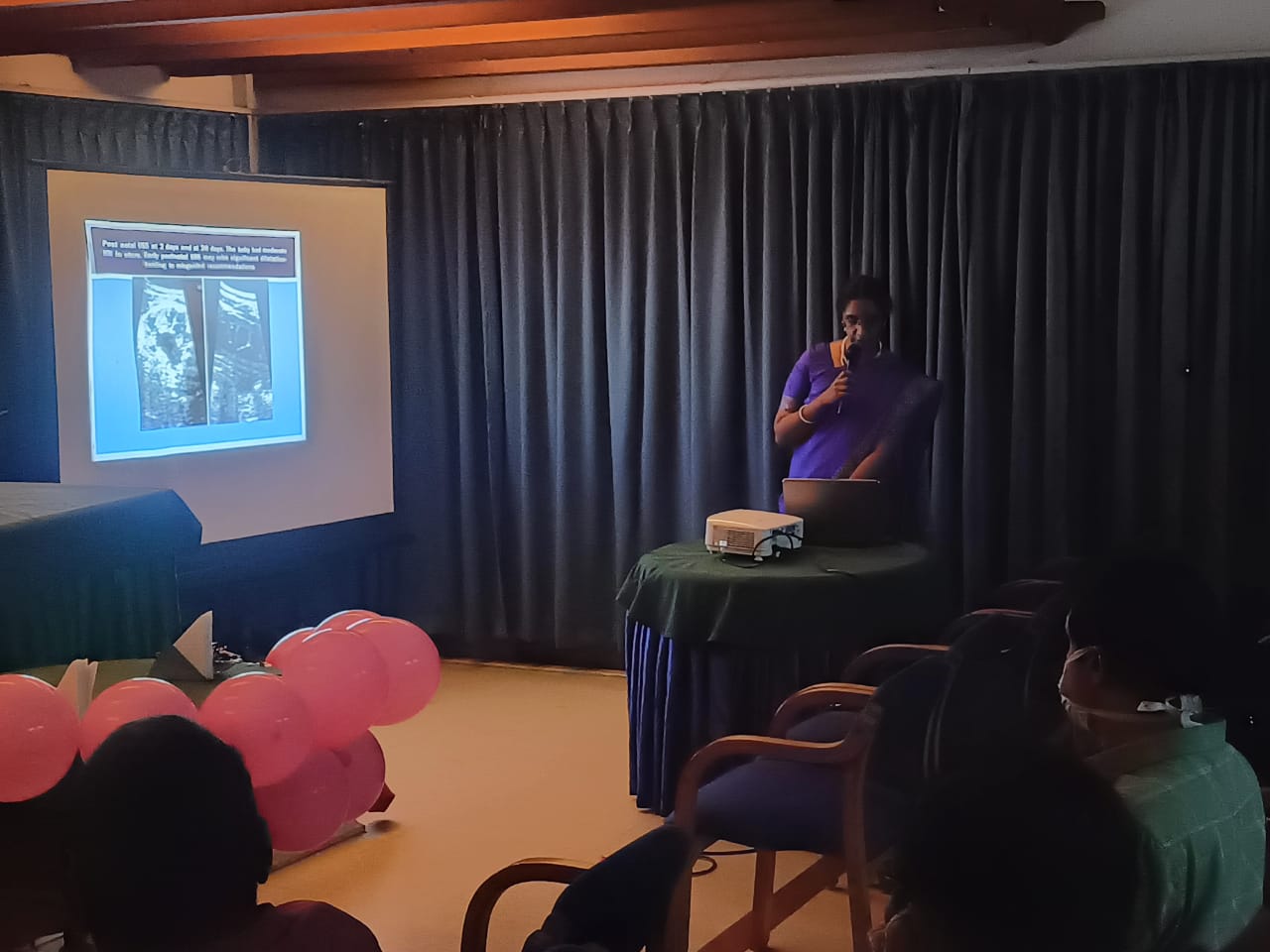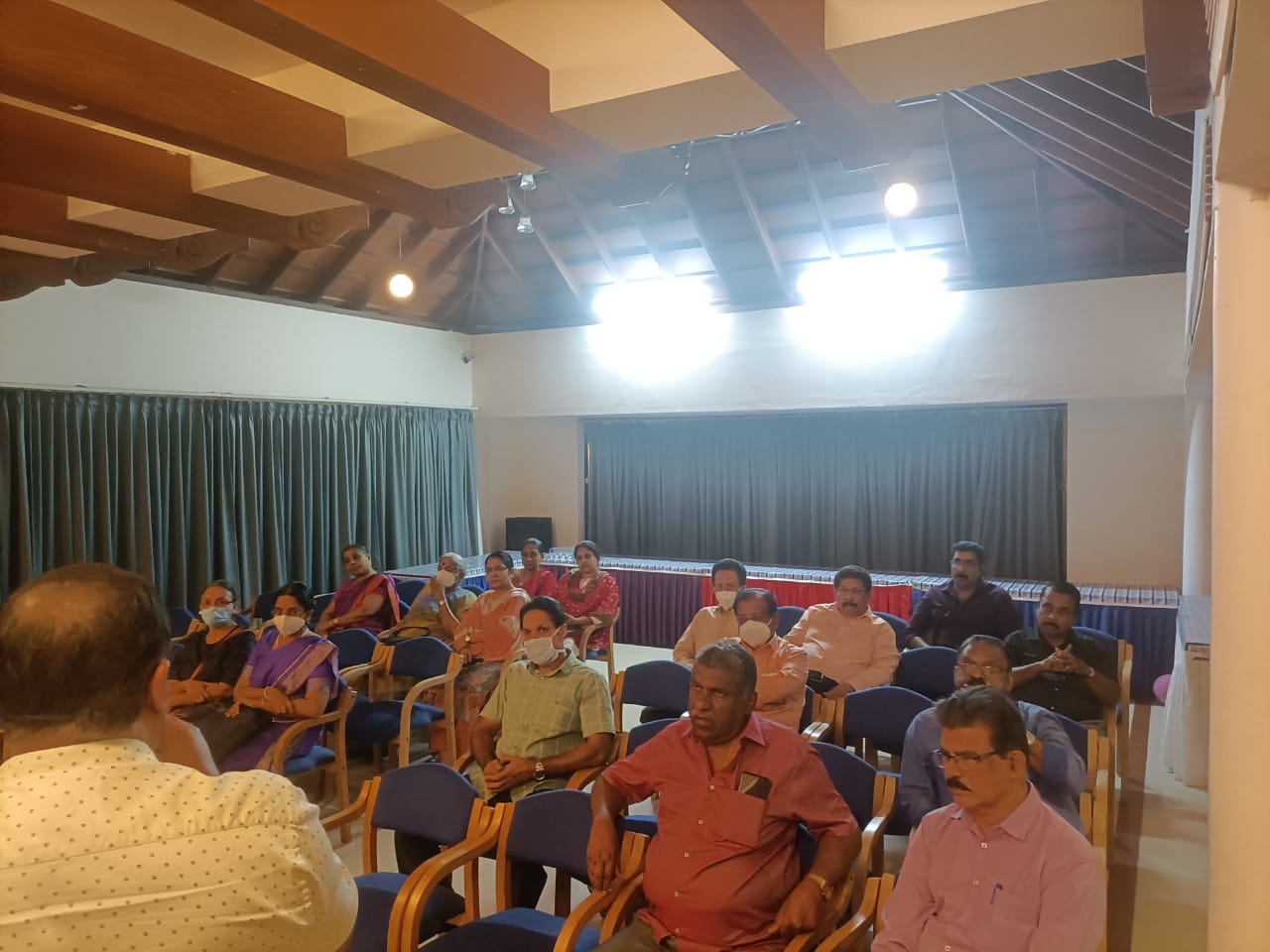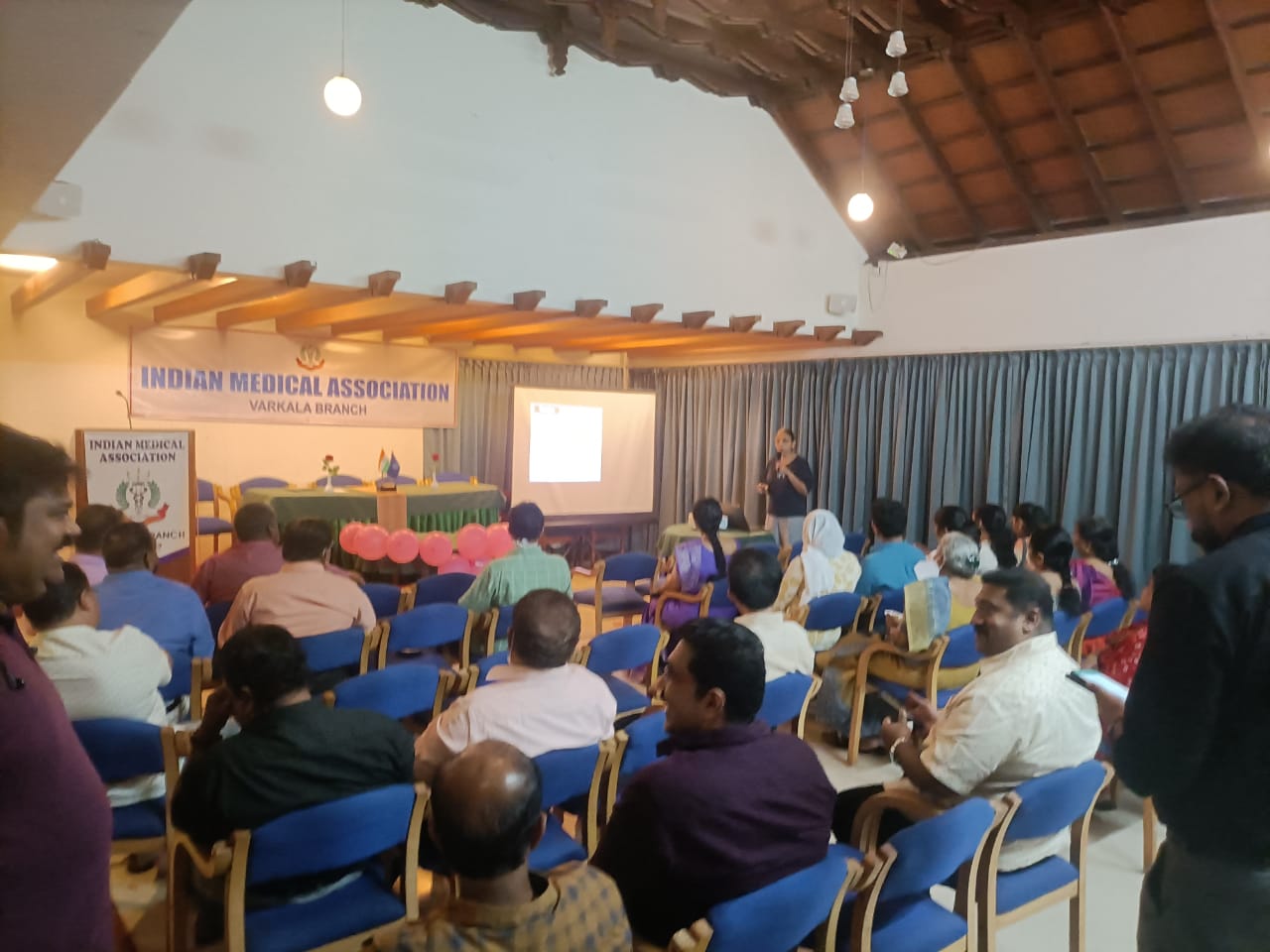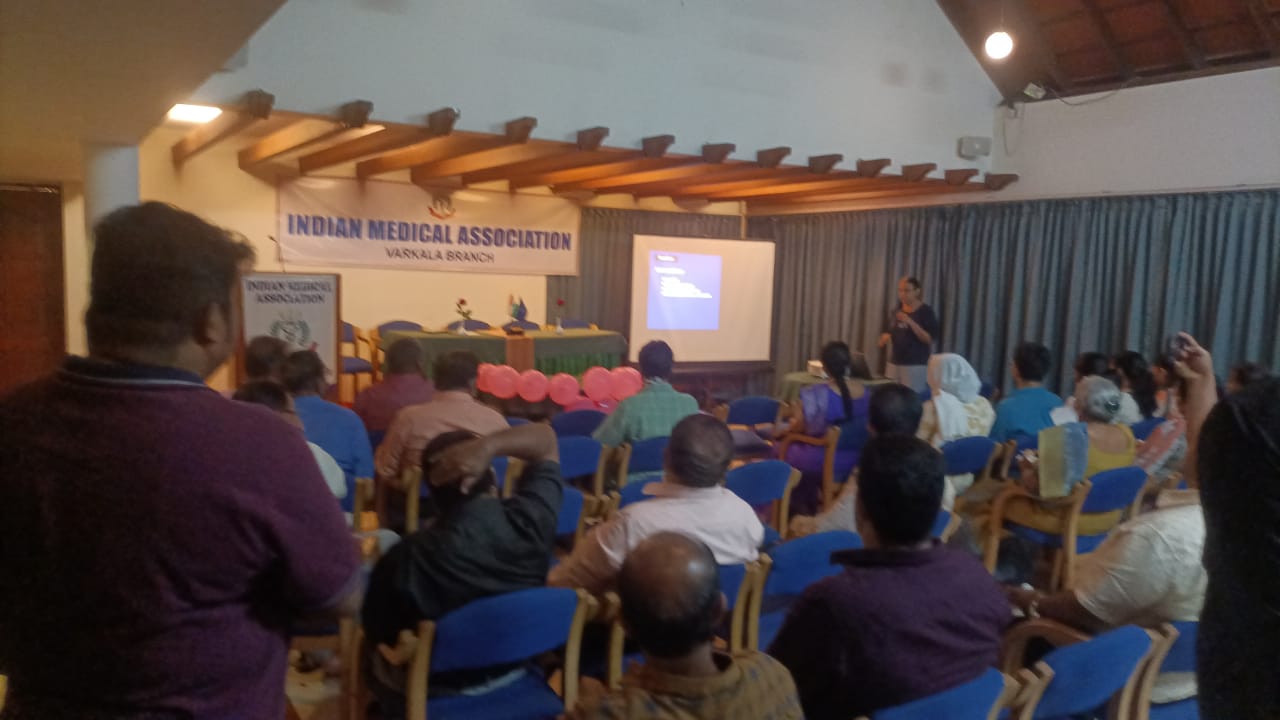 Medical camp for Secretariat Association at YMCA hall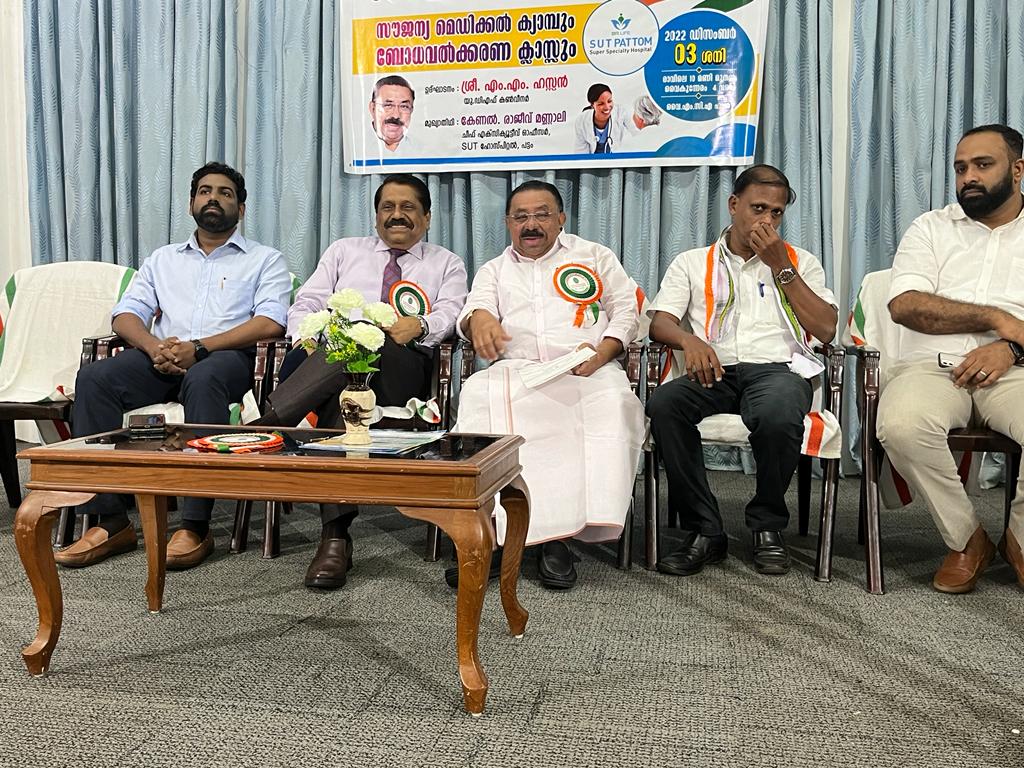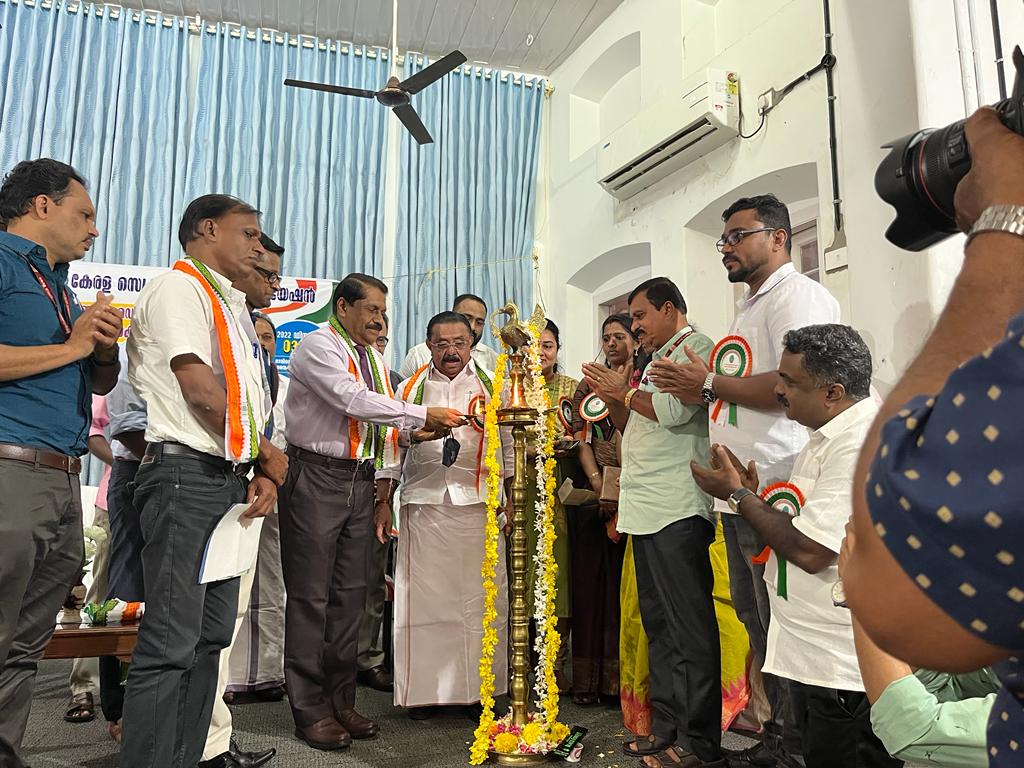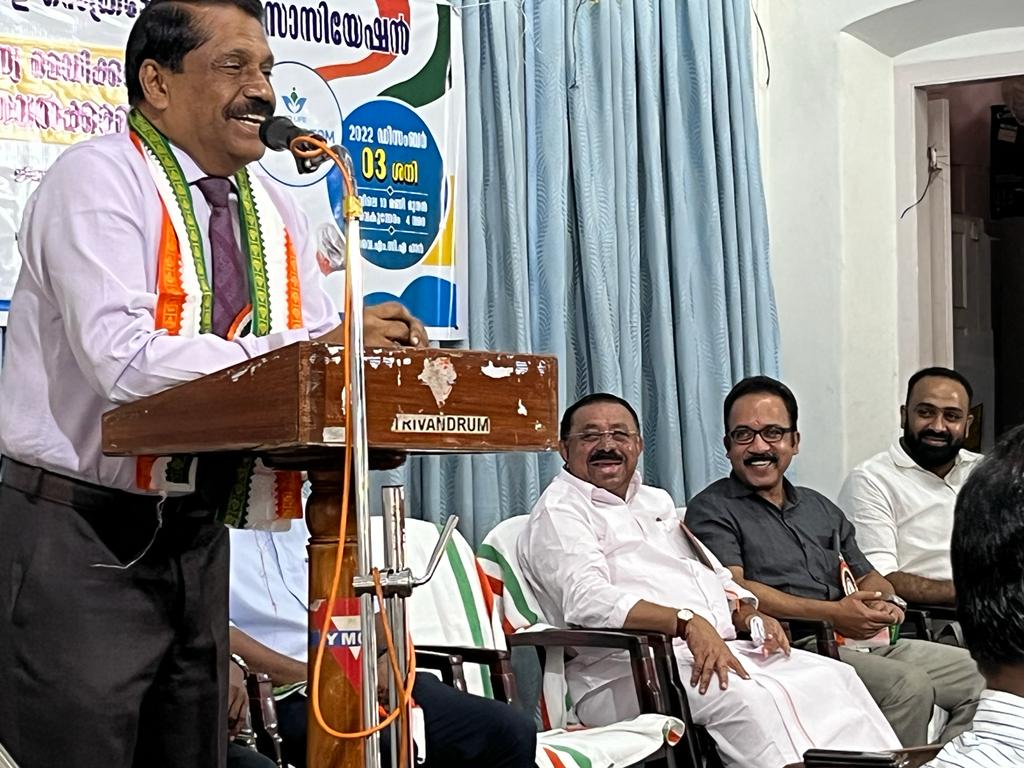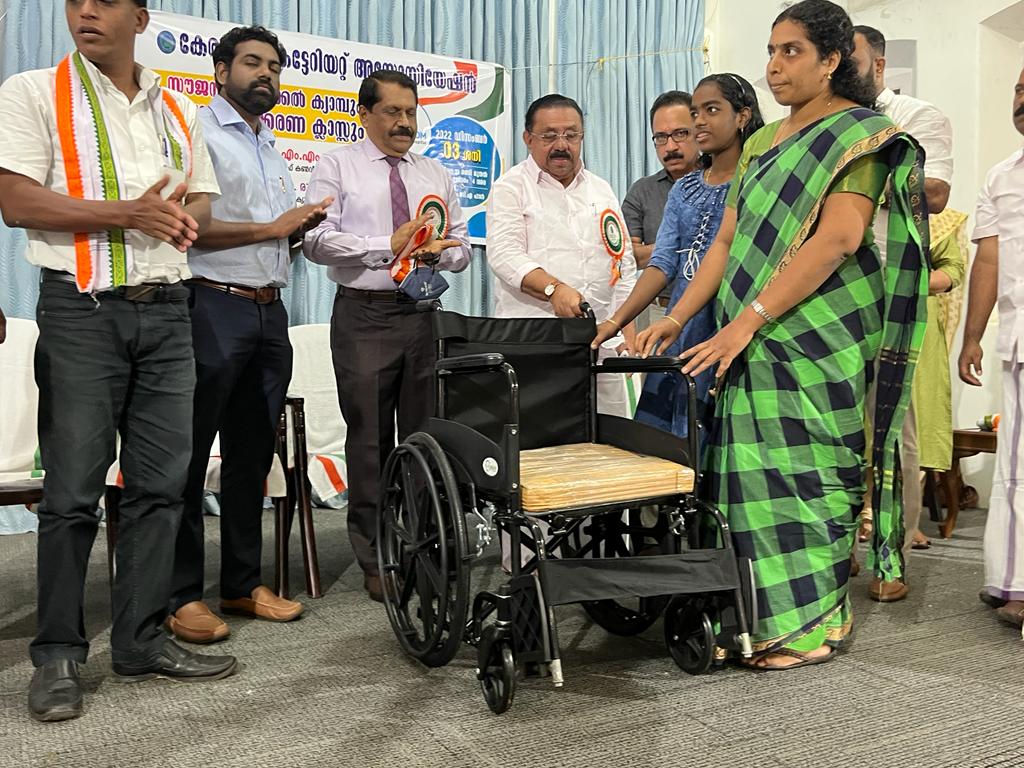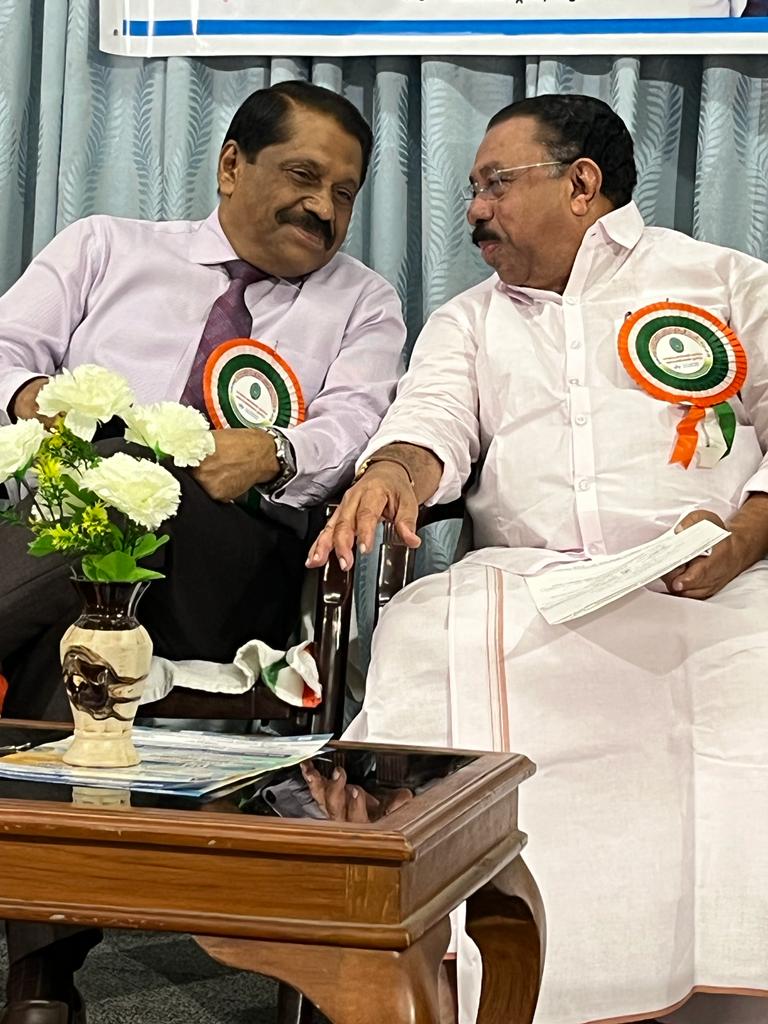 HE Juan Angulo, Chilean Ambassador to India along with his spouse visited SUT this morning. He is on a visit to Kerala in connection with the Tourism Week and dropped in at SUT after he called on the Hon'ble CM in his office, Nov 30,2022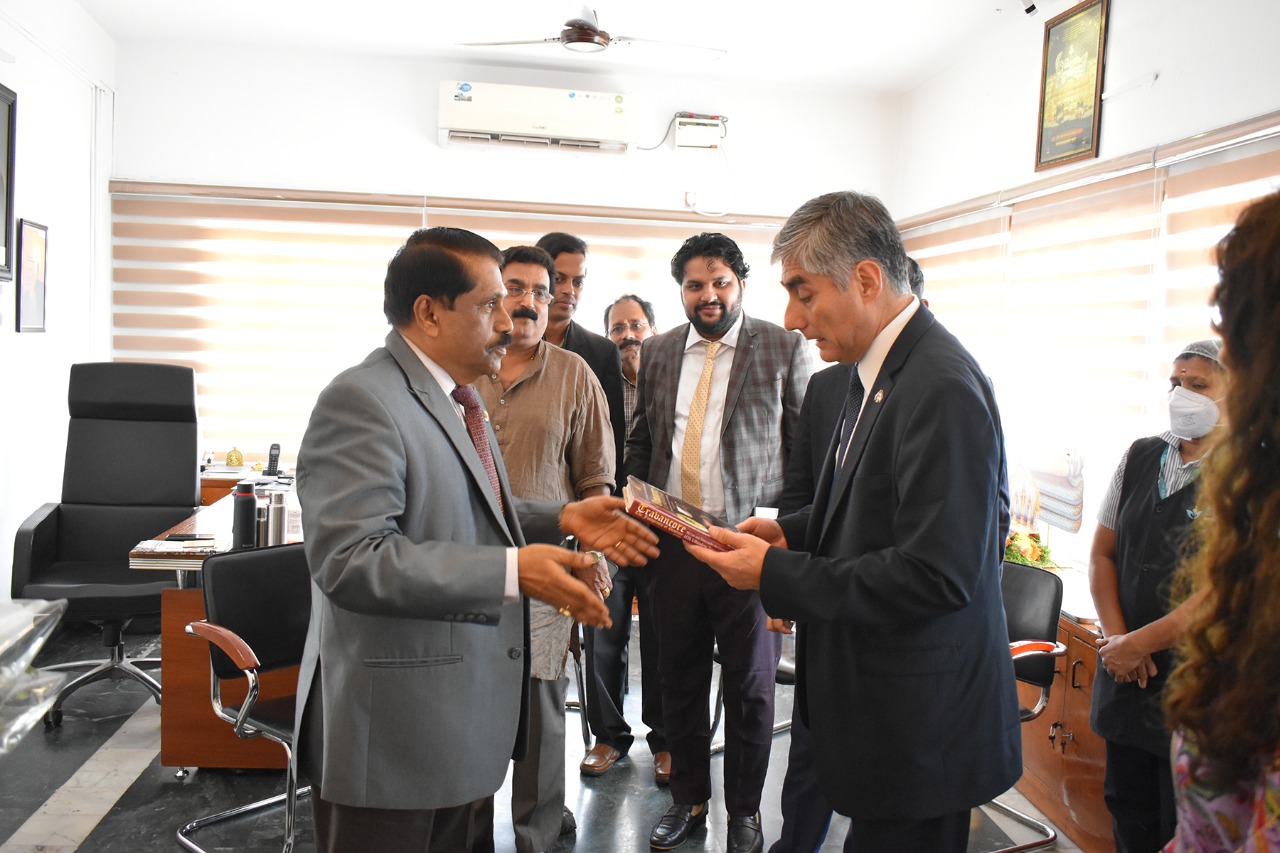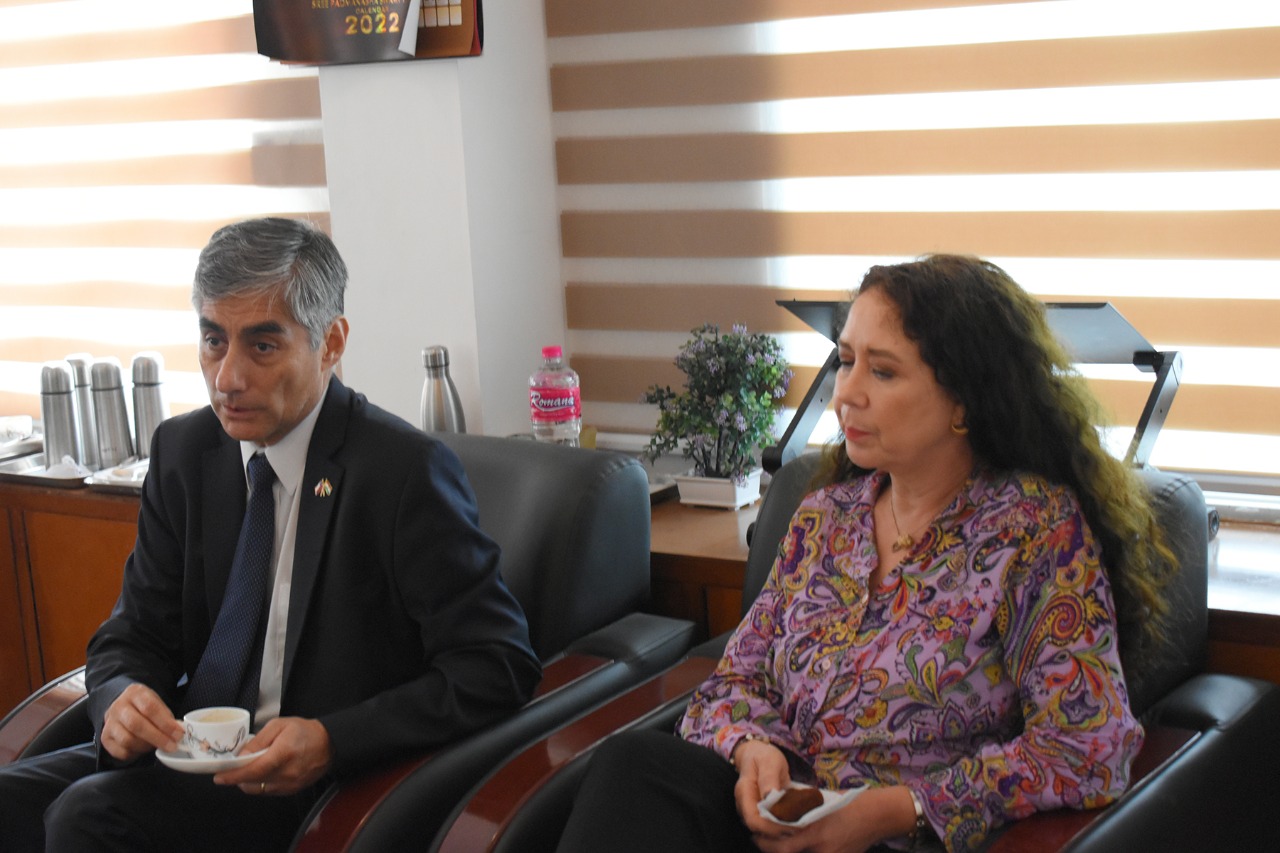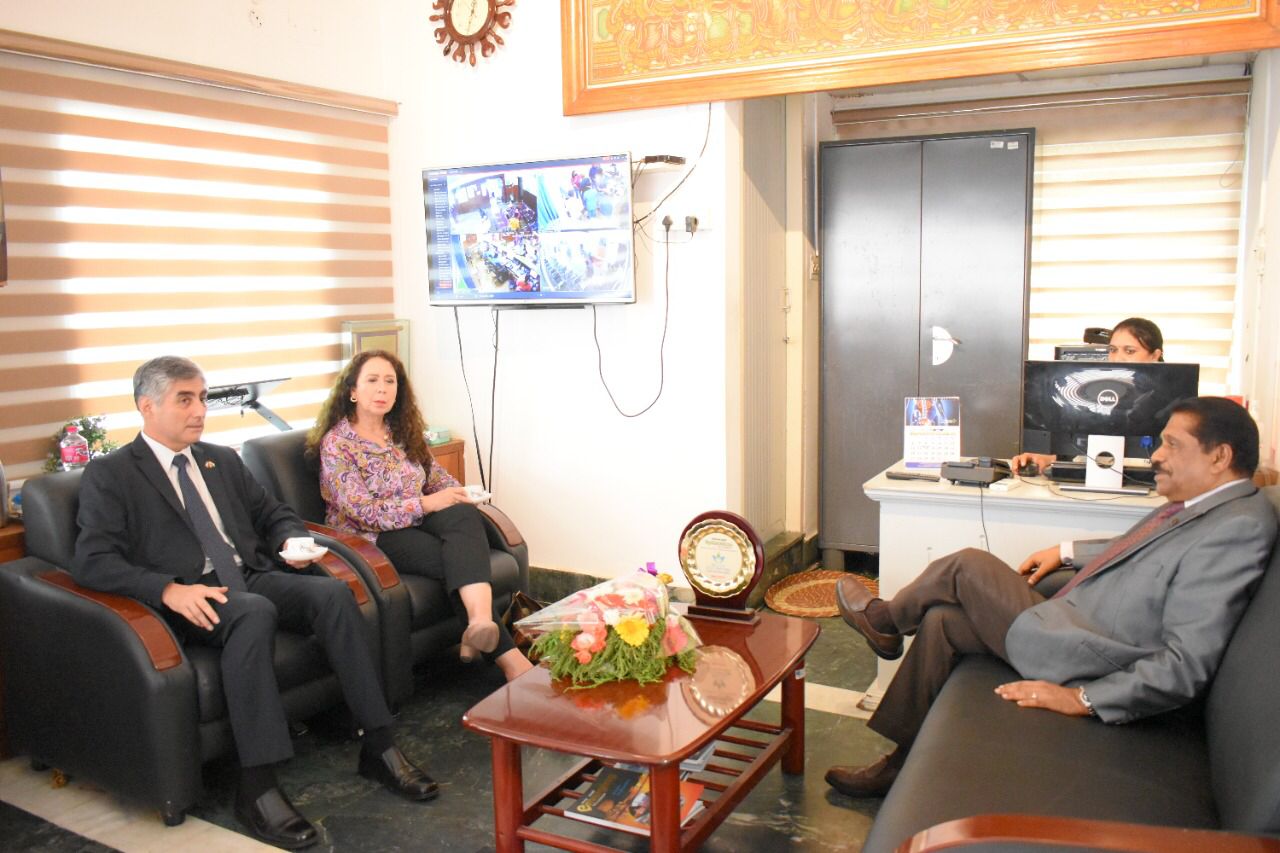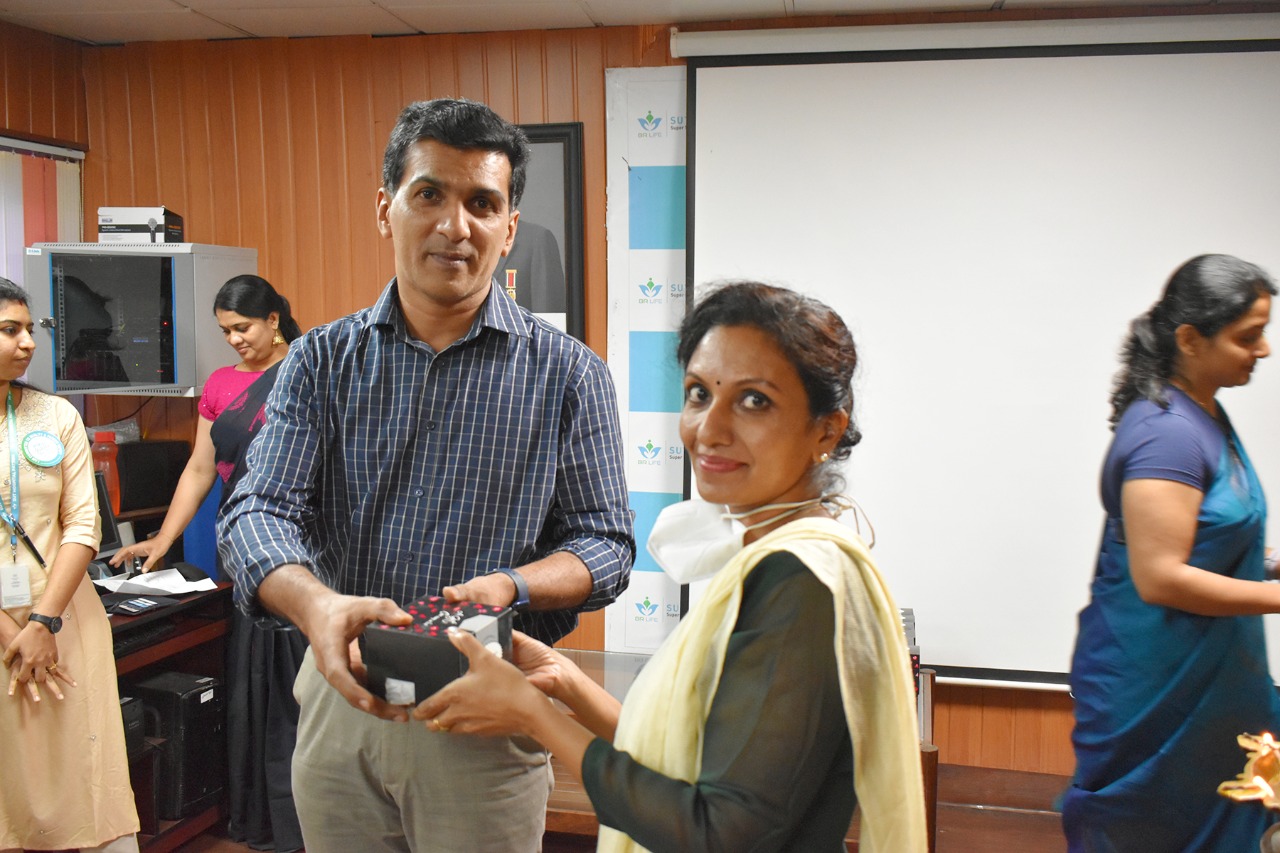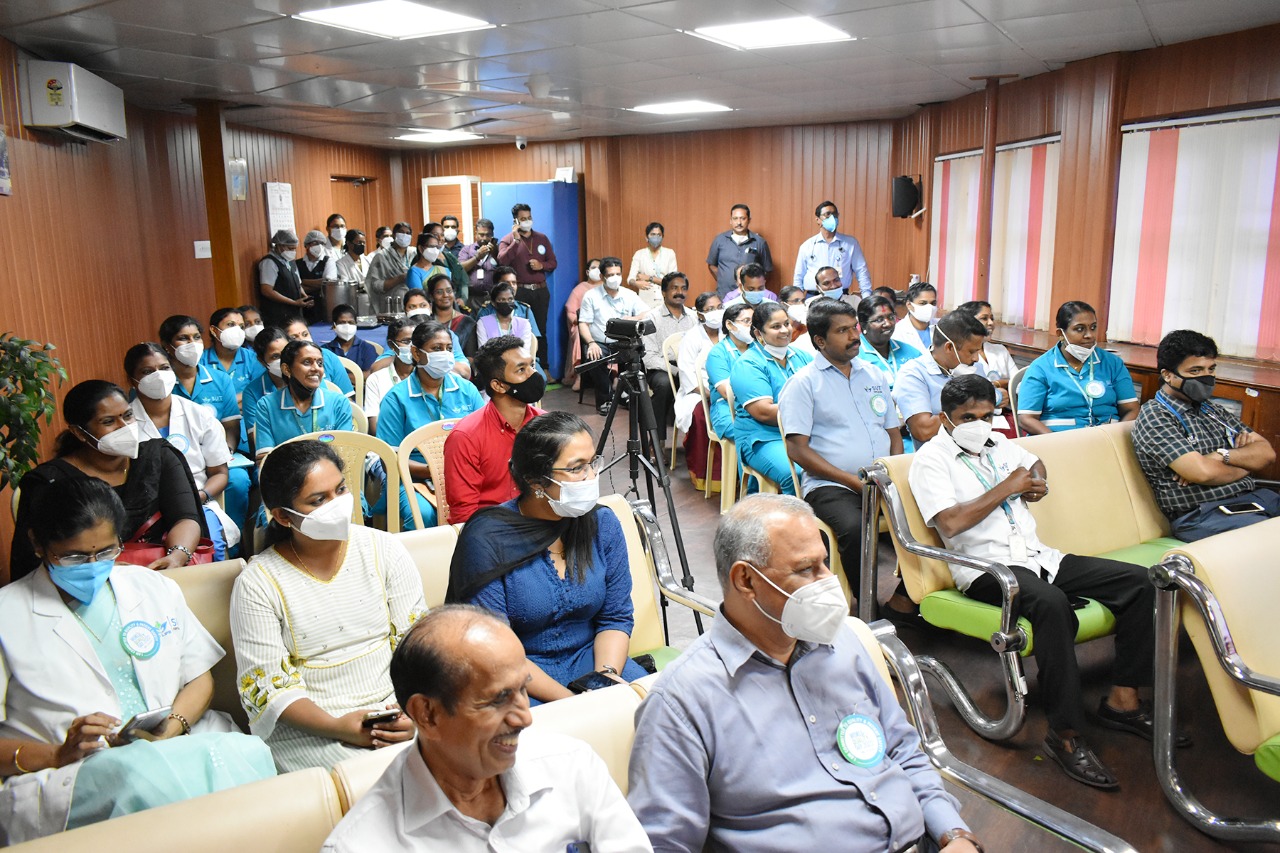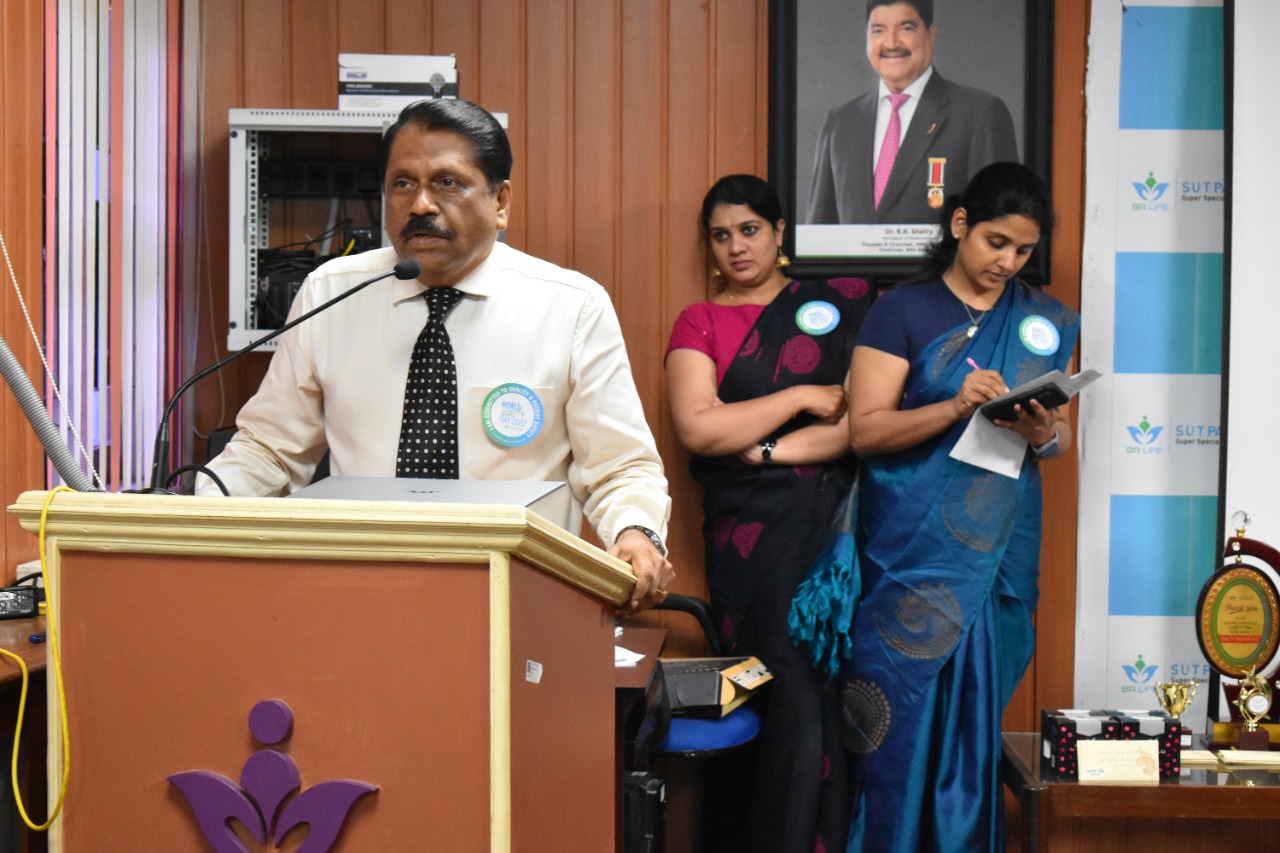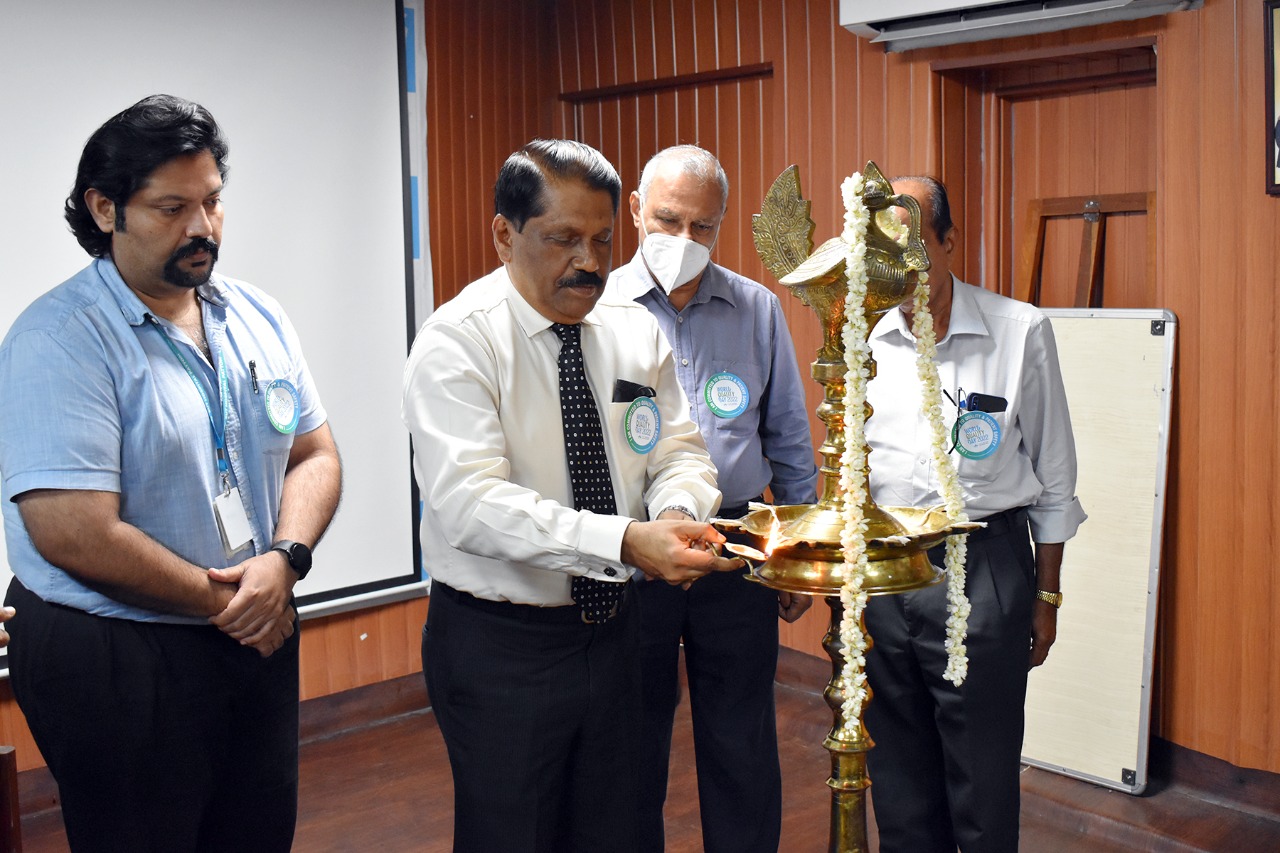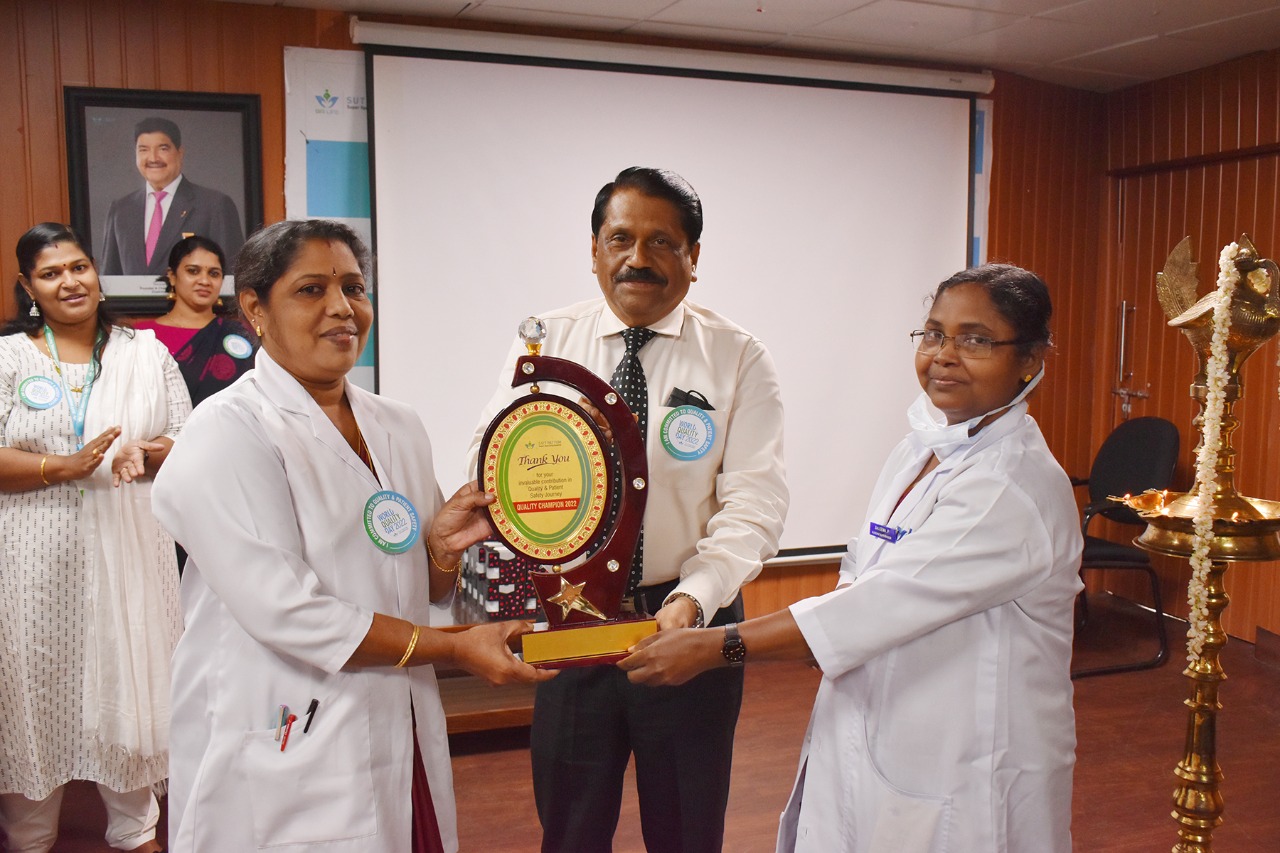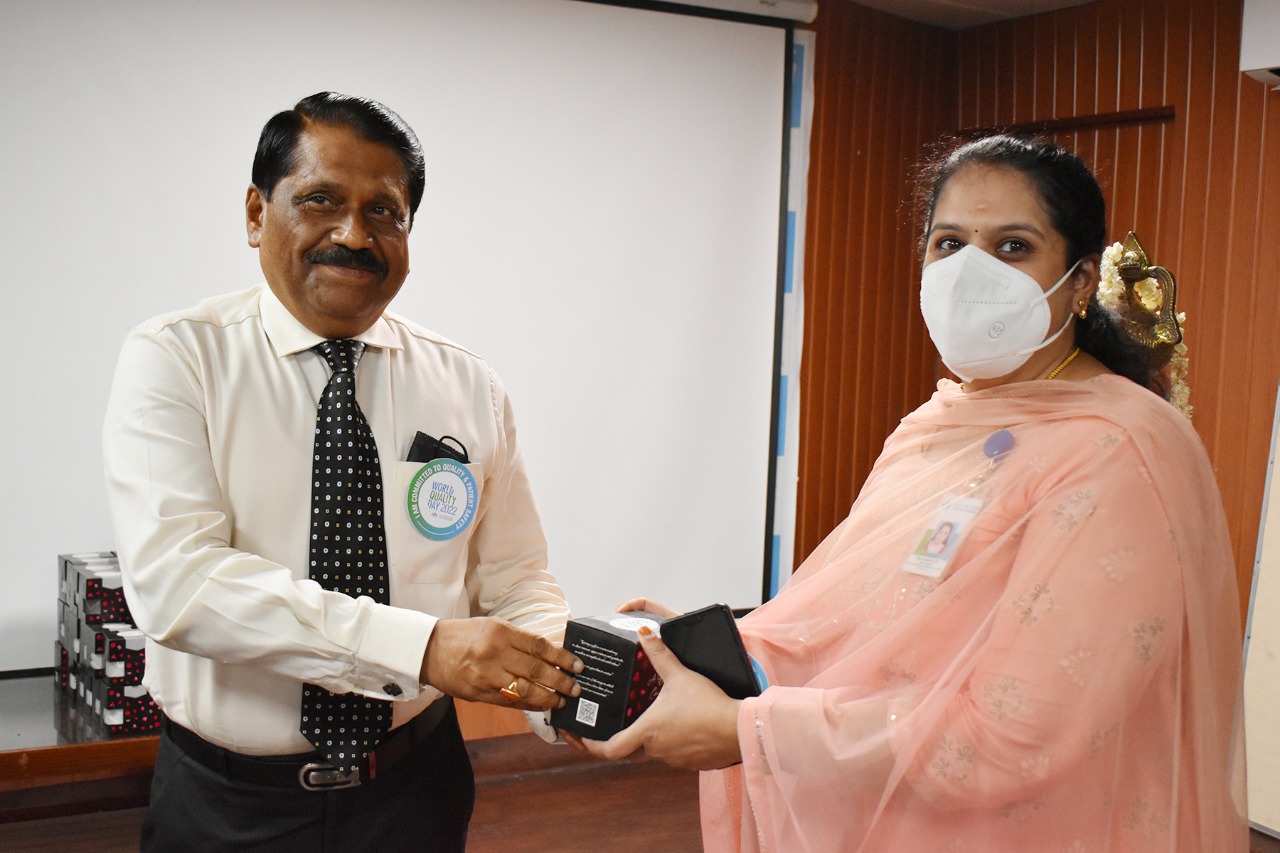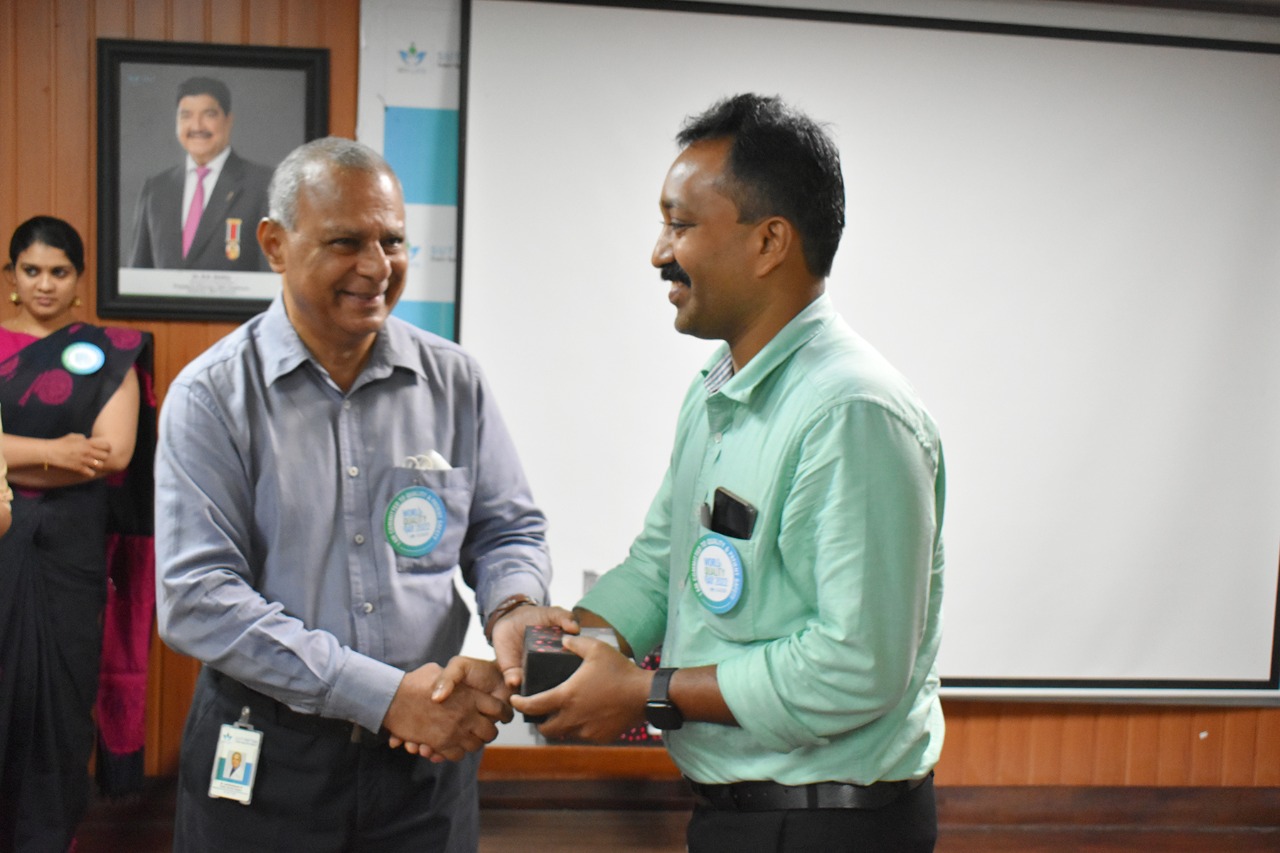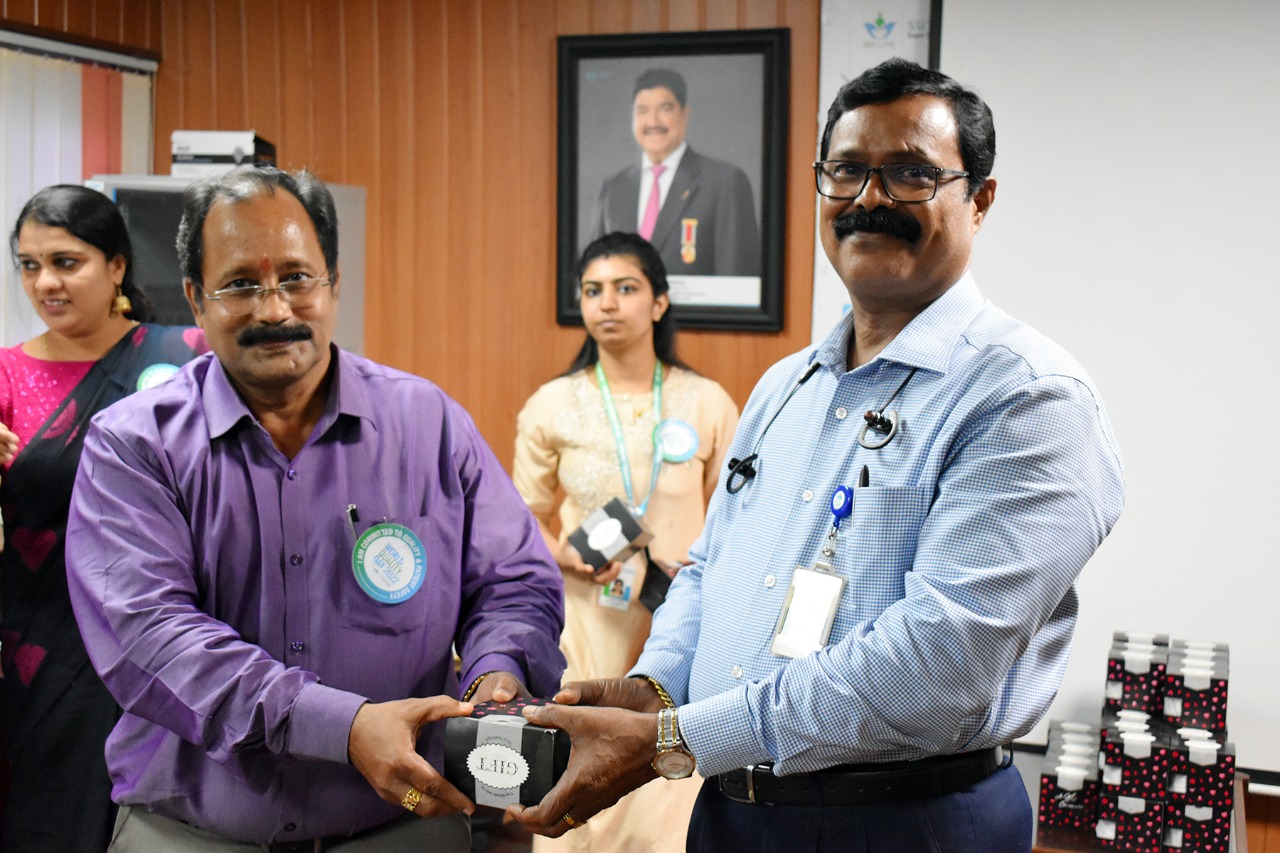 SIPS (2nd Batch) Inauguration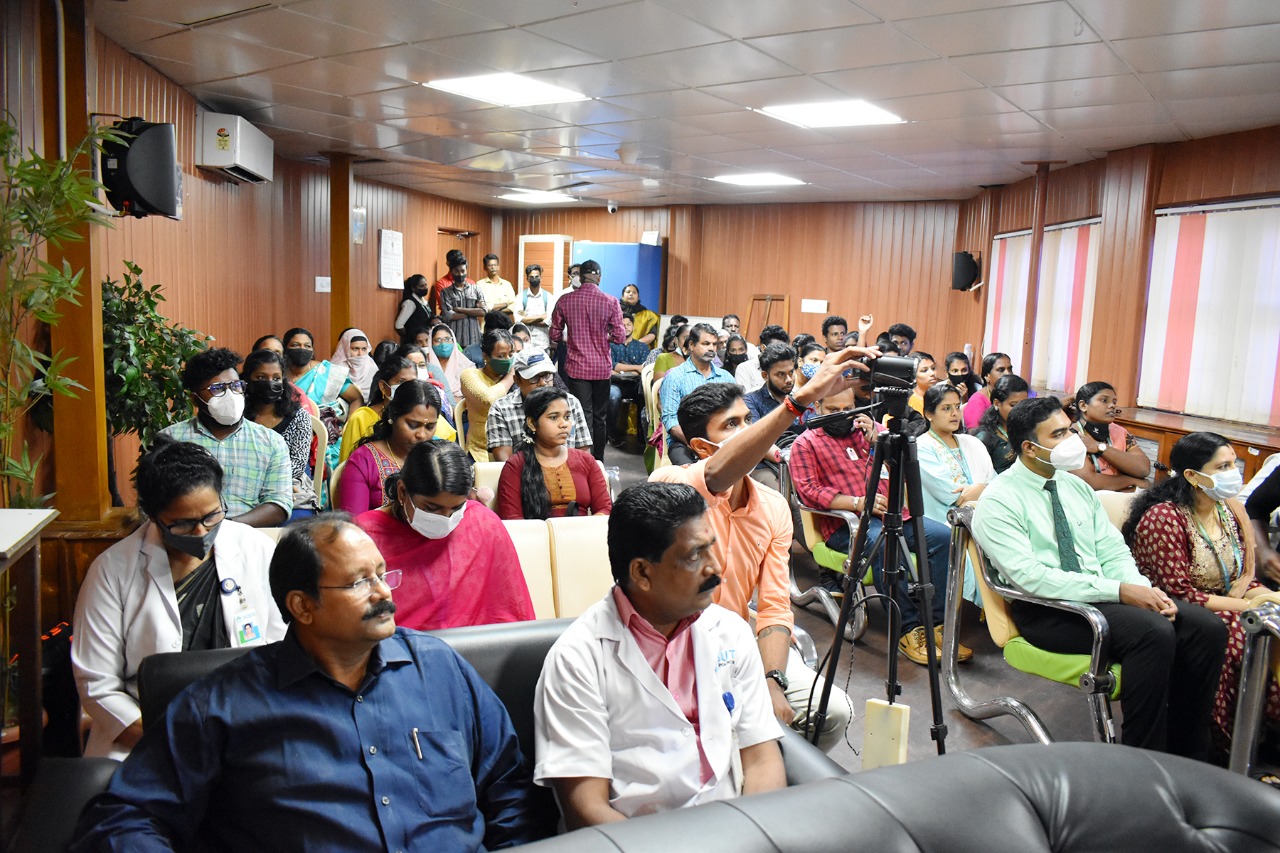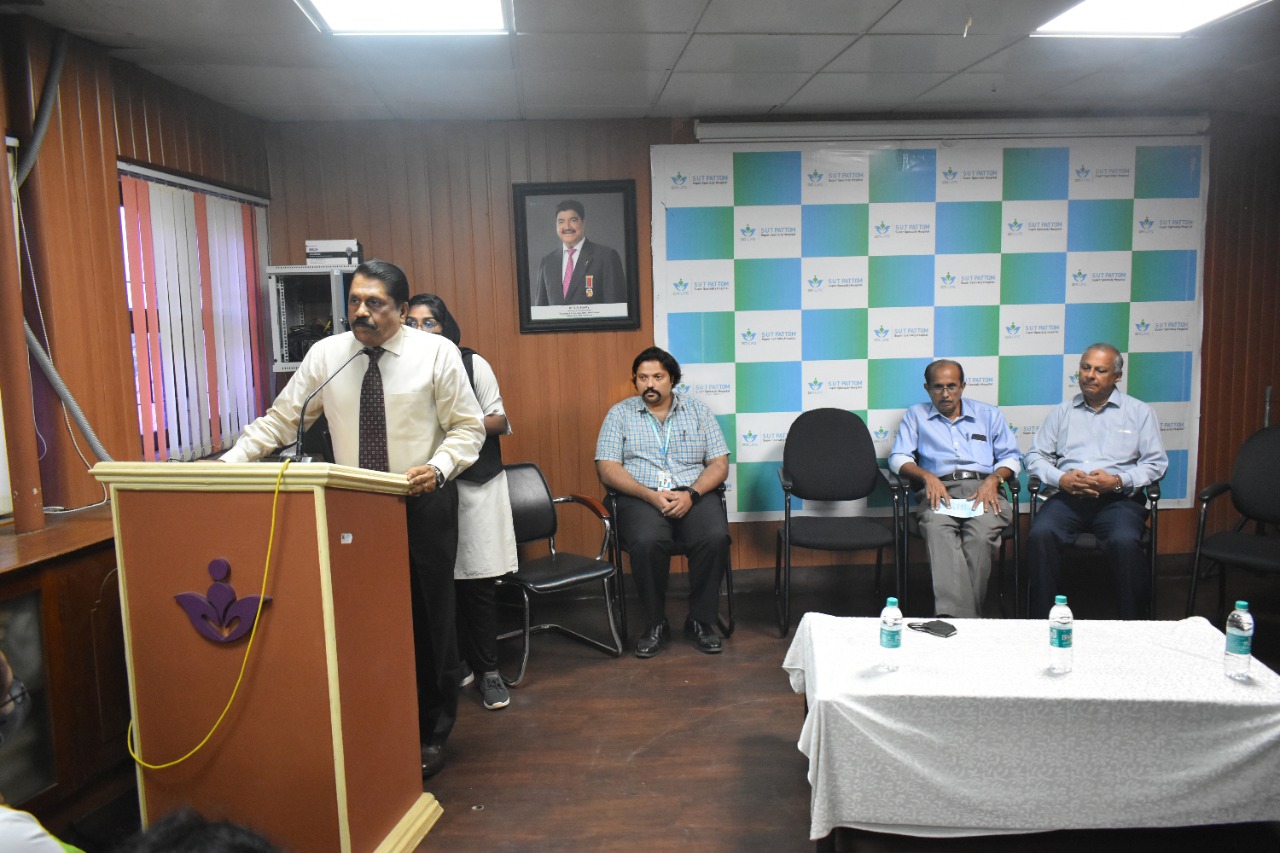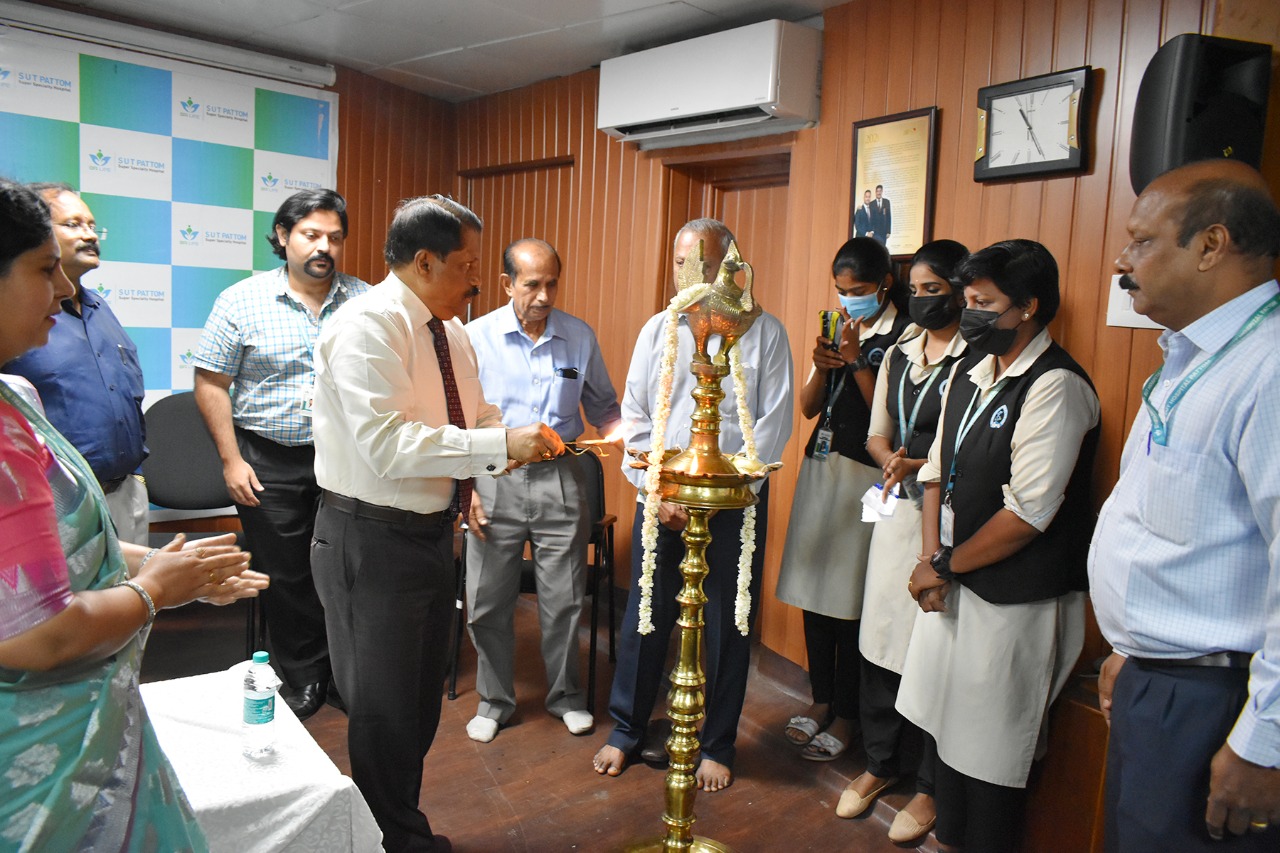 Registration of BLS, ACLS and Heart Saver programme
SUT Hospital, Pattom announces the next batch of BLS, ACLS and Heart Saver programme, which are scheduled on 9th, 10th& 11th of November 2022.
The programme will give vital training and immense confidence to doctors and staff to resuscitate a critically ill patient.
Venue: Conference Hall, SUT Hospital, Pattom, Thiruvananthapuram.
Programme meant for: Doctors, nurses, EMTs and technicians from various specialities like (OT, Haemodialysis, Cath-lab etc.)
A person with limited or no medical training can participate in the Heart Saver programme.
Course fees: For BLS & ACLS - Rs.8000/- Including registration, books & e-cards. For Heart Saver - Rs.3000/- Including registration, books & e-cards.
Last date for Payment & Registration:1st November, 2022.
For Registration Contact:Mrs.Keerthi.C.S(TSH Course Coordinator, Mob:9526949777)
NB: Candidates are requested to attend an online pre-course assessment test prior to BLS, ACLS programme. A minimum score of 70% in the online test and a score sheet of the same should be submitted on the day of reporting. Details of the online pre-course assessment are given in the ACLS 2020 guideline provider manual.
International Infection Prevention Week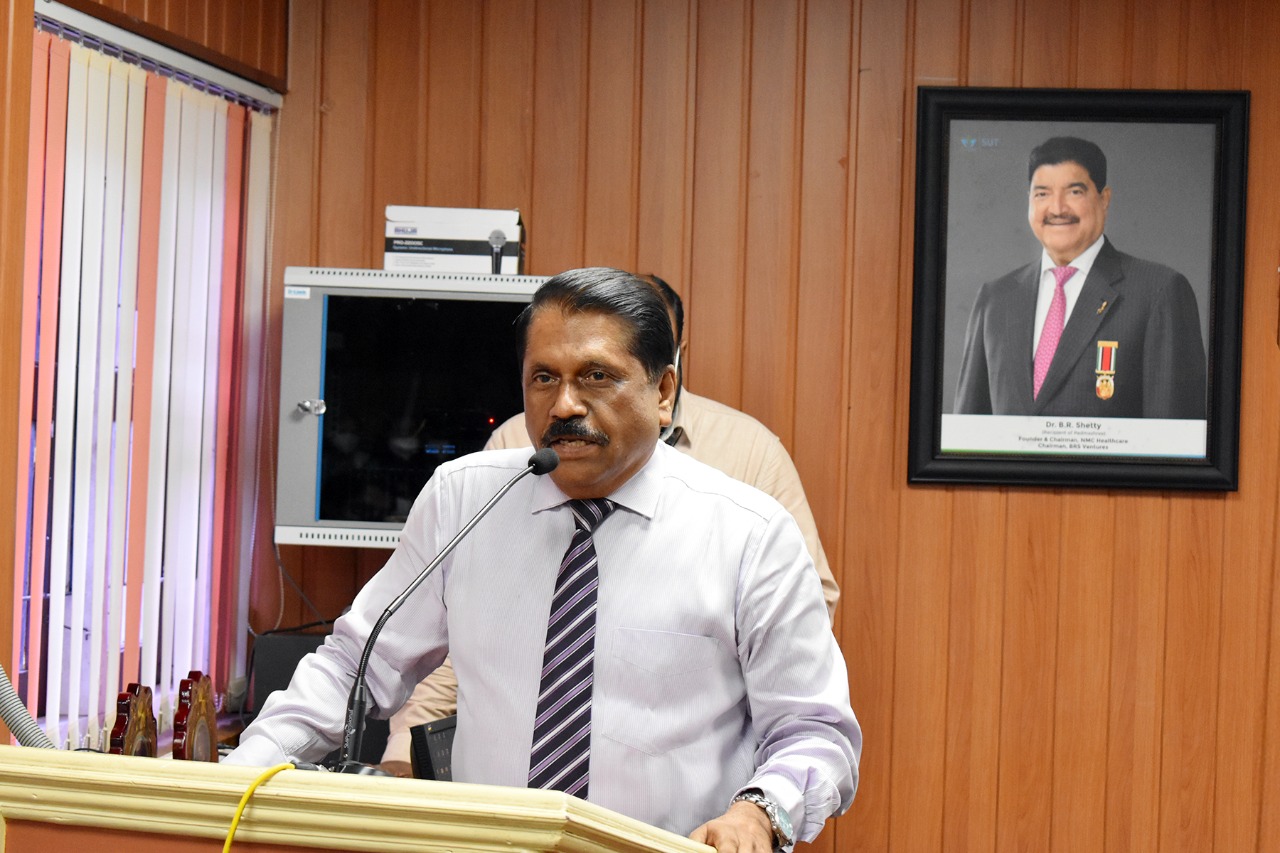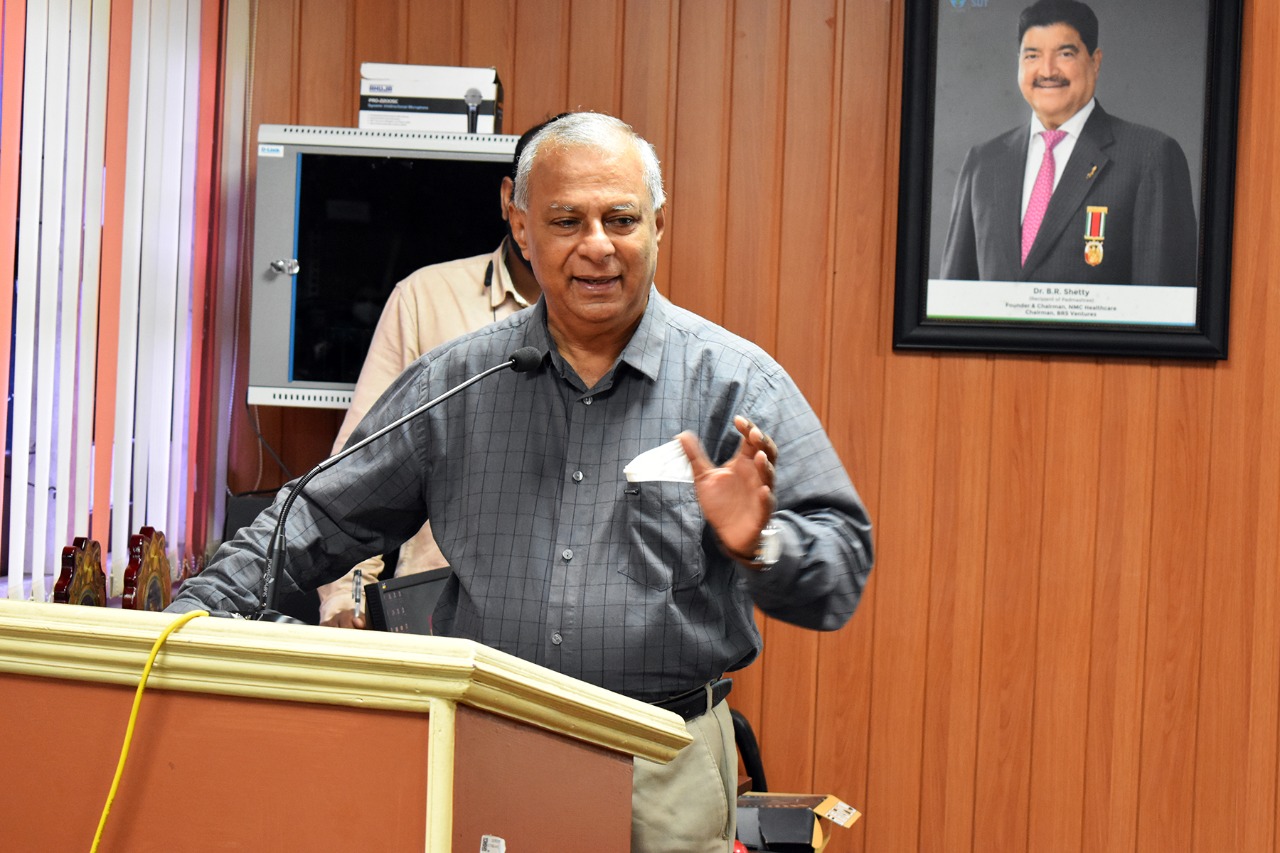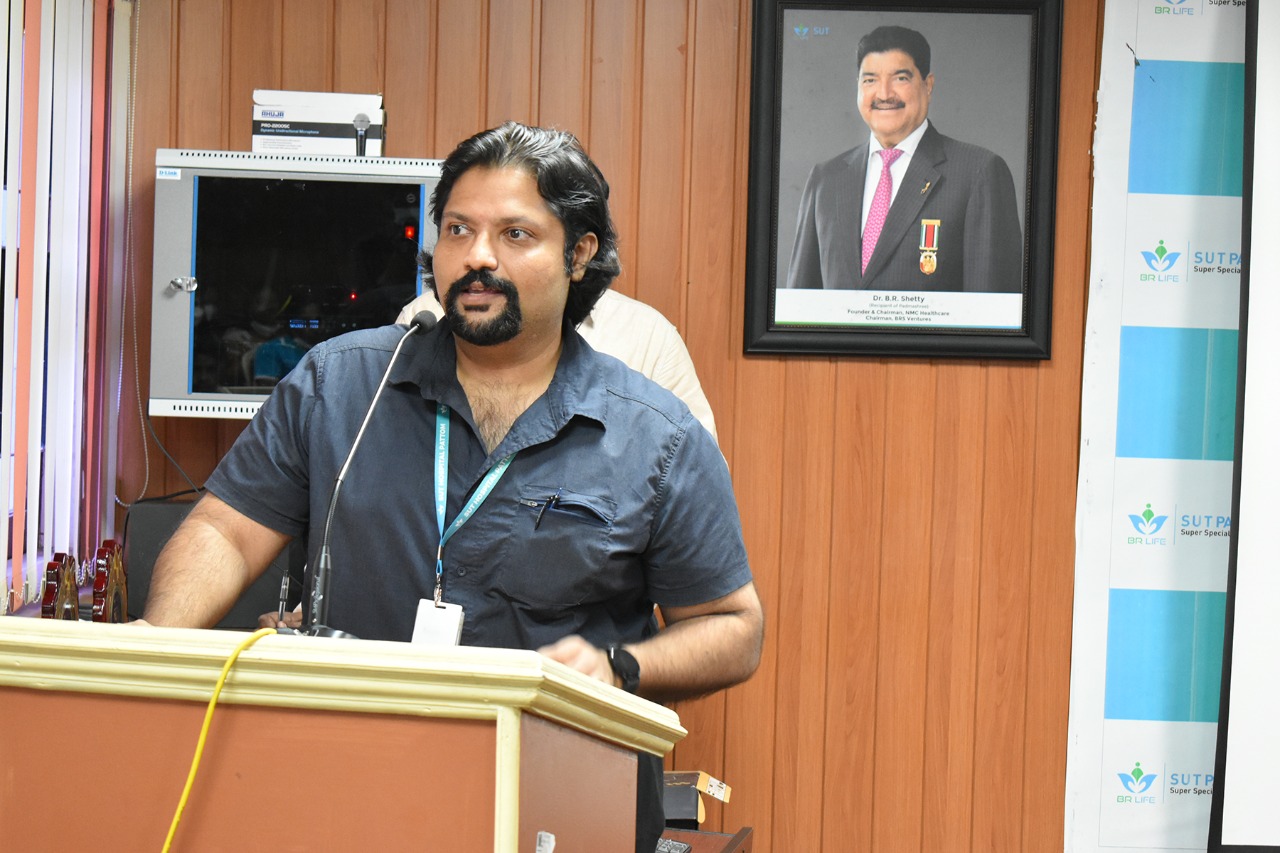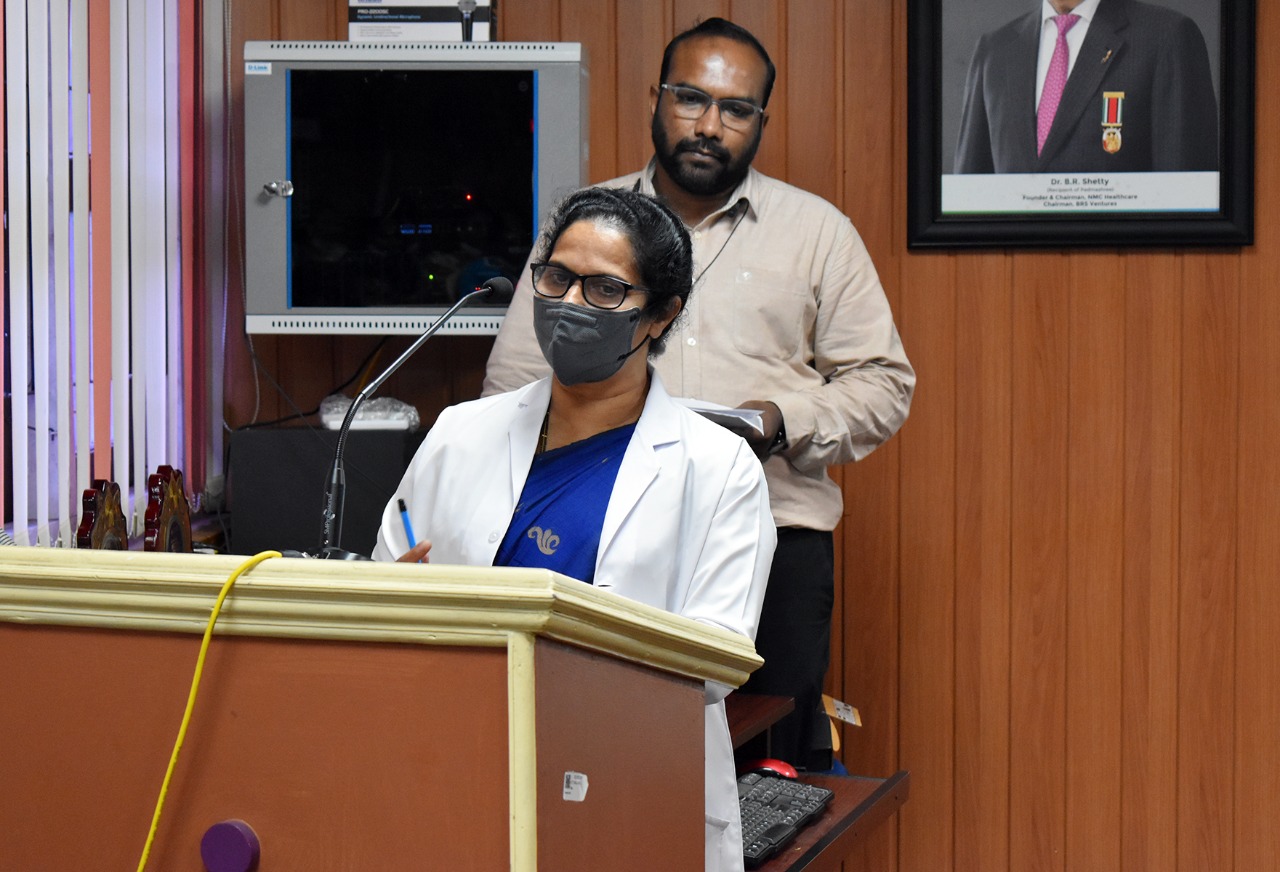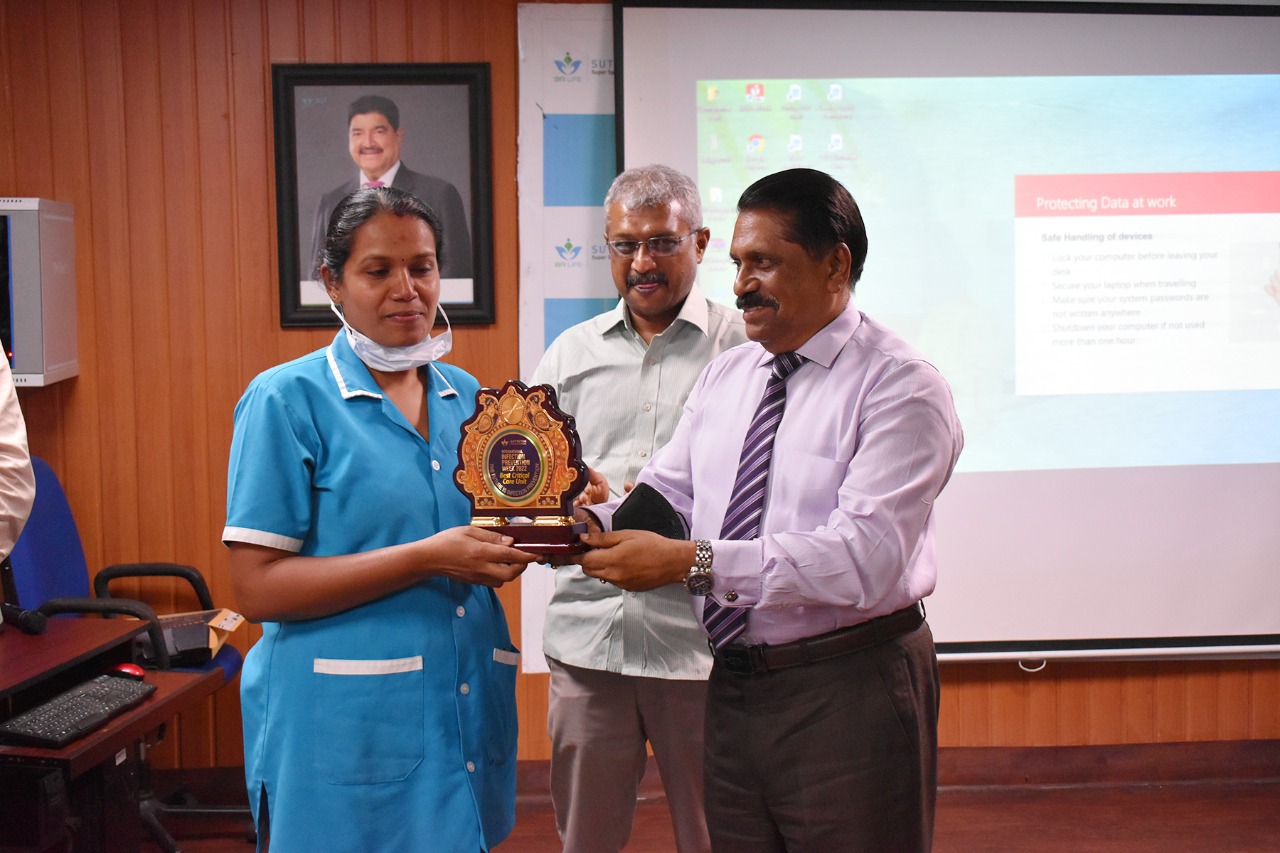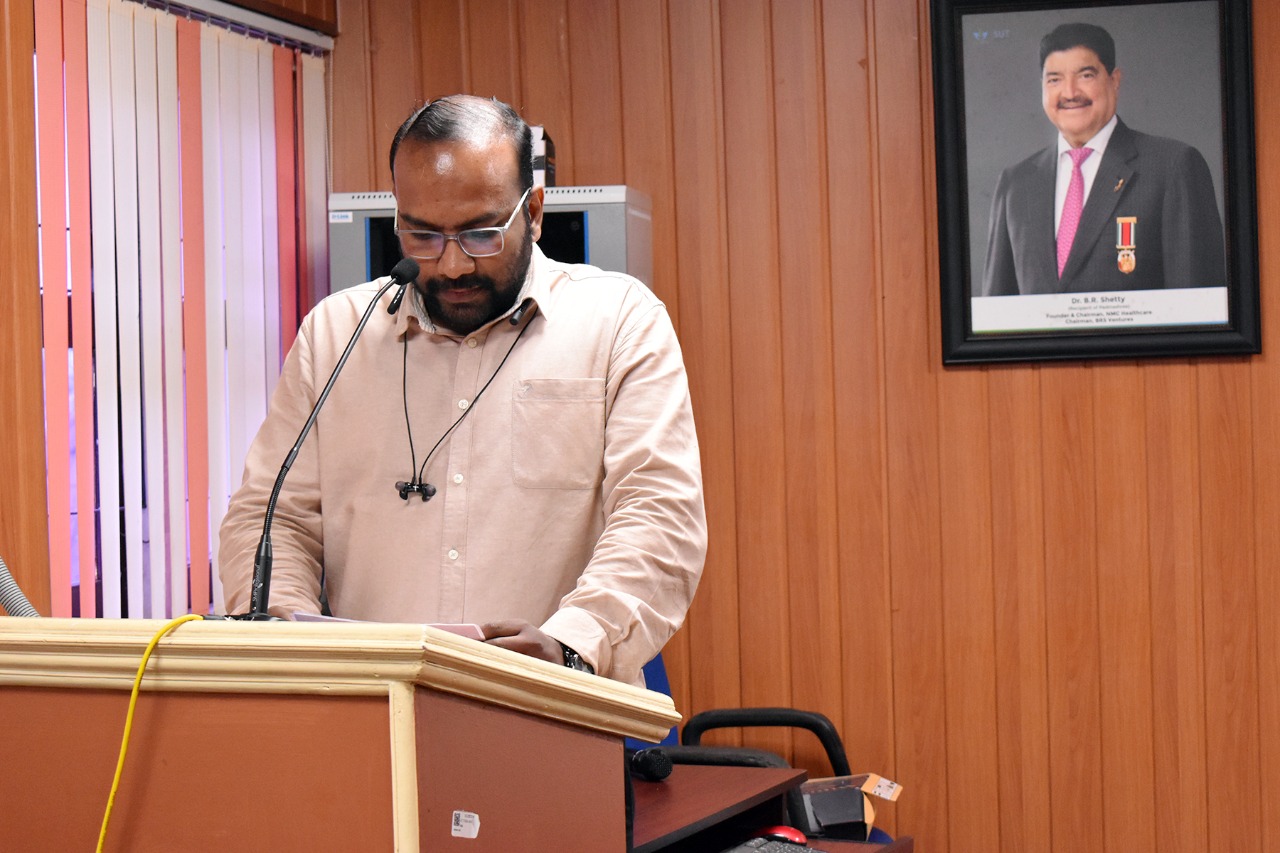 Medical partner, Times of India Turf Foot ball League, 24th sept 2022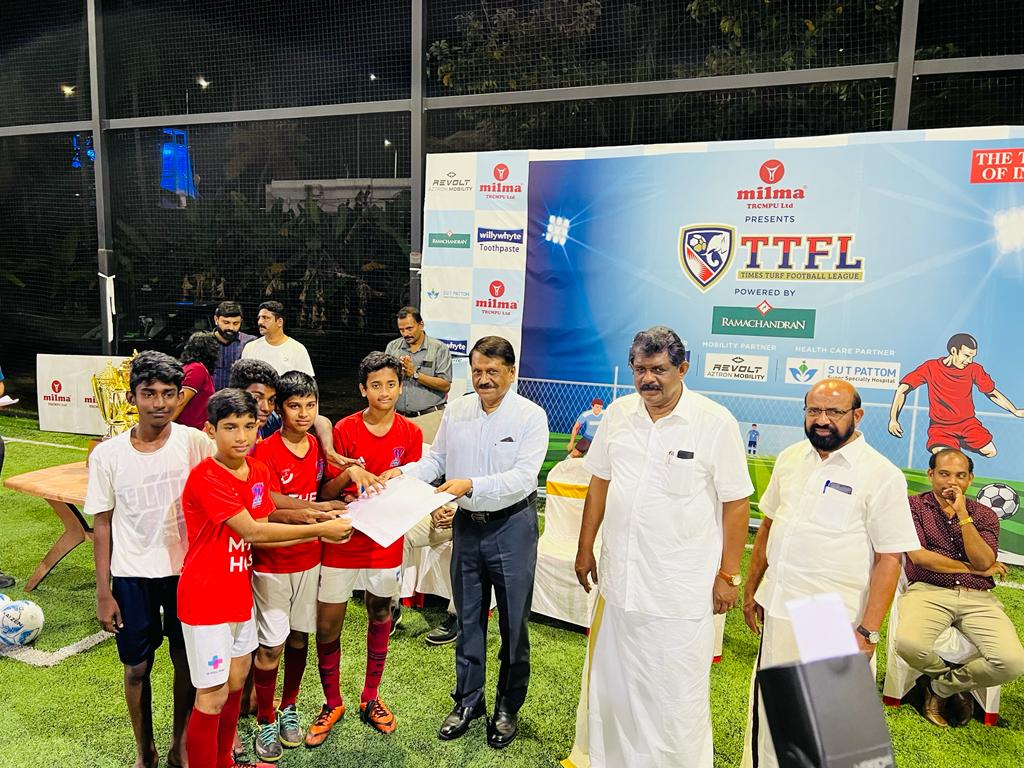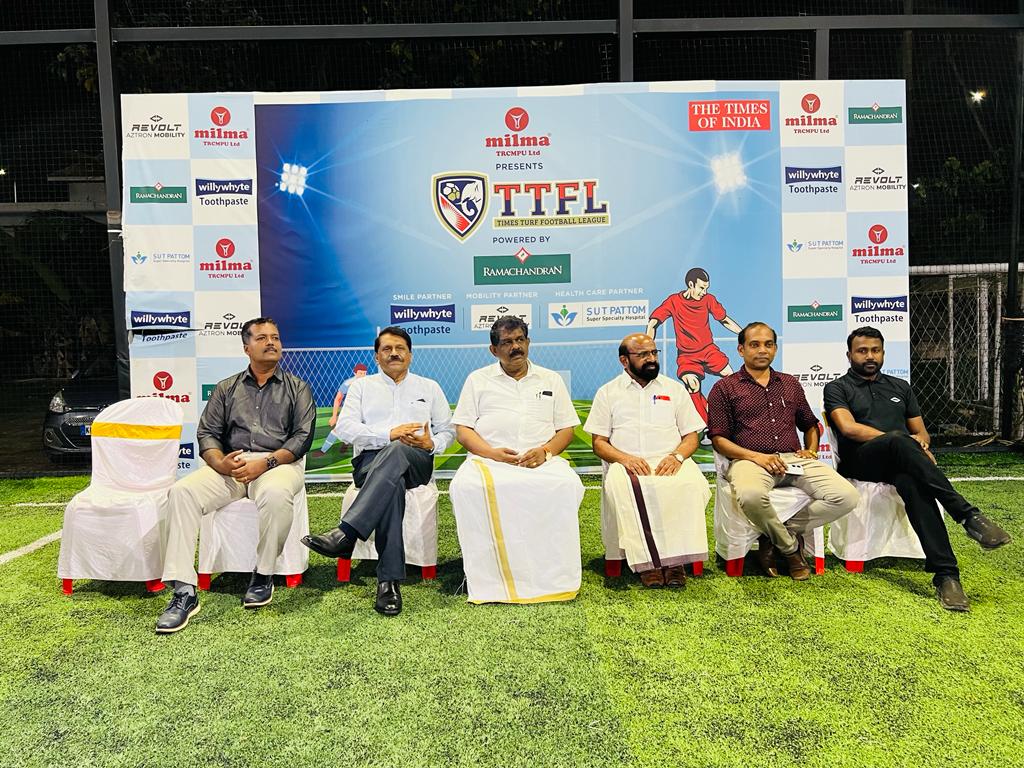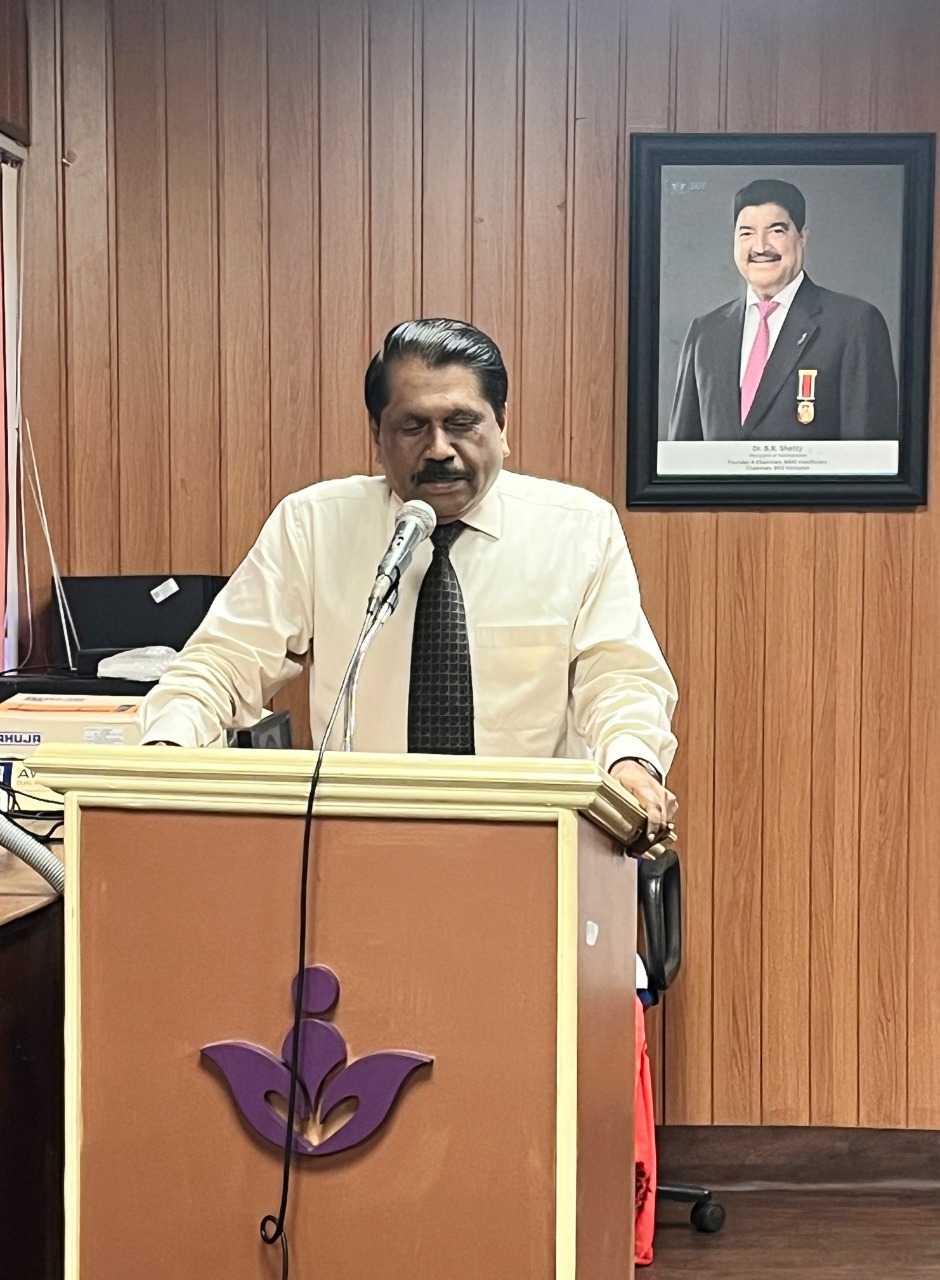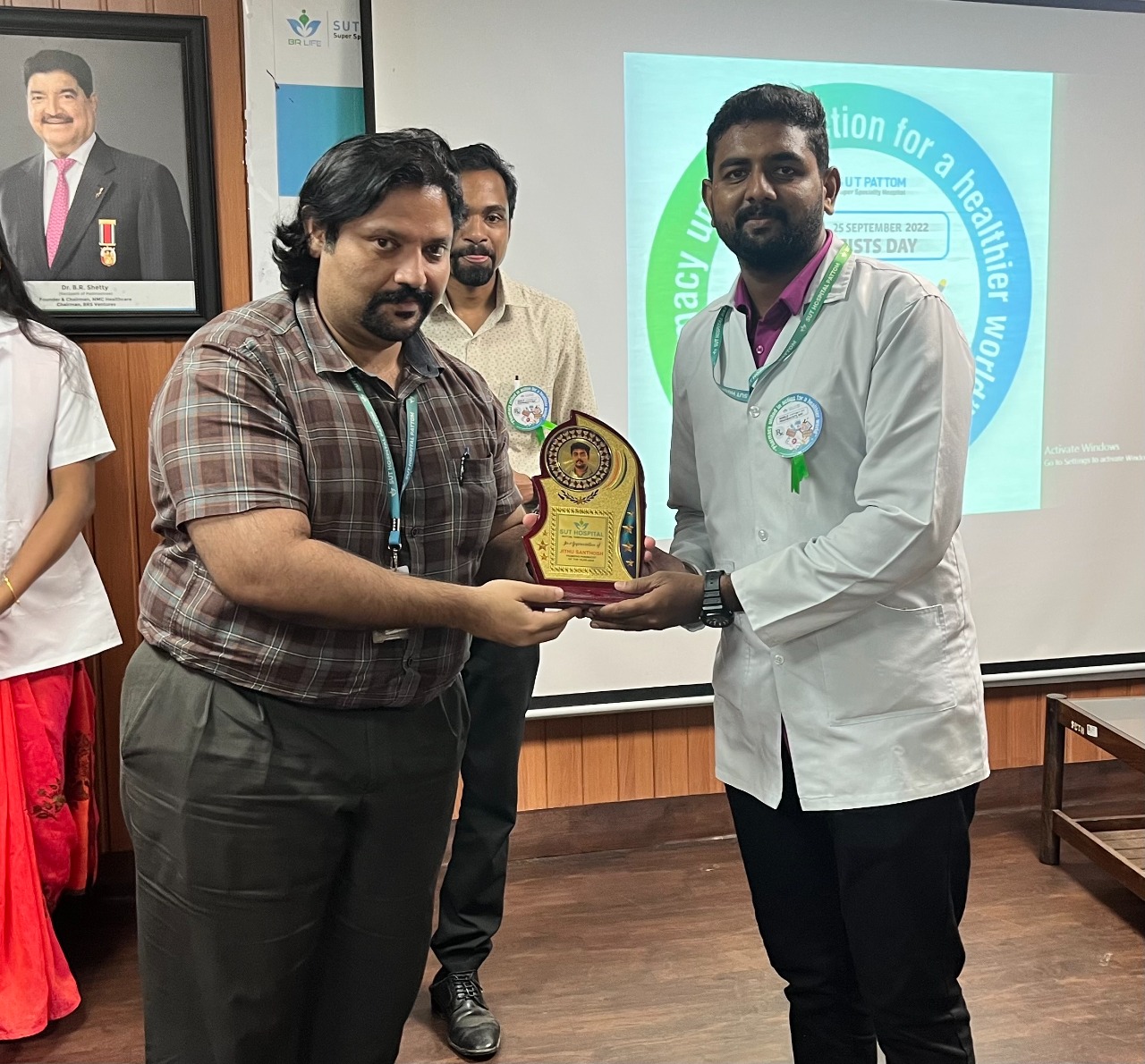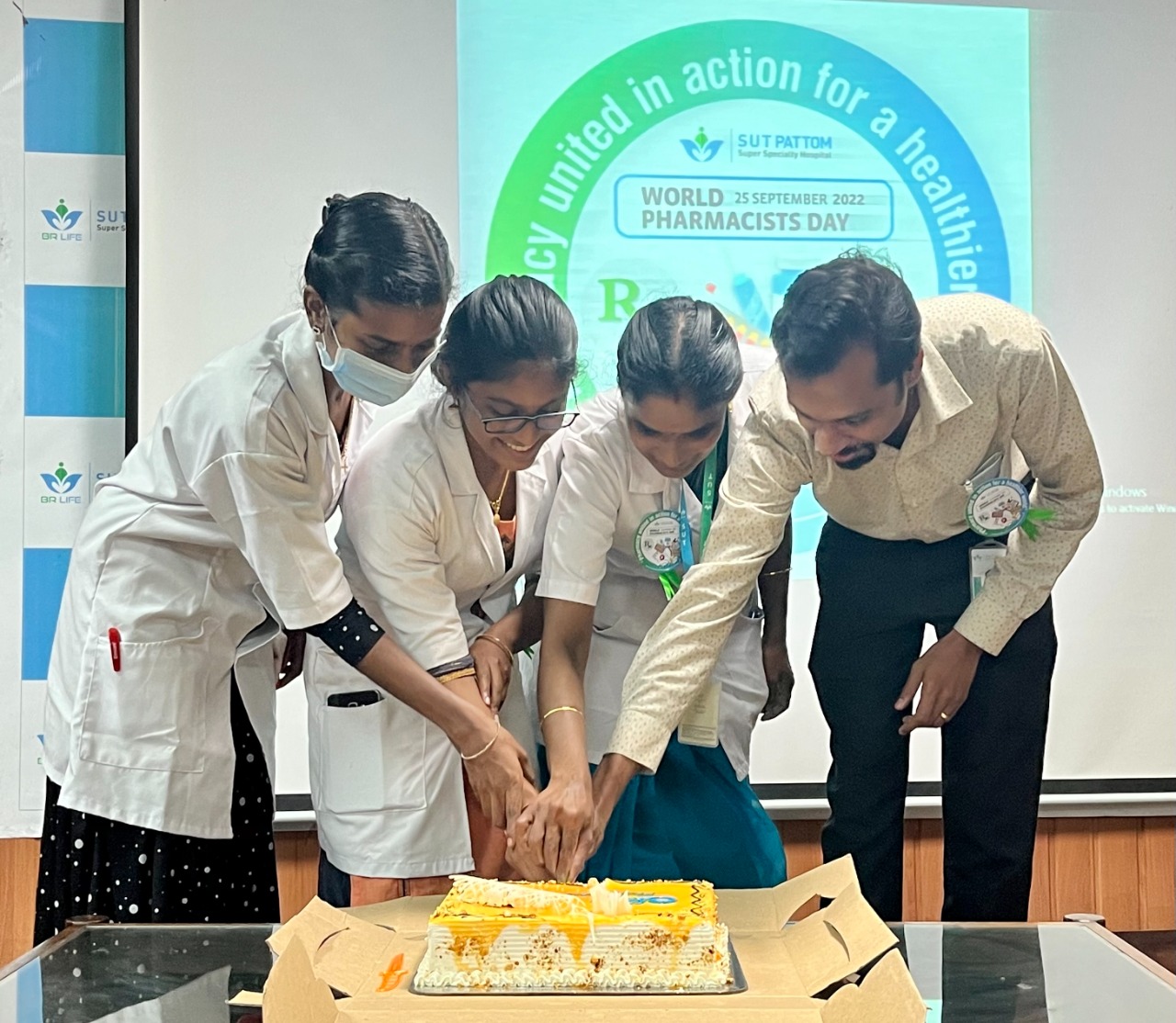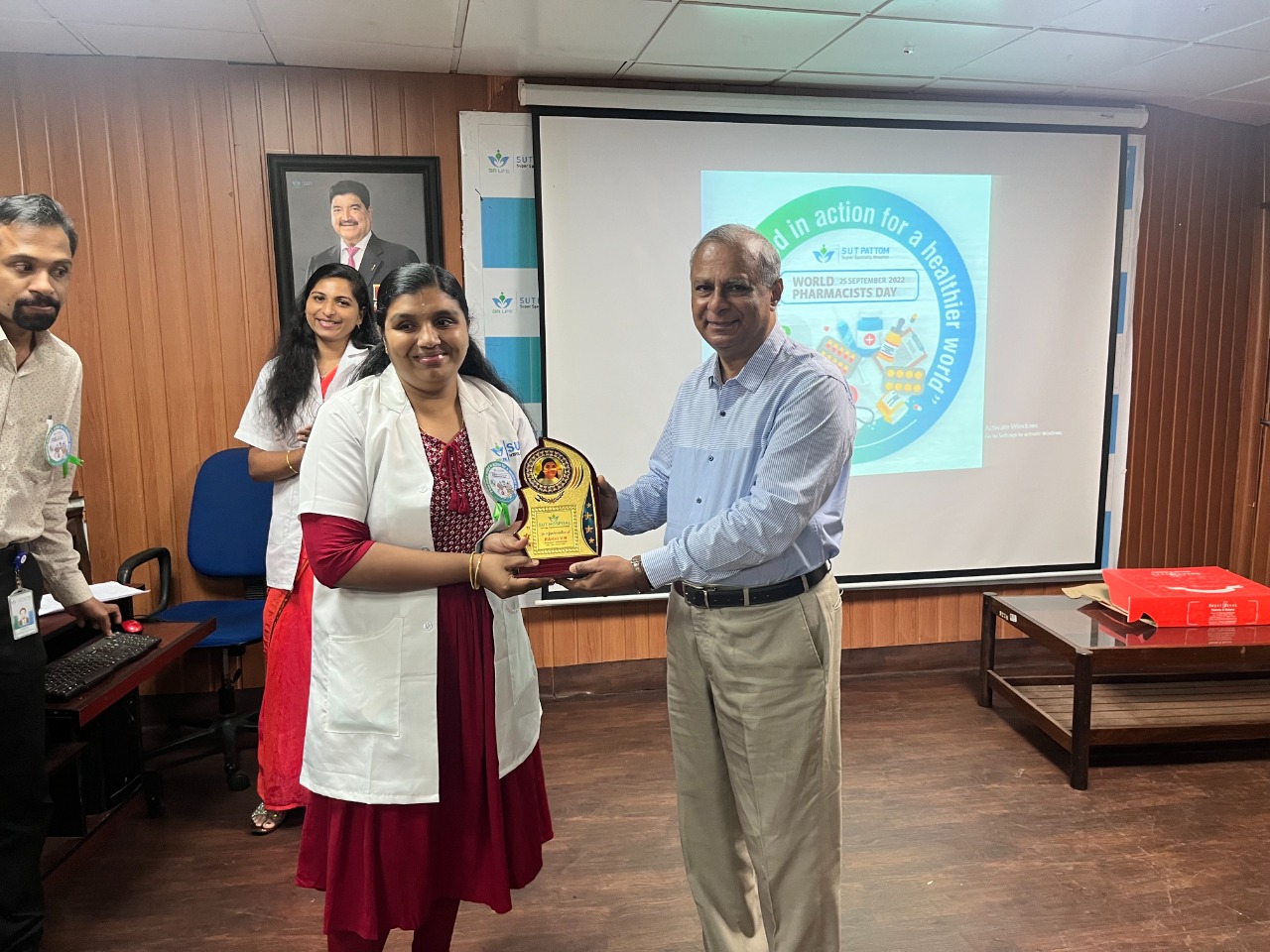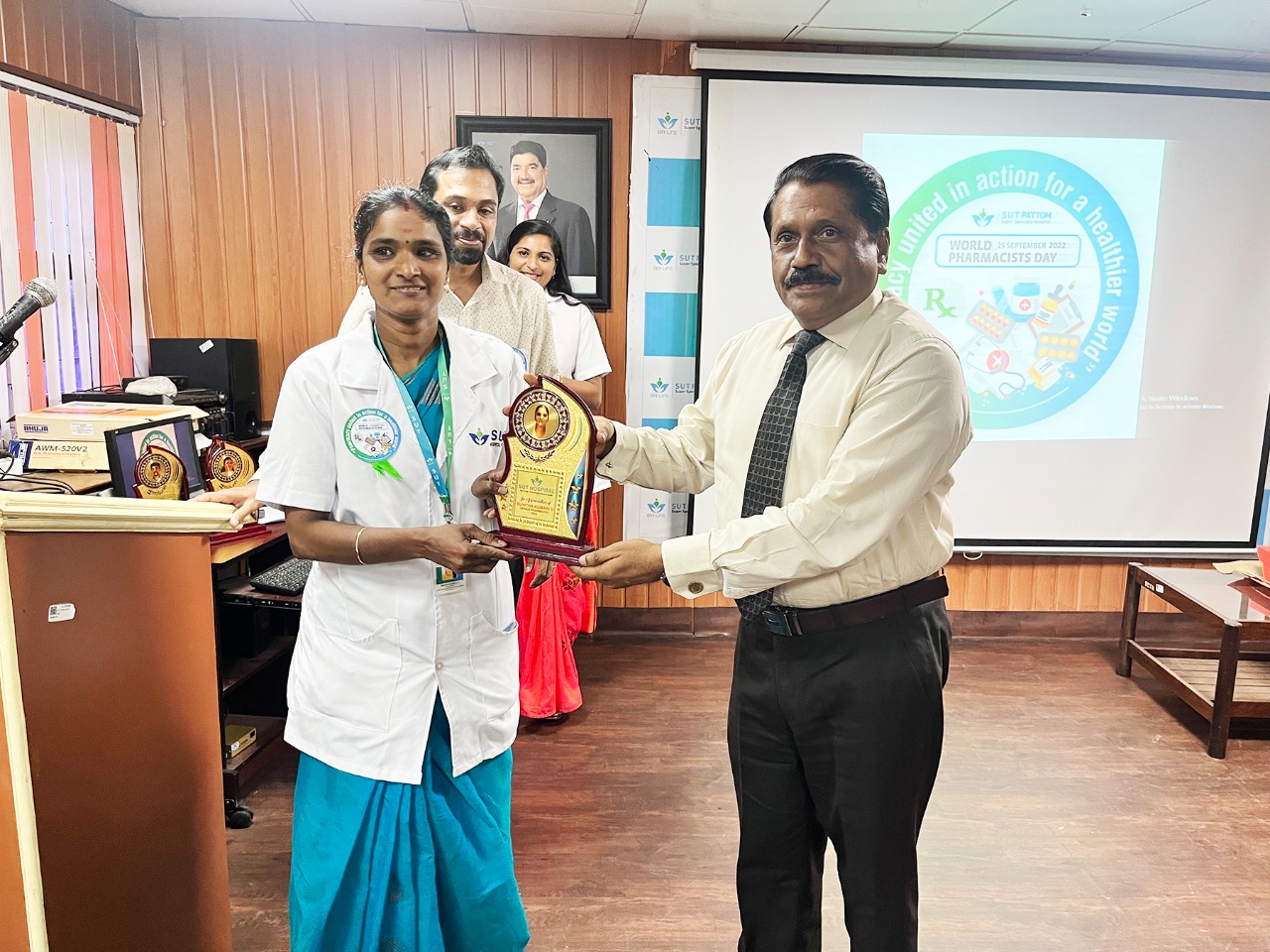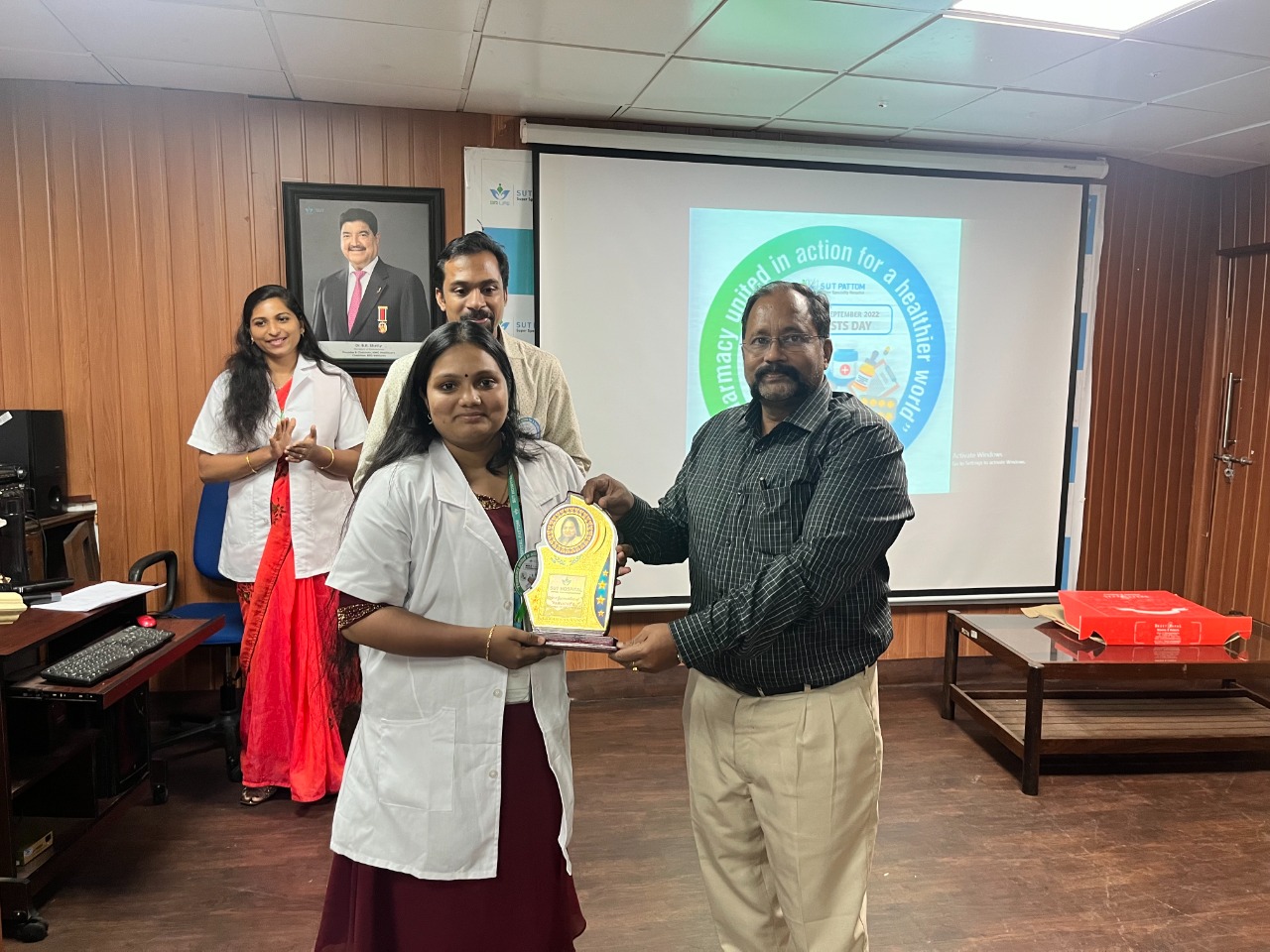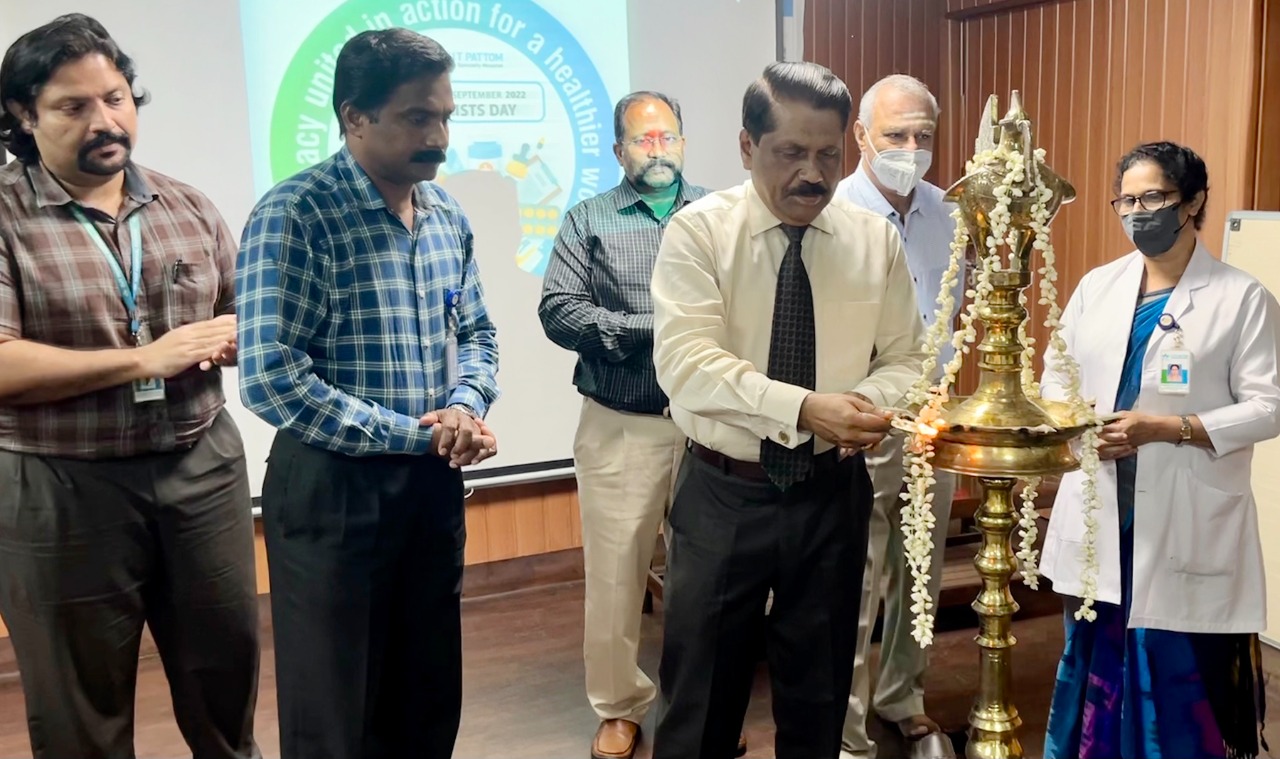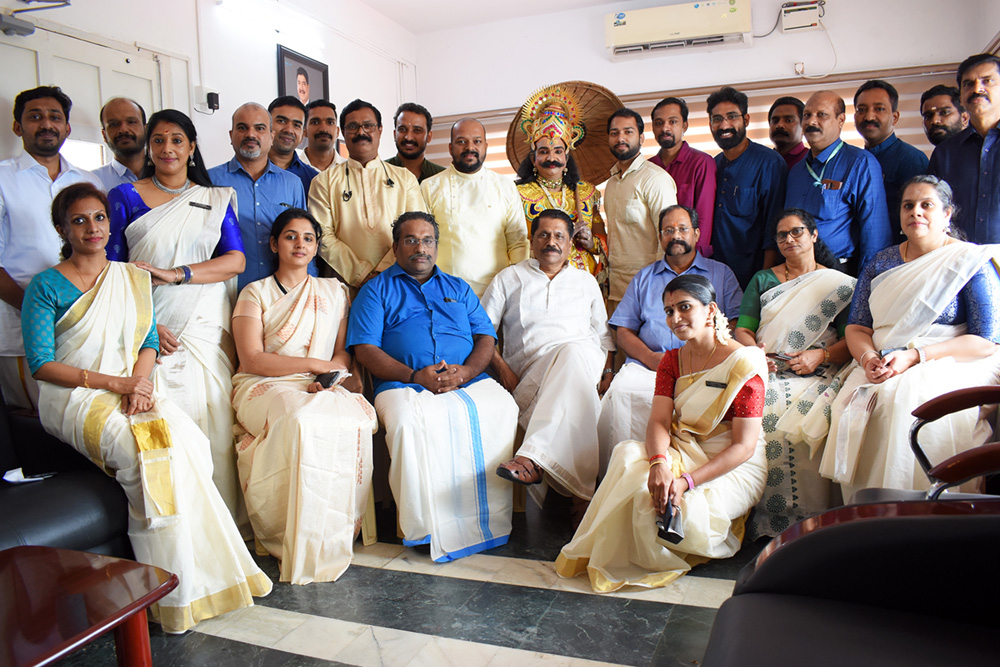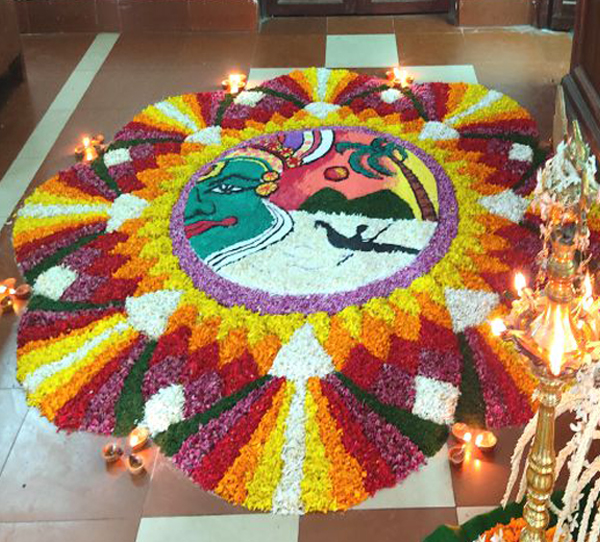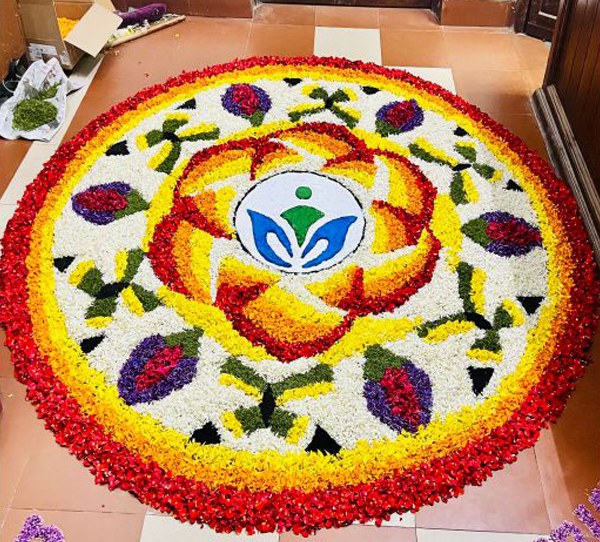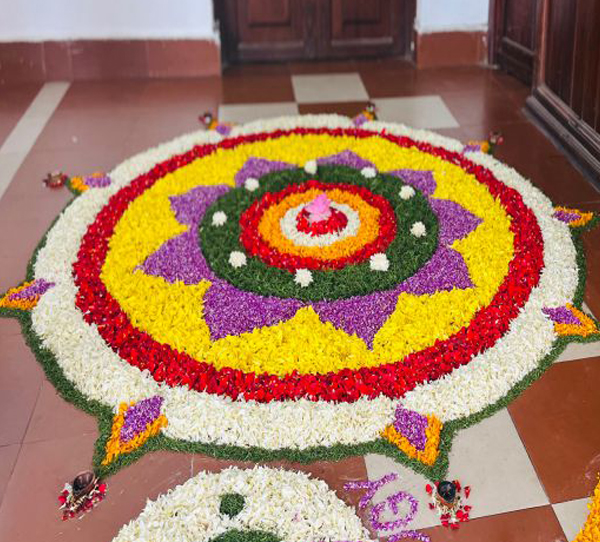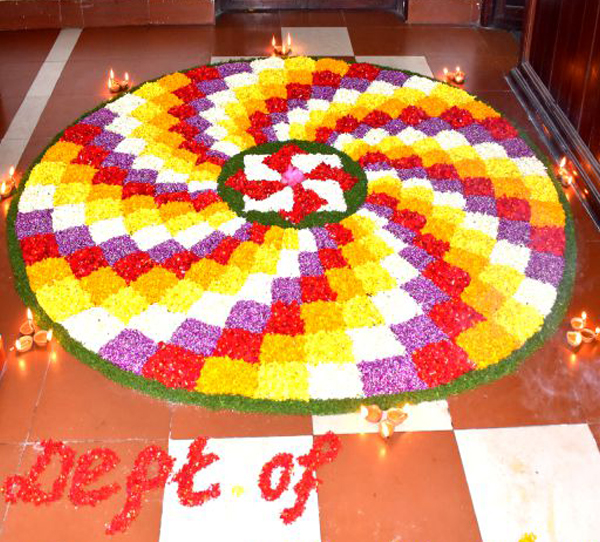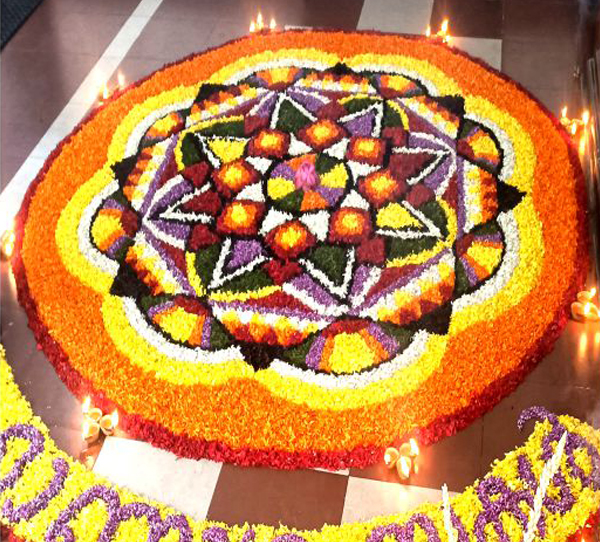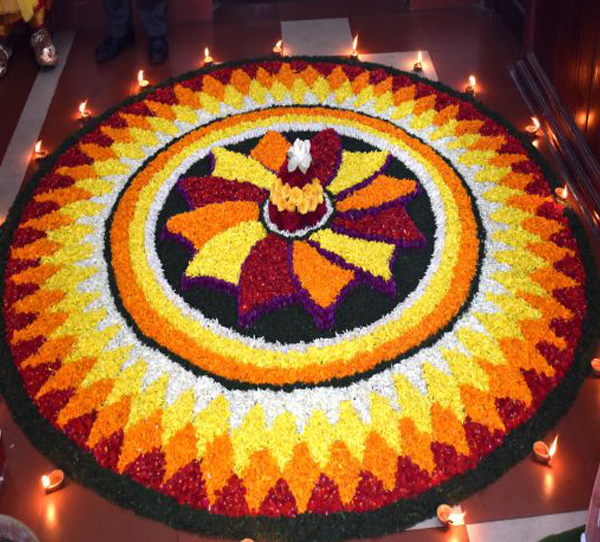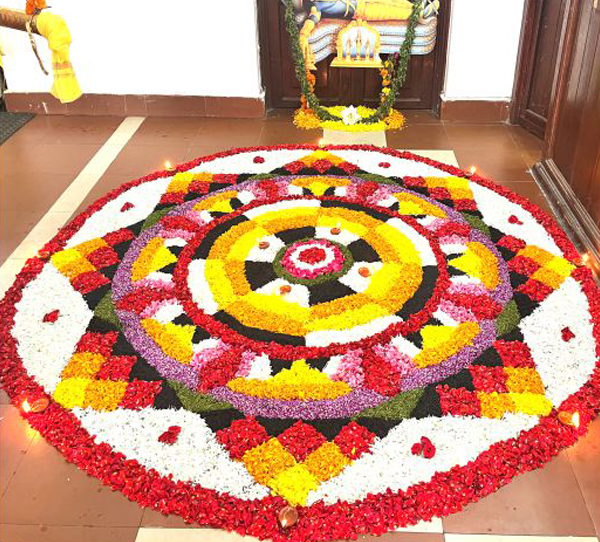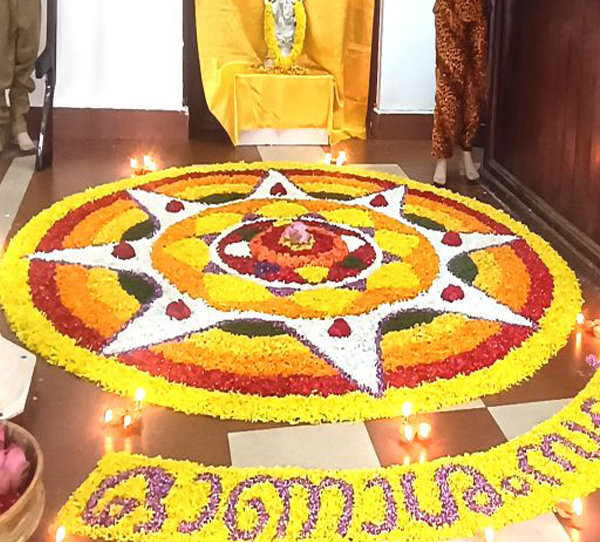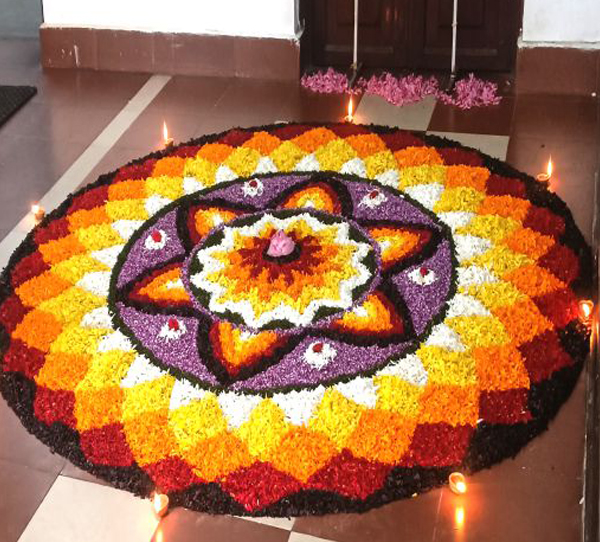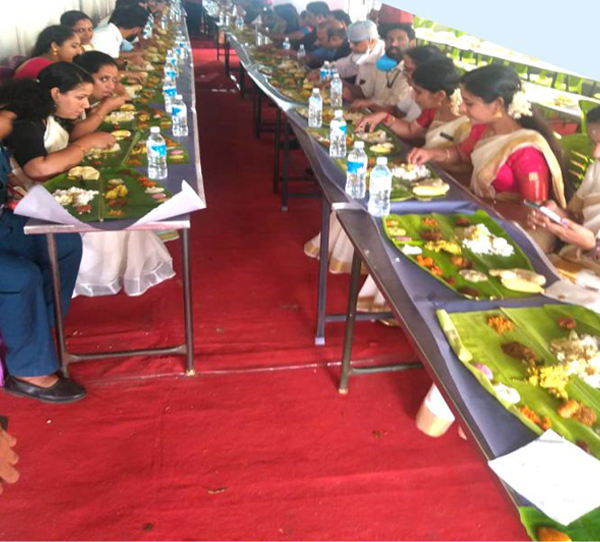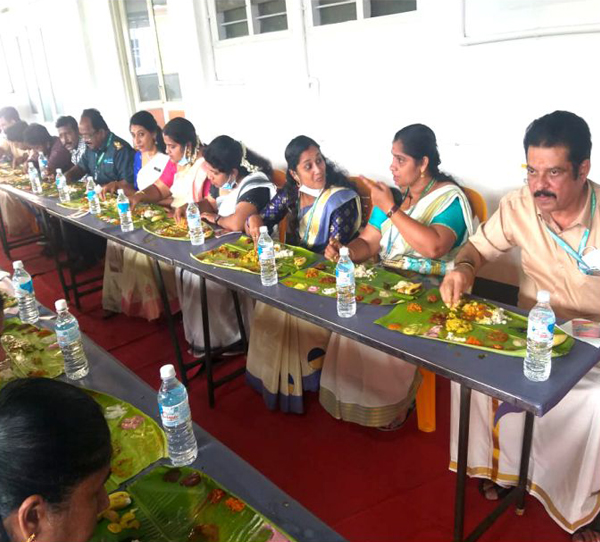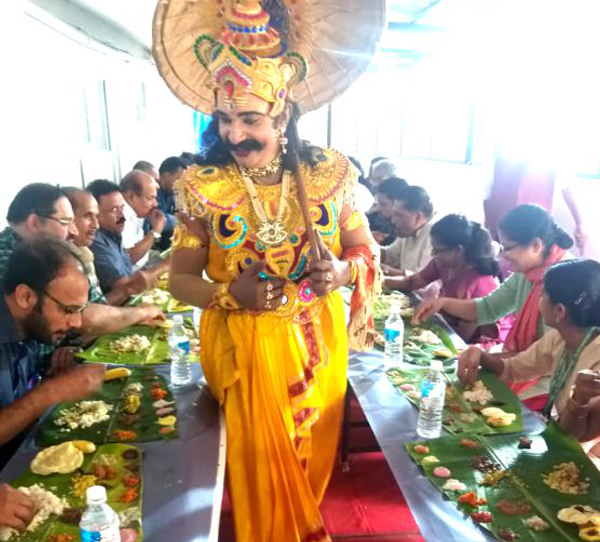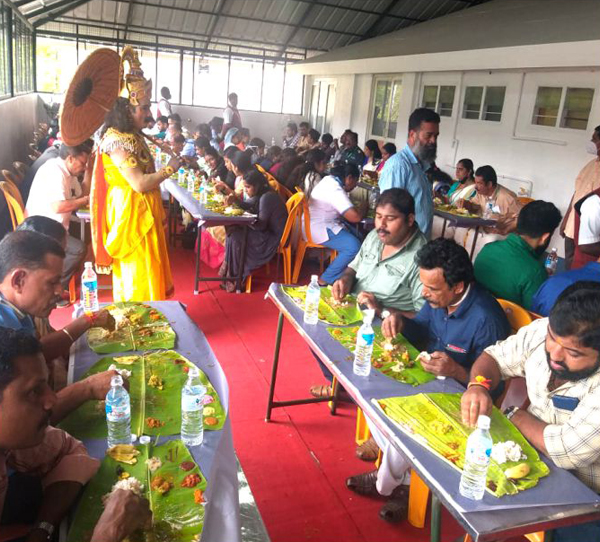 Independence Day Celebration 2022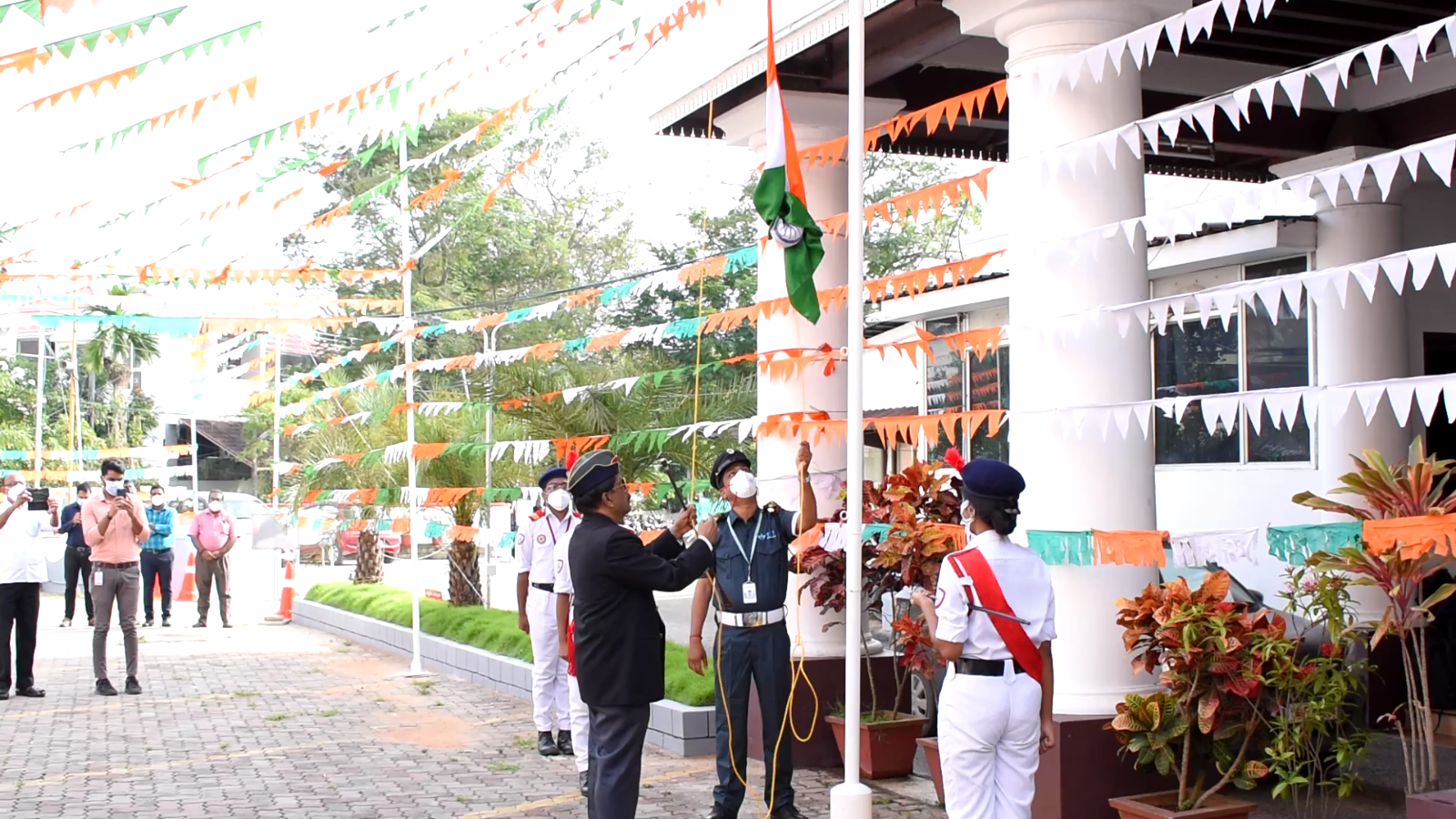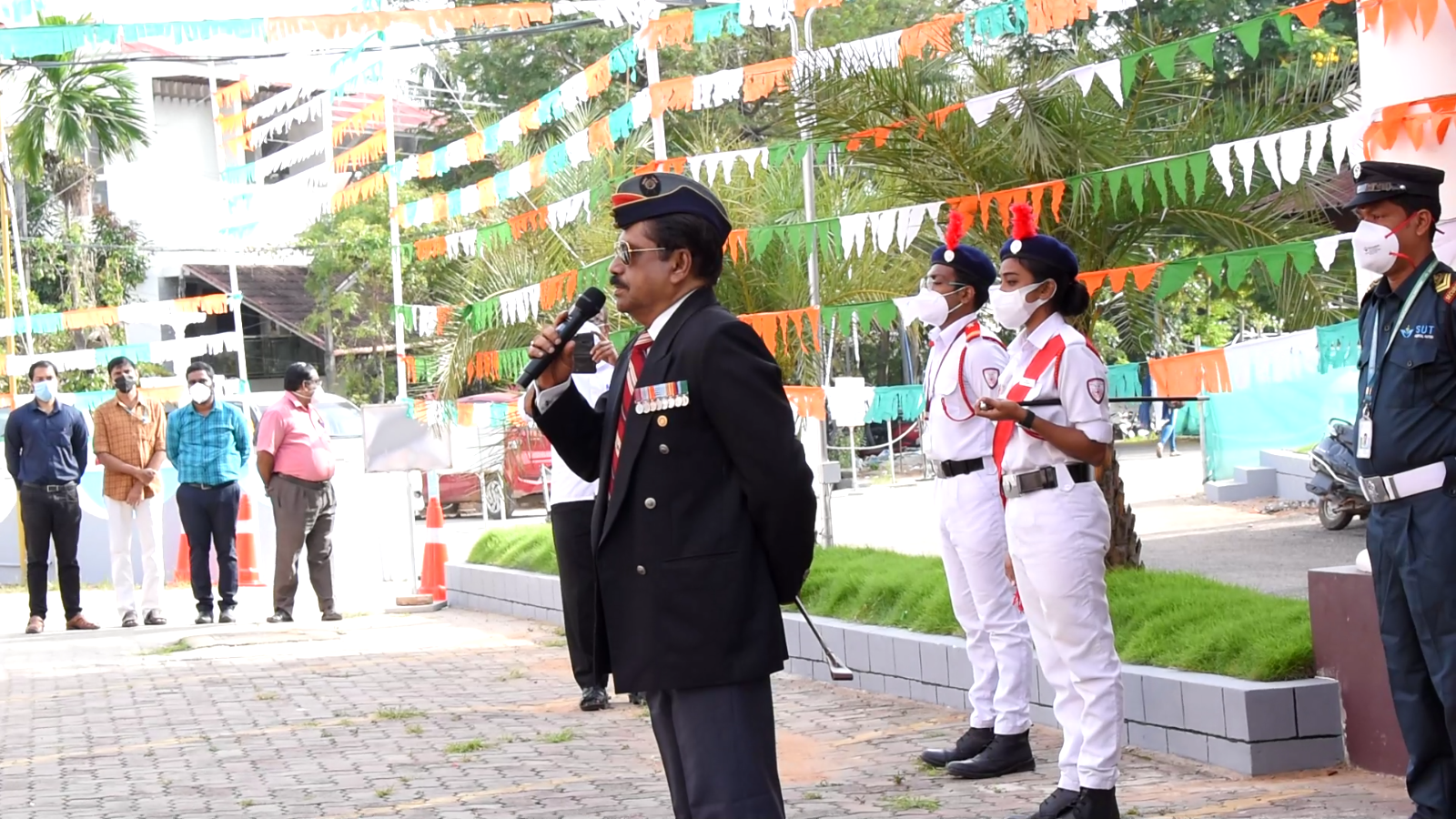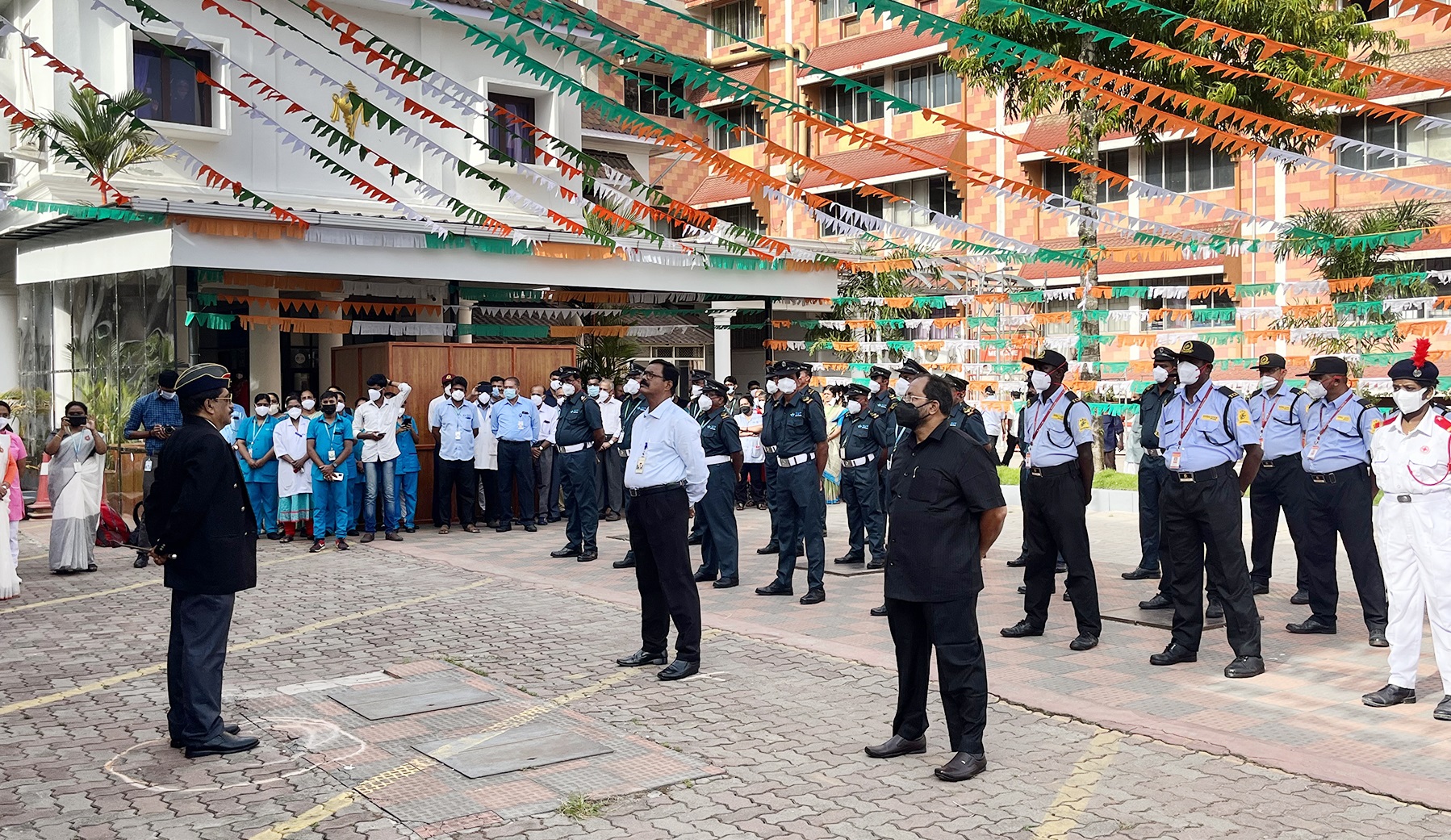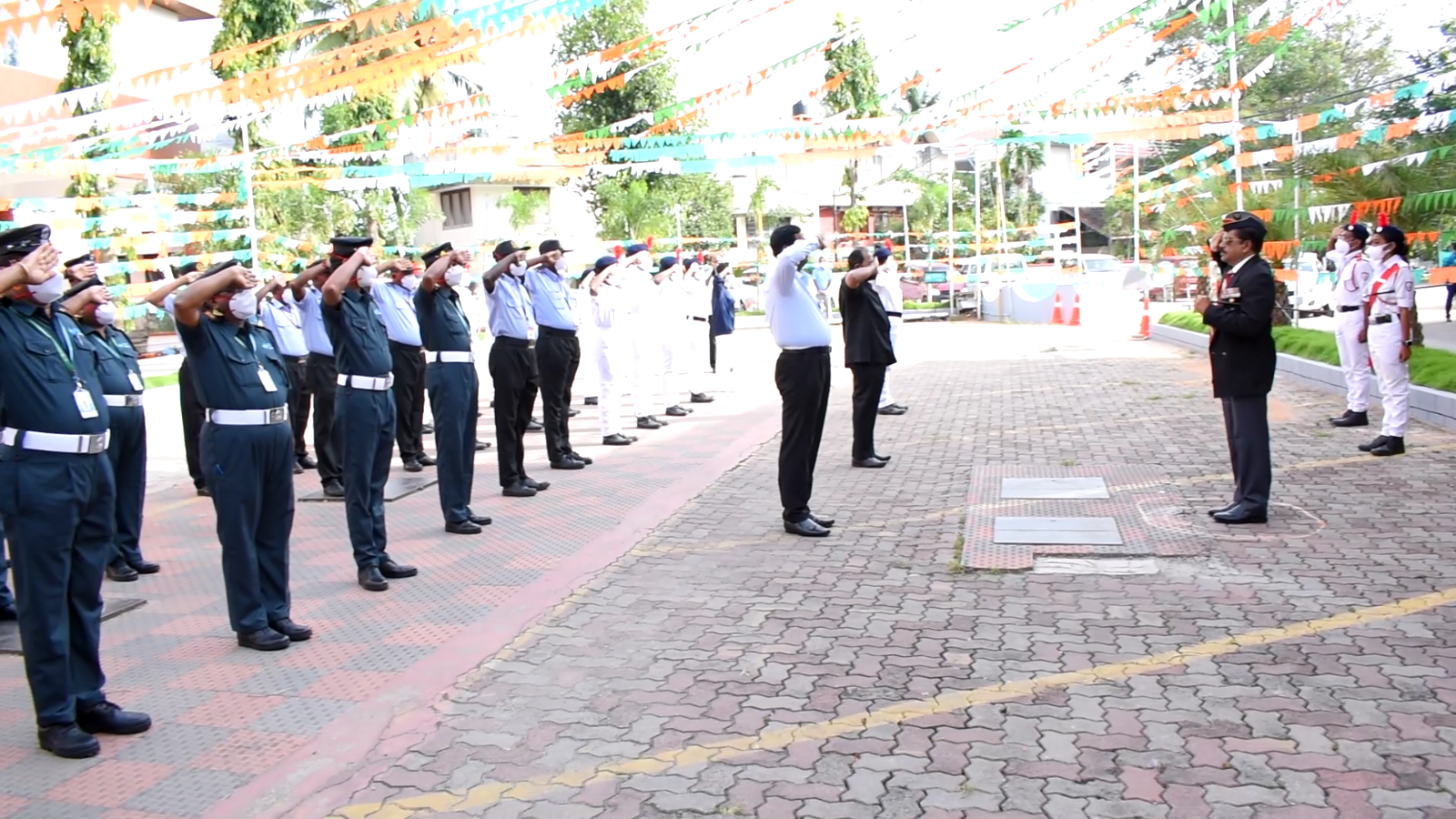 Kerala State Planning Board Medical Camp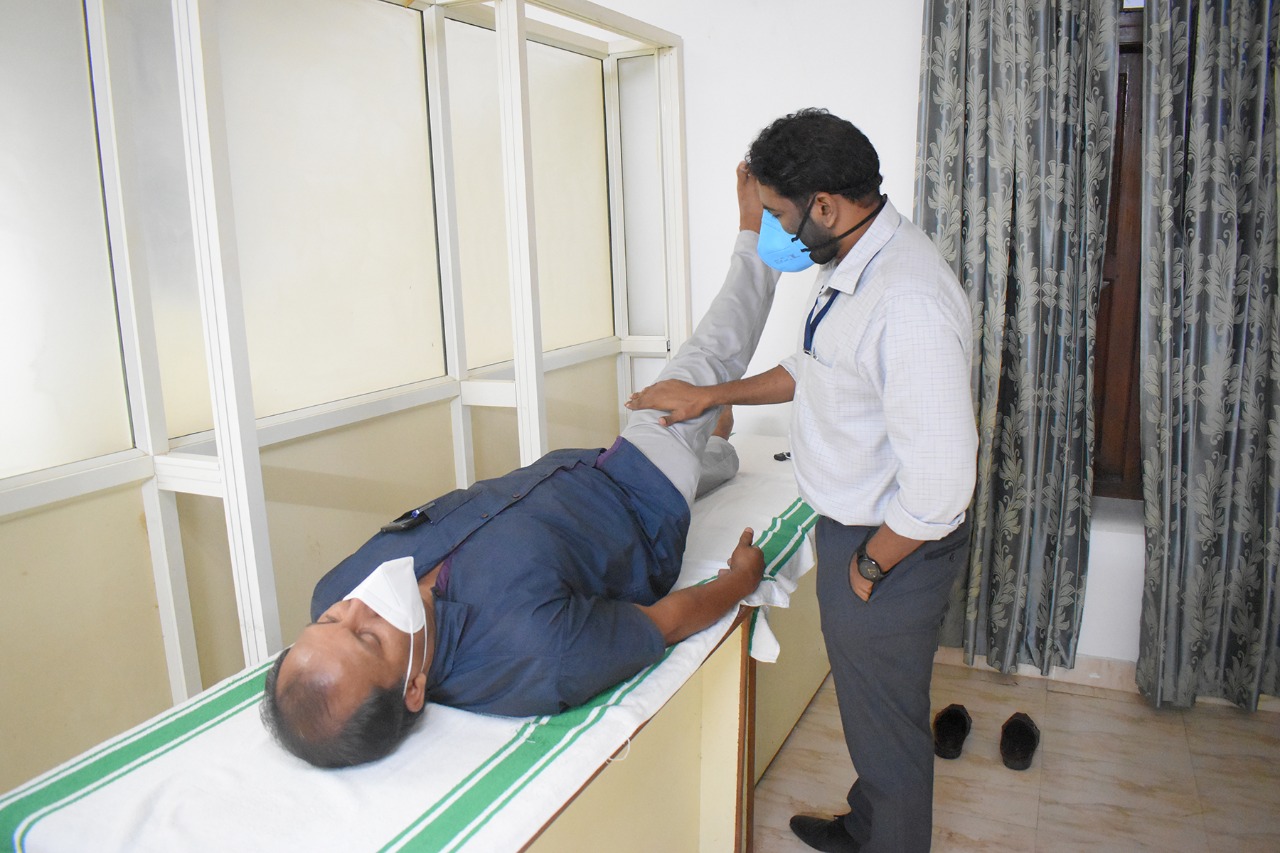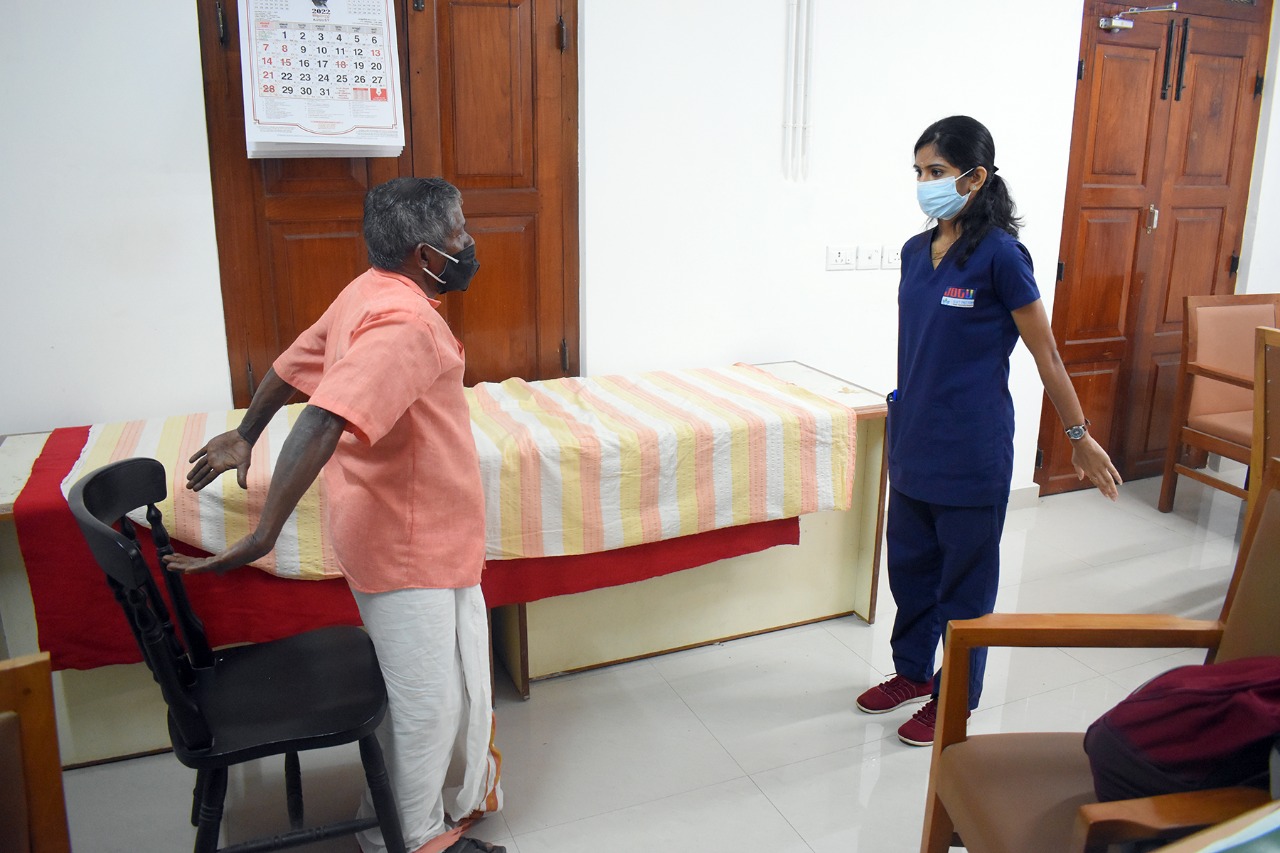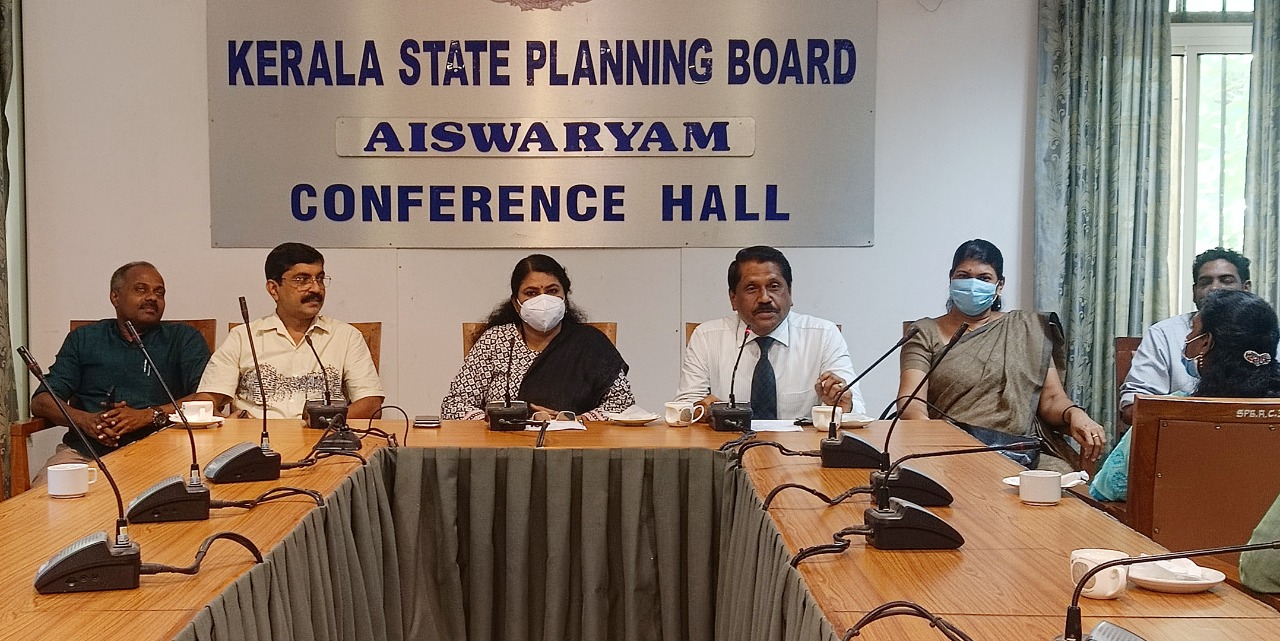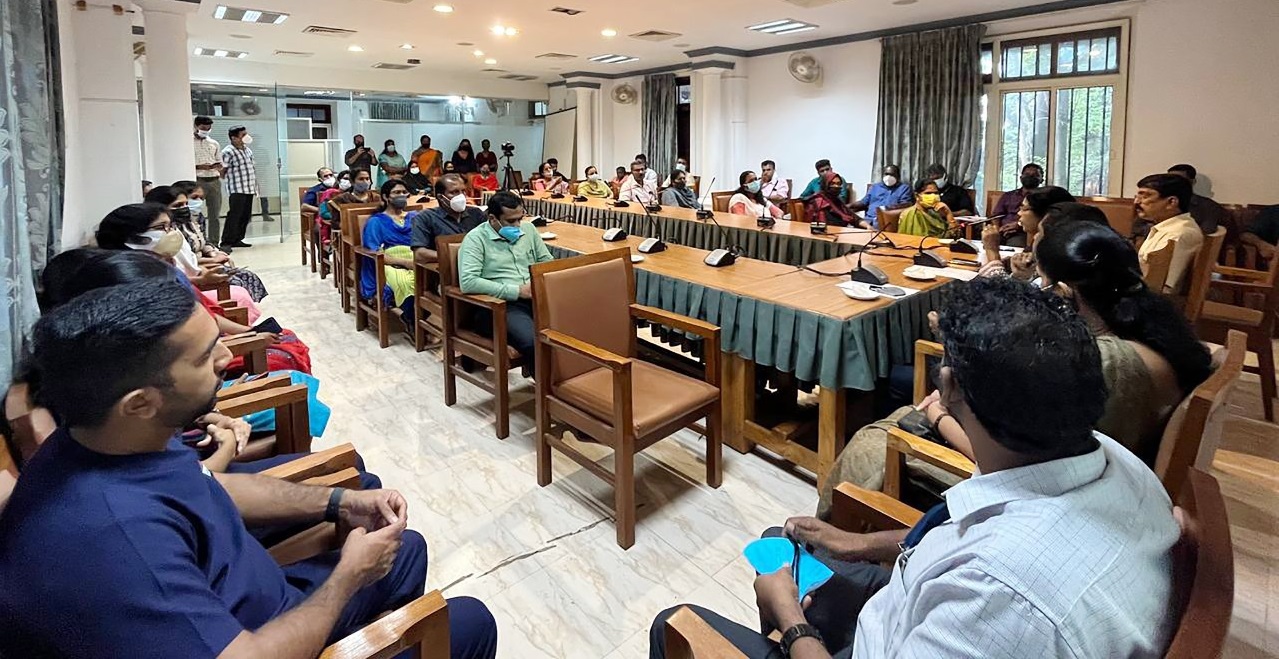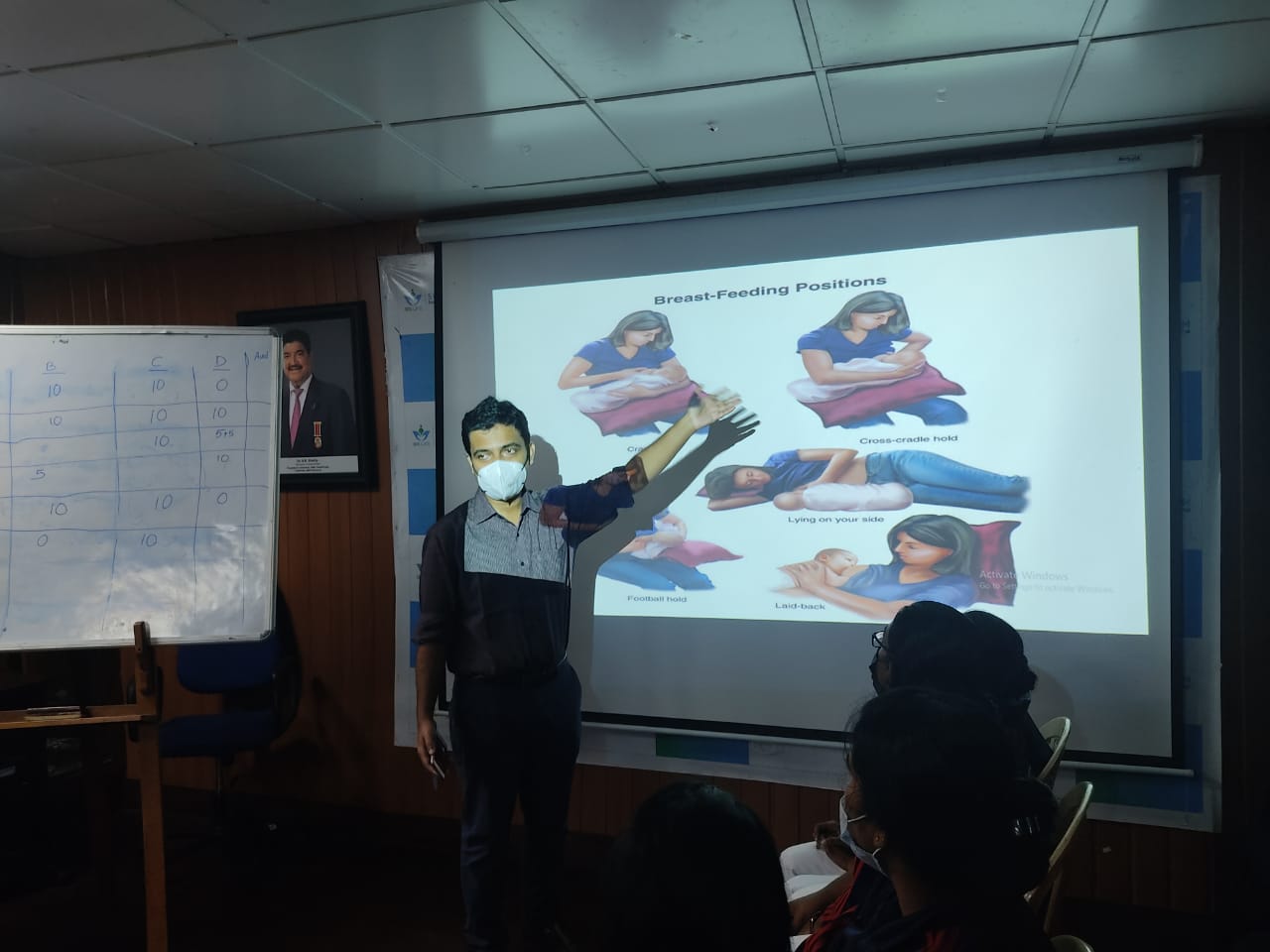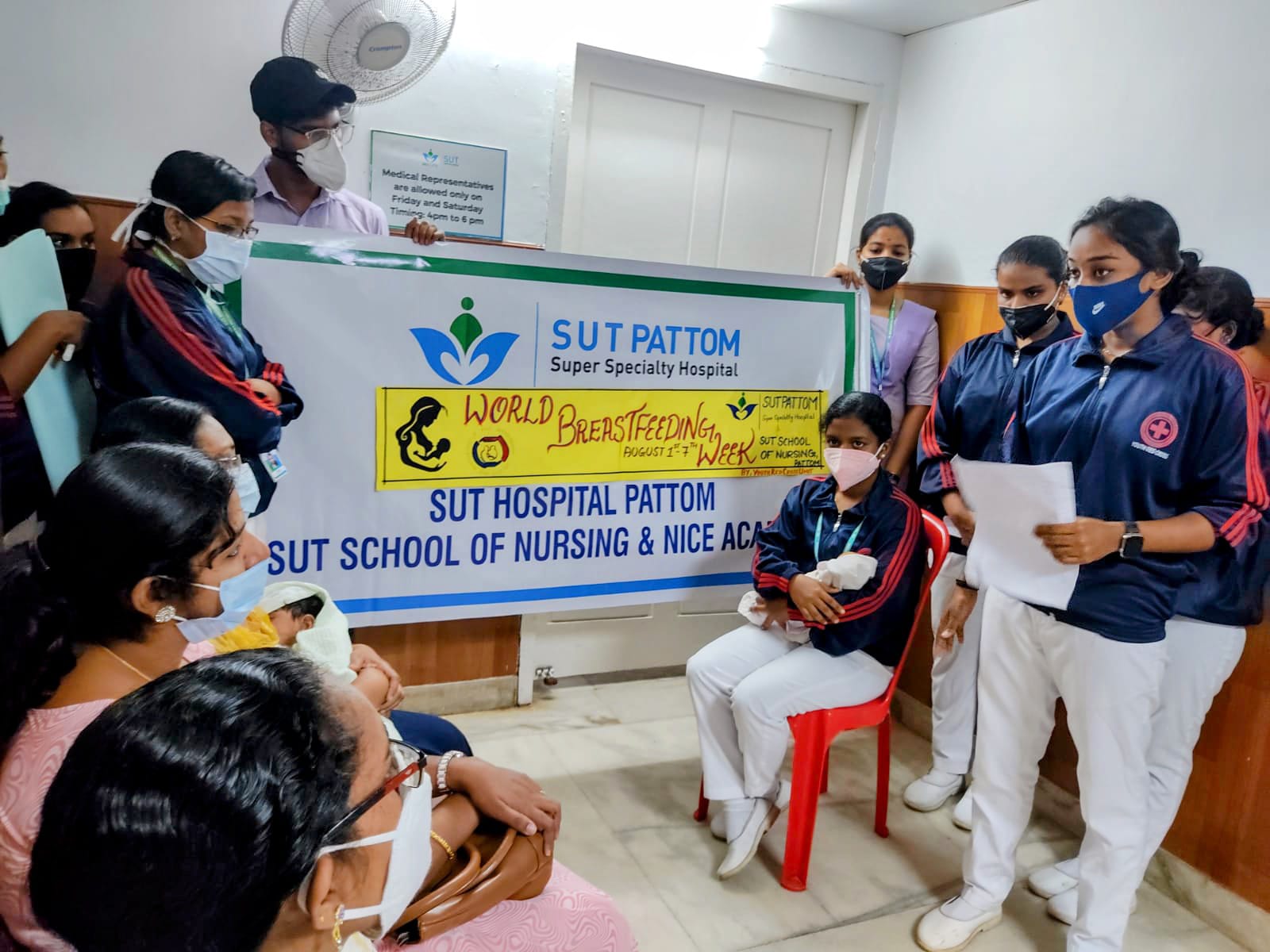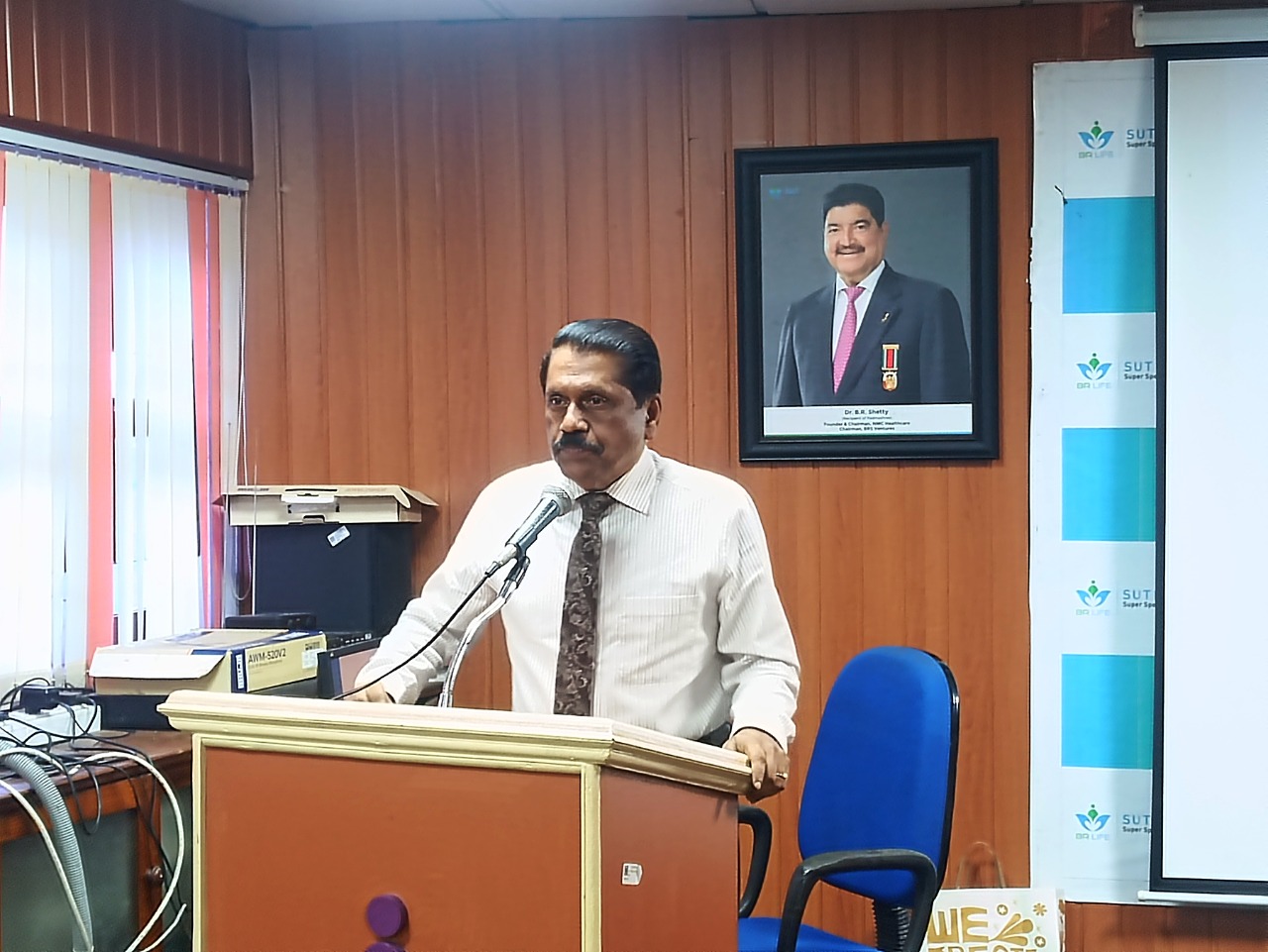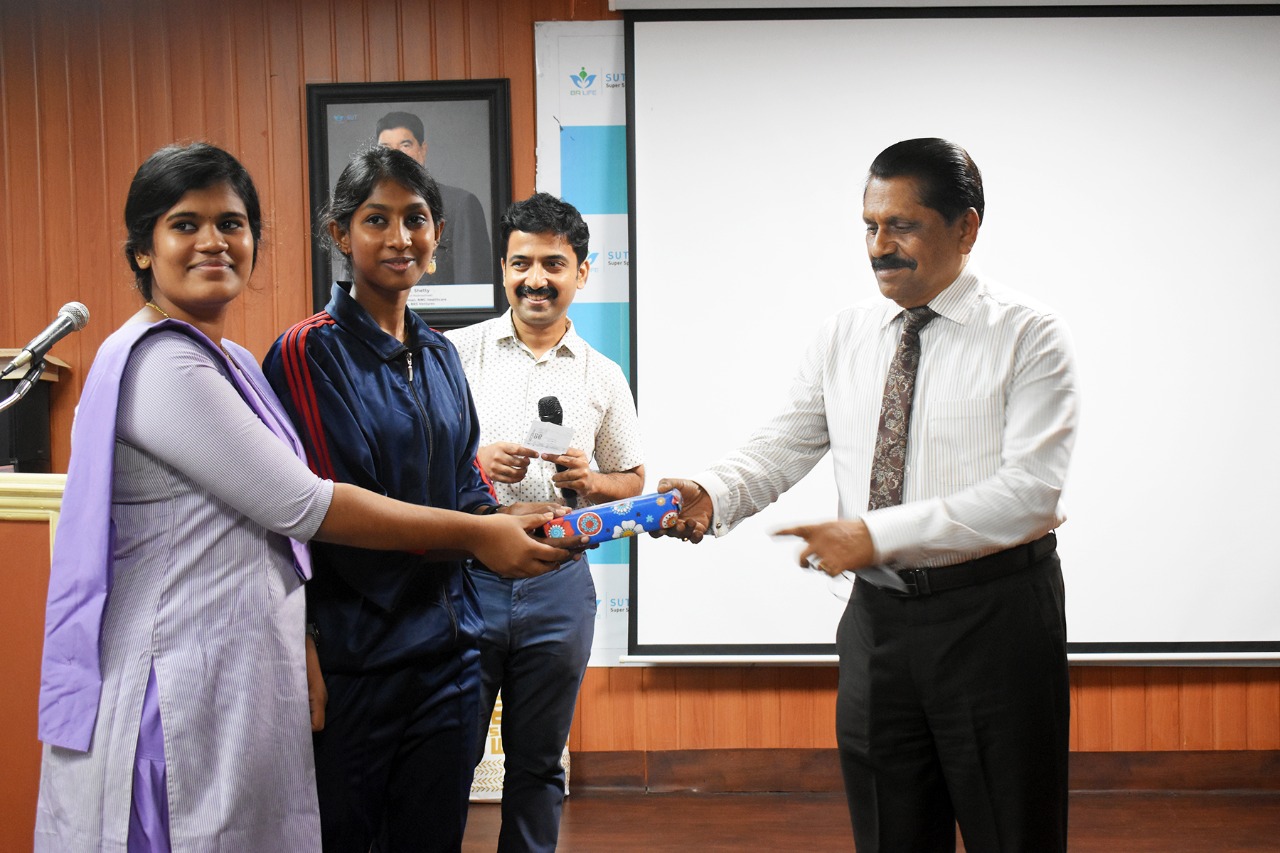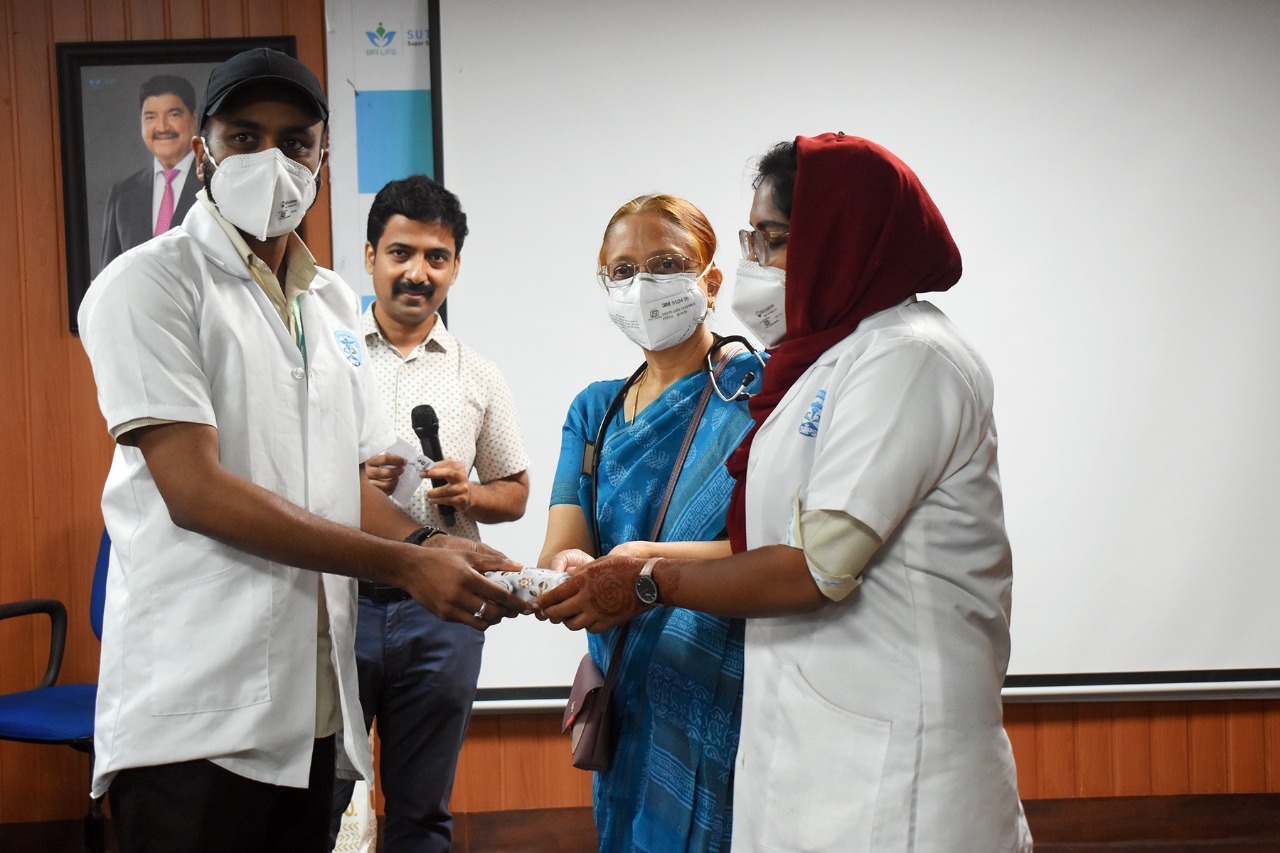 Oath Taking ceremony of 25th Batch of GNM course at Pattom SUT School of Nursing
Thiruvananthapuram: SUT School of Nursing held the Lamp Lighting Ceremony for the 25th batch of GNM Students at SUT Nursing School. The function presided over by Chief Administrative Officer (CAO) of SUT hospital, Colonel Rajeev Mannali , was inaugurated by Sobhana Ramakrishnan GNM Program Coordinator of Thiruvananthapuram Government Nursing College . The CAO assured the students that the management will provide all facilities to perform and achieve best results like in the case of the previous batches. Anuradha Homin principal of Nursing School administered the oath taking for the students. Medical Superintendent Dr Anoop Chandran Poduval, Deputy Medical Superintendent Dr Mrinal S. Pillai, C. L. O. Radhakrishnan Nair, Nursing Superintendent Rachelamma Jacob and Administrative Officer of Nursing School T. Rajeev felicitated the students.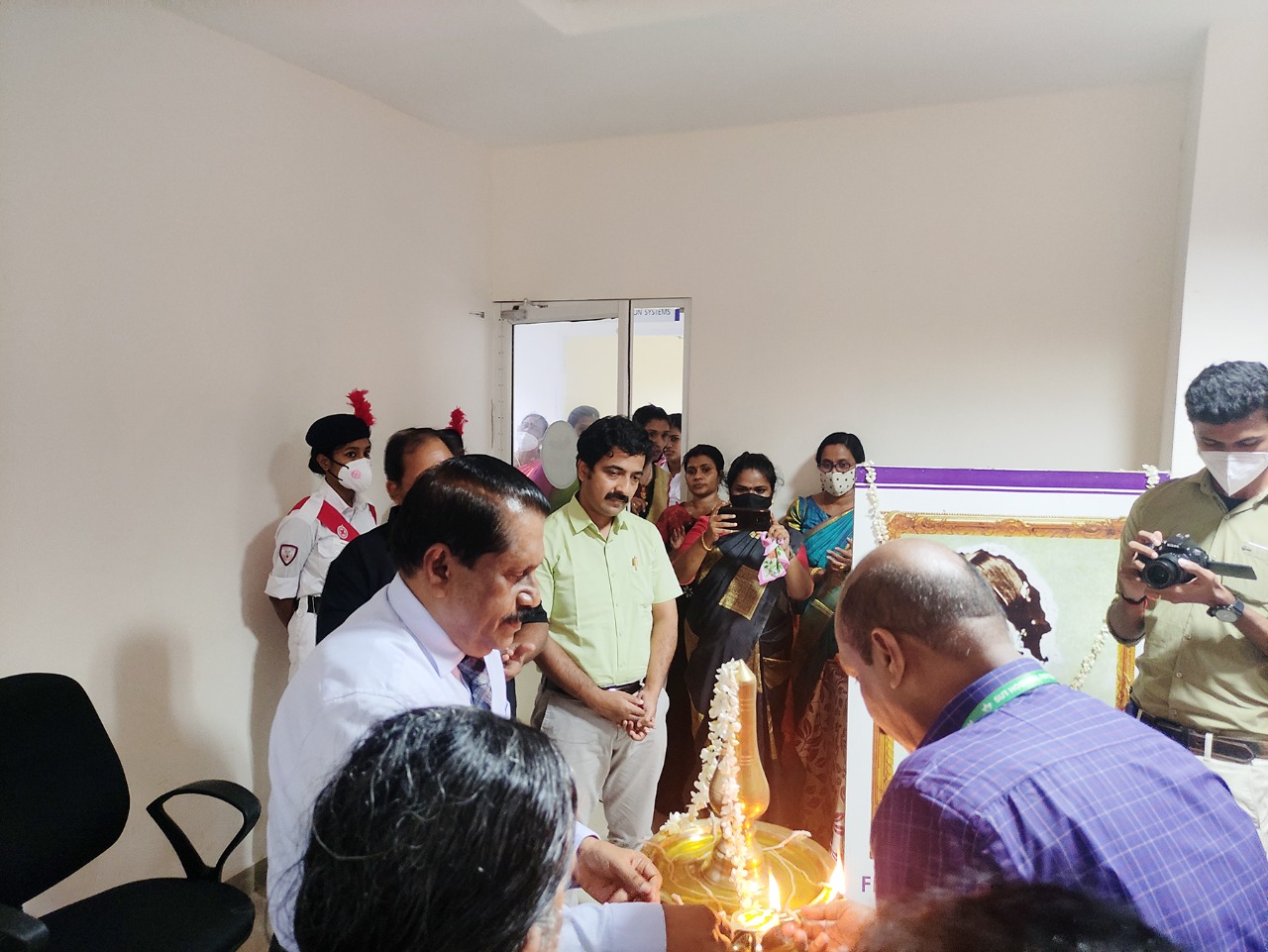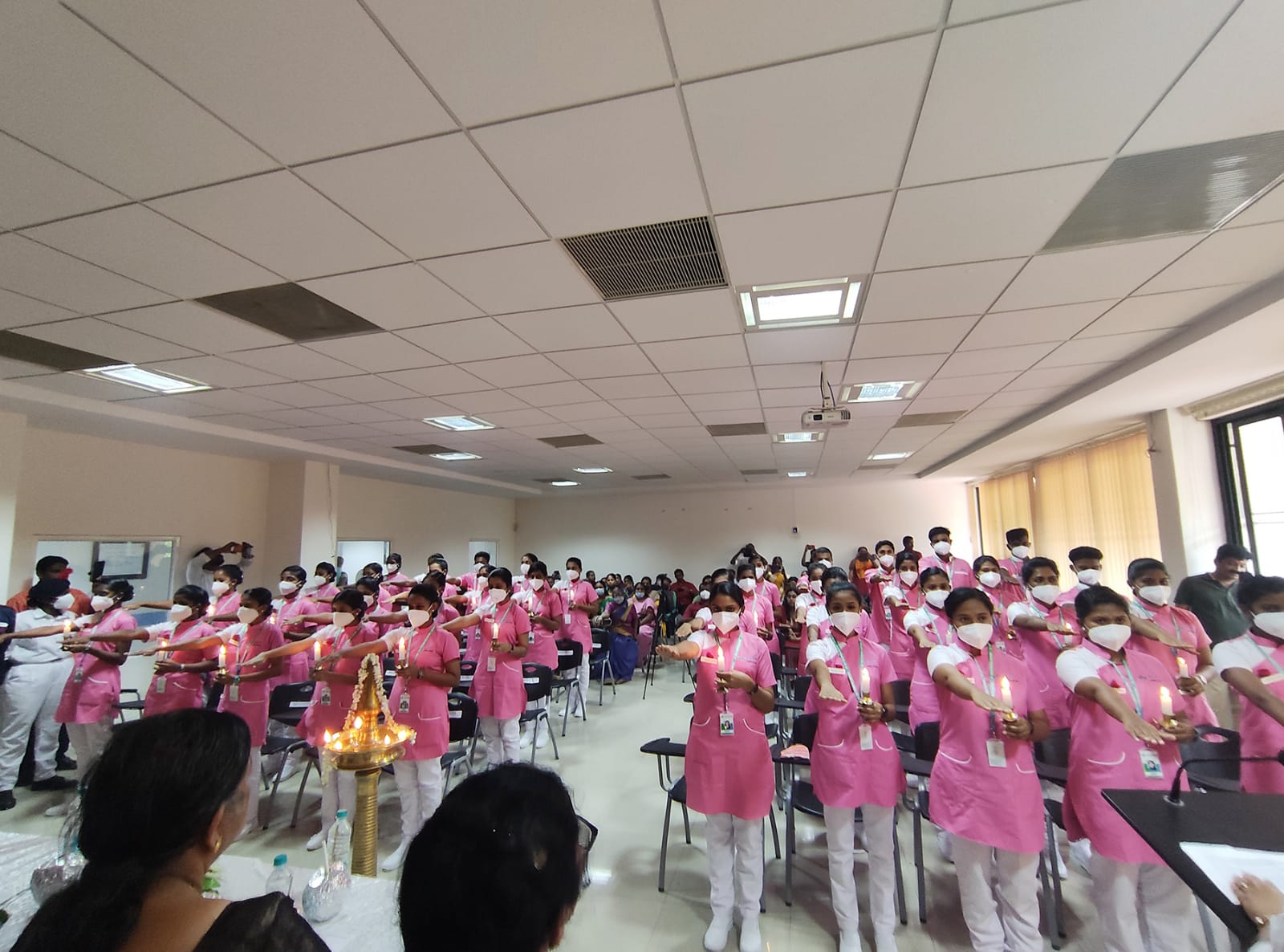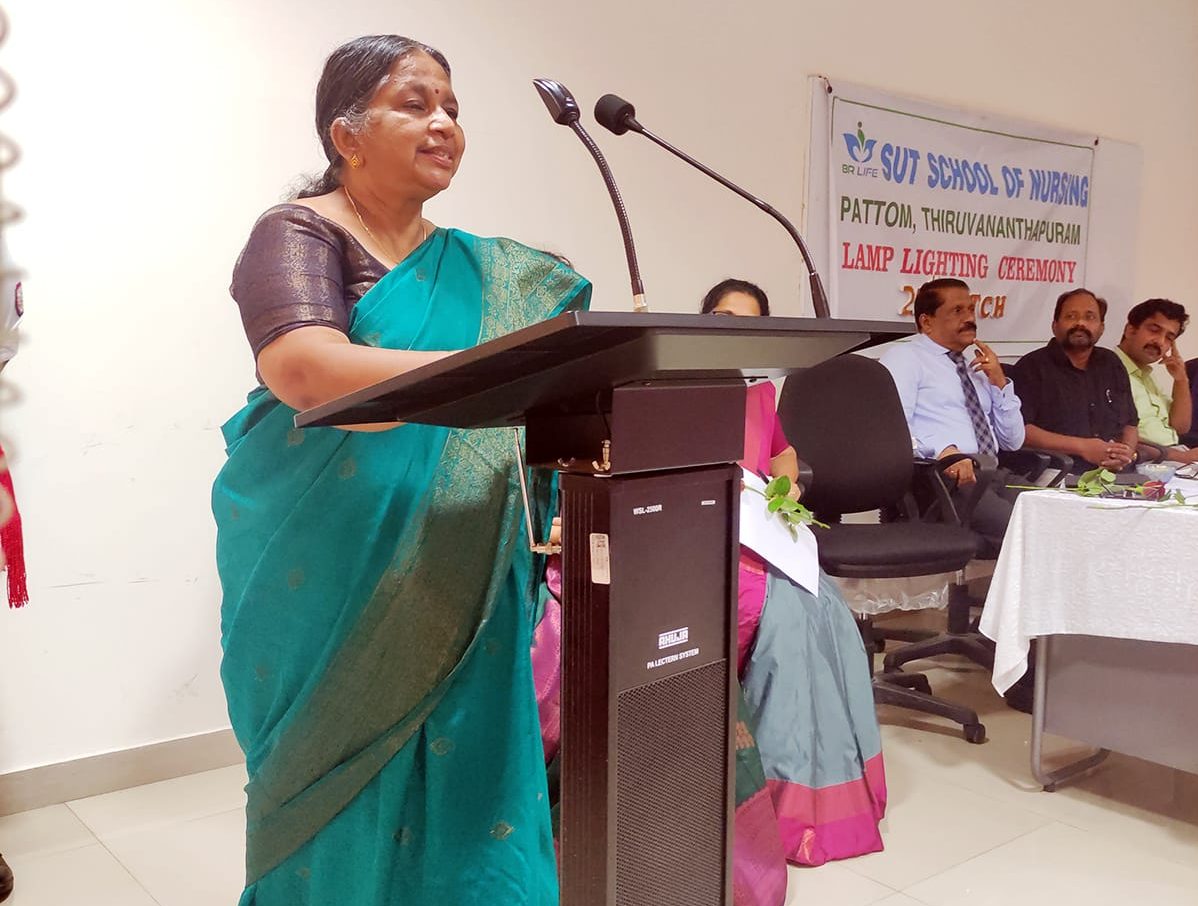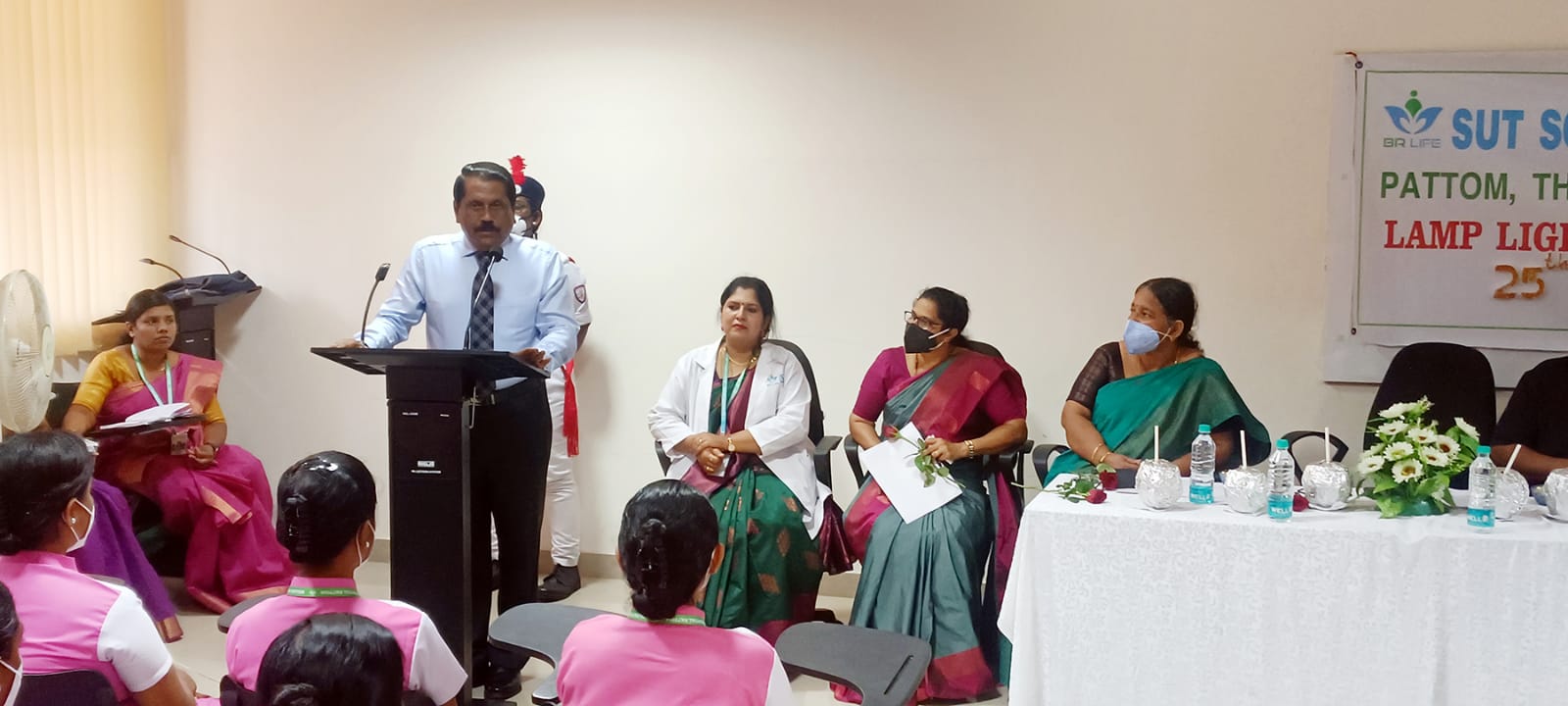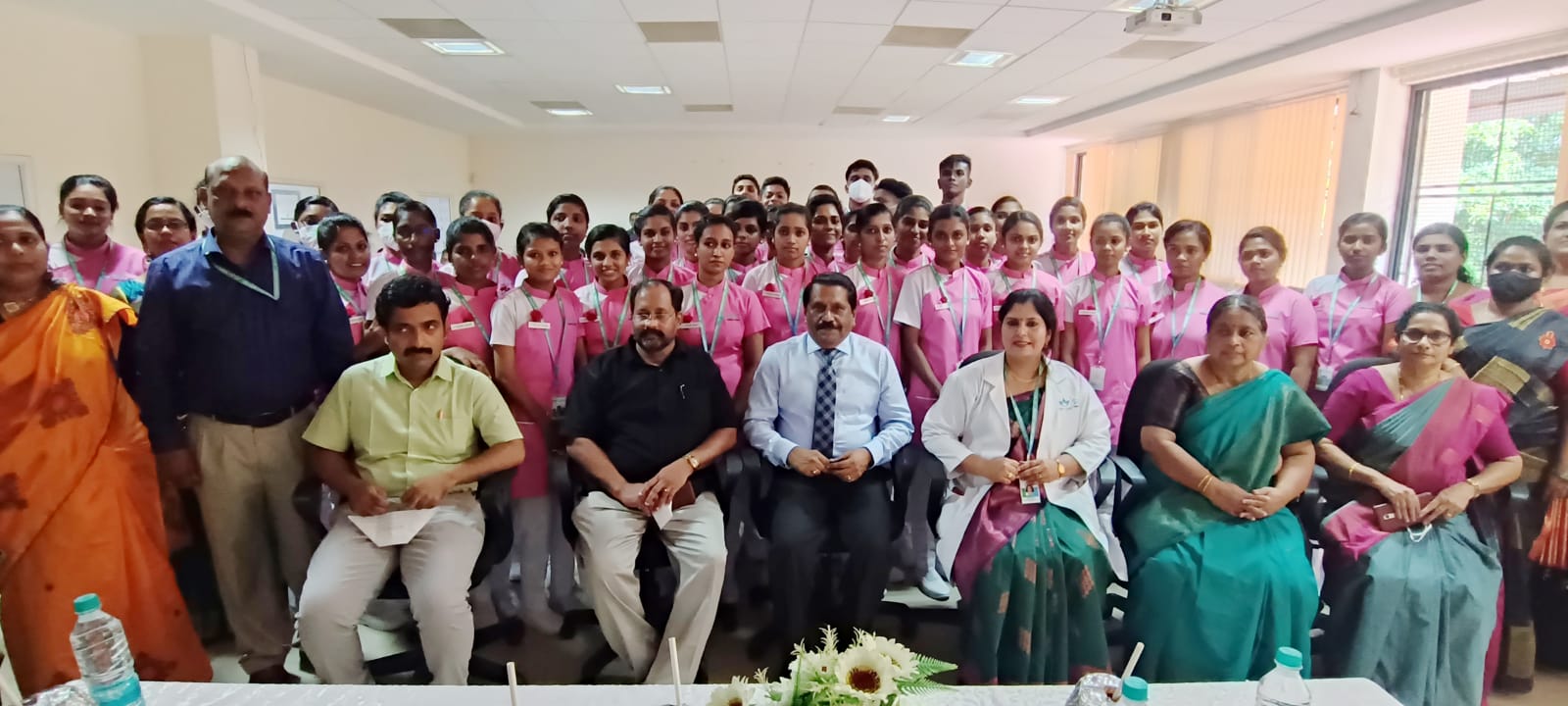 CME At Varkala, July 1st 2022
Dr. Unnikrishnan, Dr. Amritha Rao and Dr. Anand Raja (Jogo)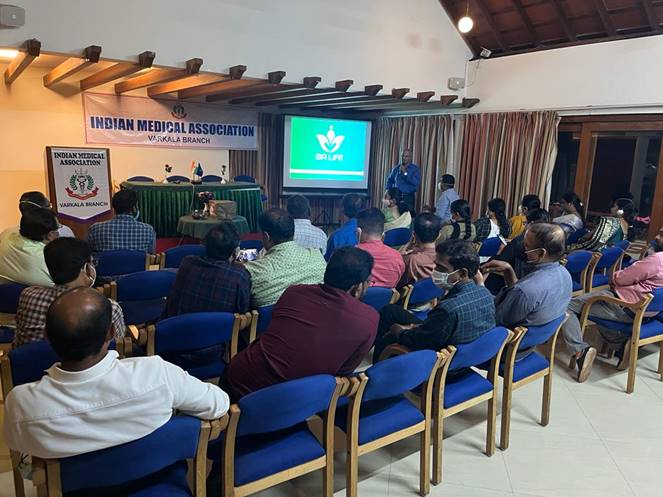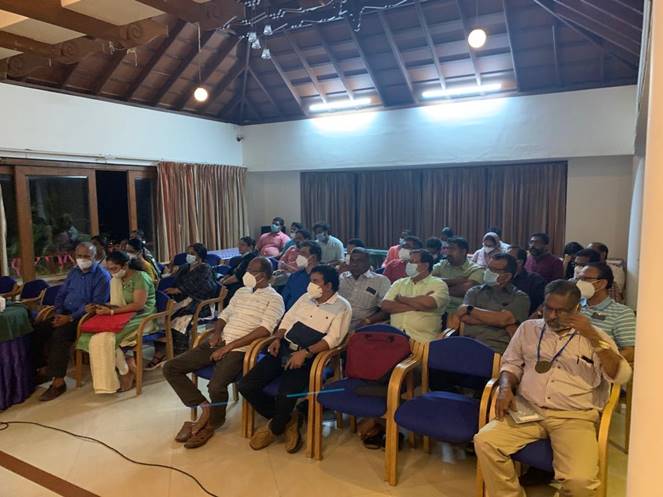 OBG Medical Camp At SBI Poojappura; July 1st 2022
Dr. Lekshmi Ammal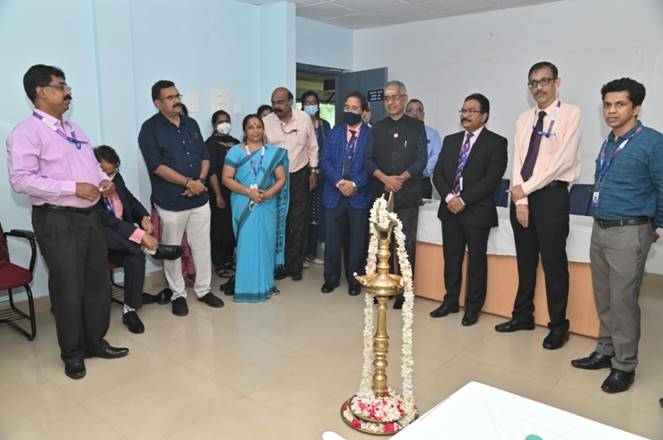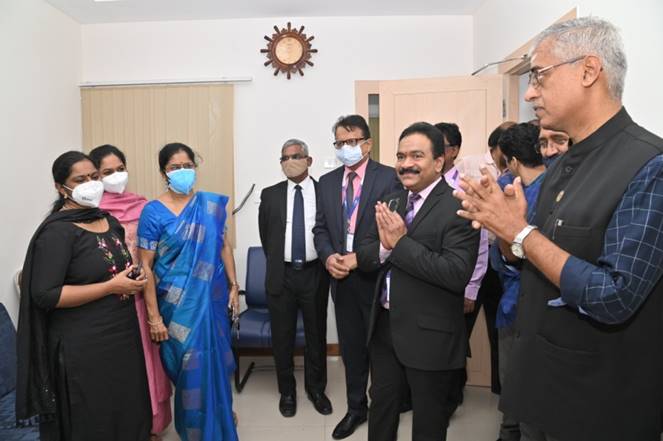 Trauma Care Training Certificate And Poster Distribution, June 14th 2022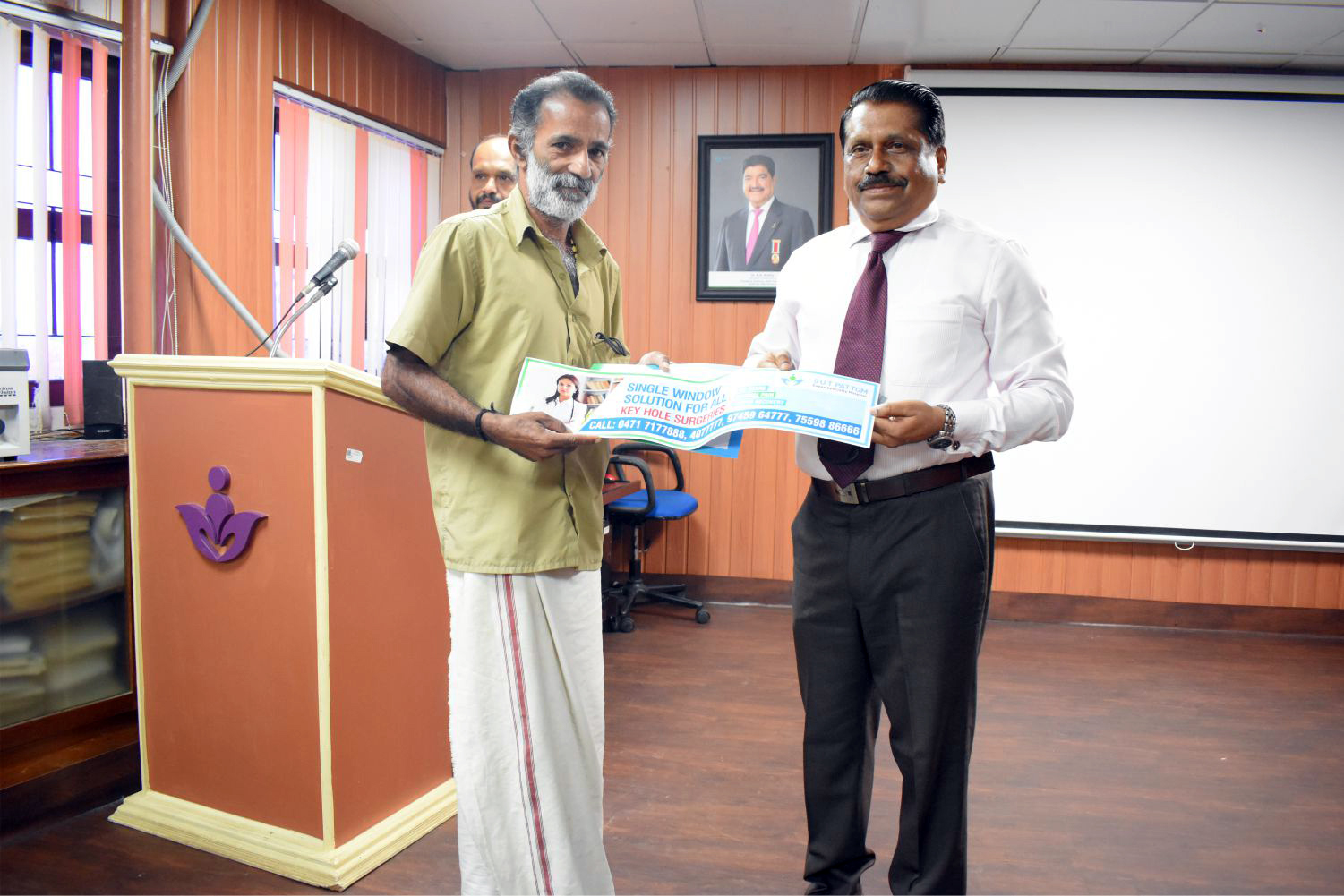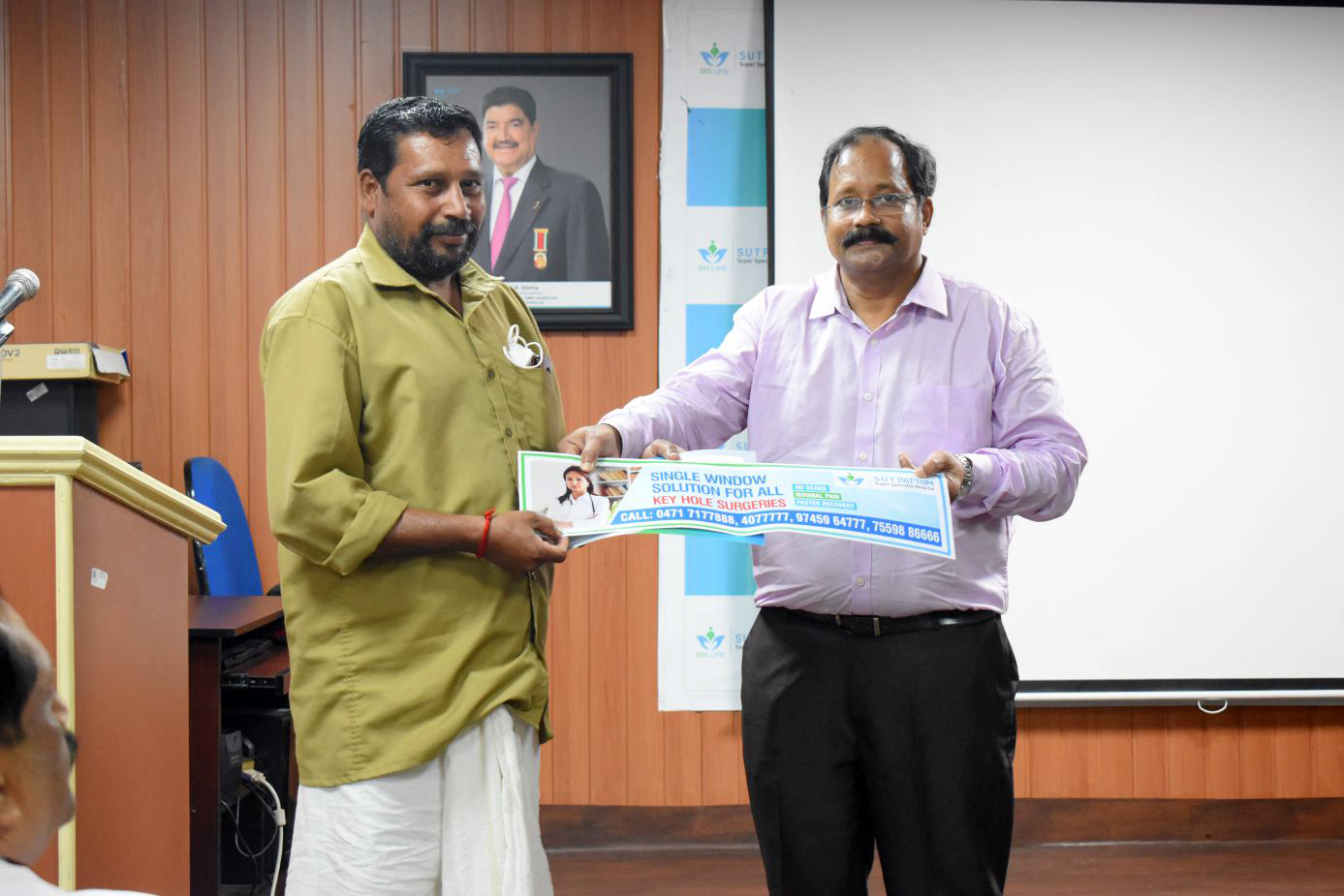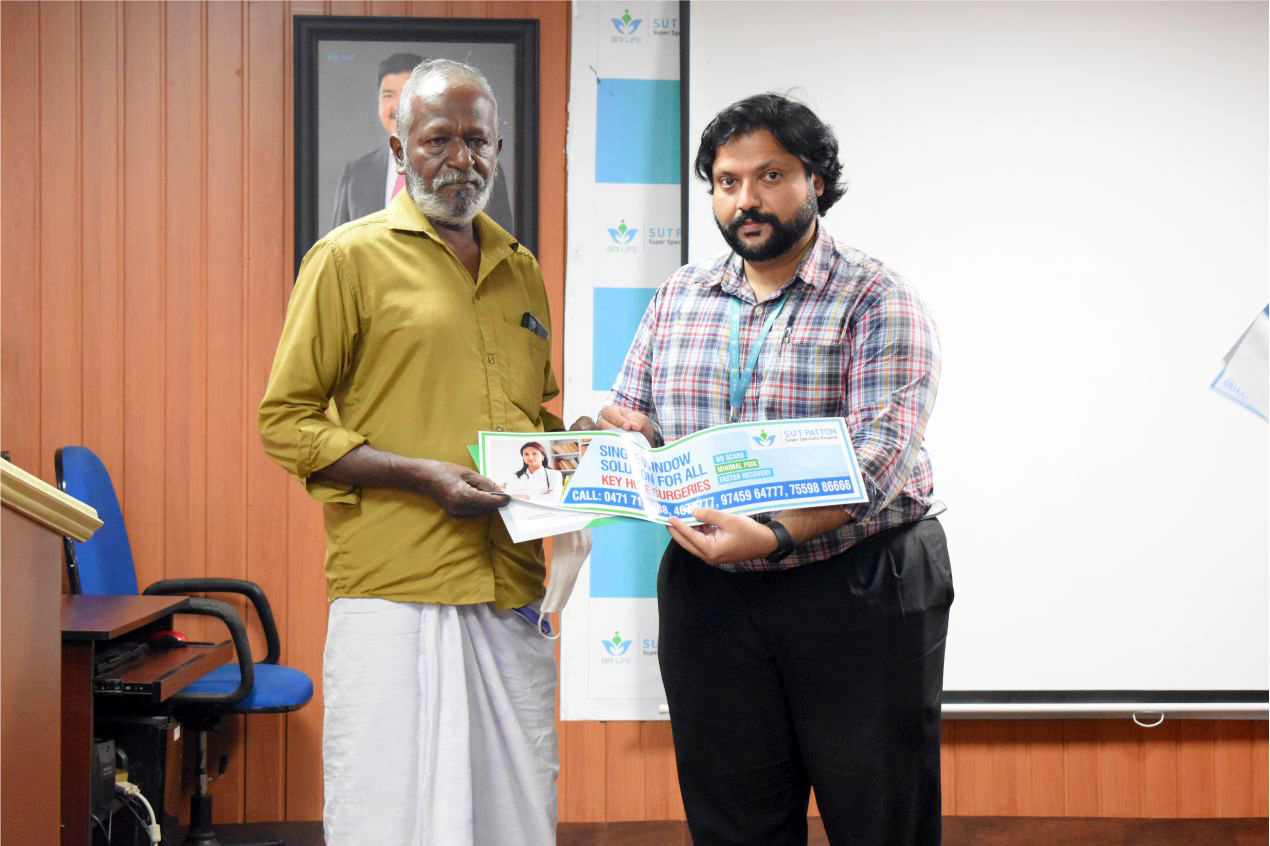 Blood Donation Day June 14, 2022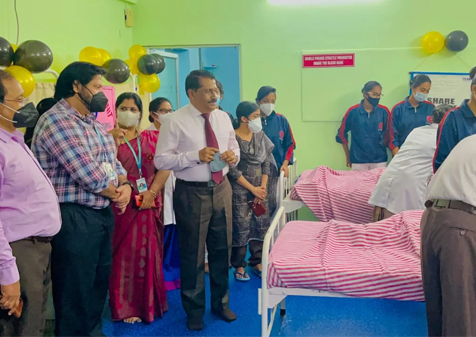 Pulmonology Medical Camp At Sreekaryam, 12th June 2022
Dr. Sofia, Dr. Aswathy and Dr. AnnMary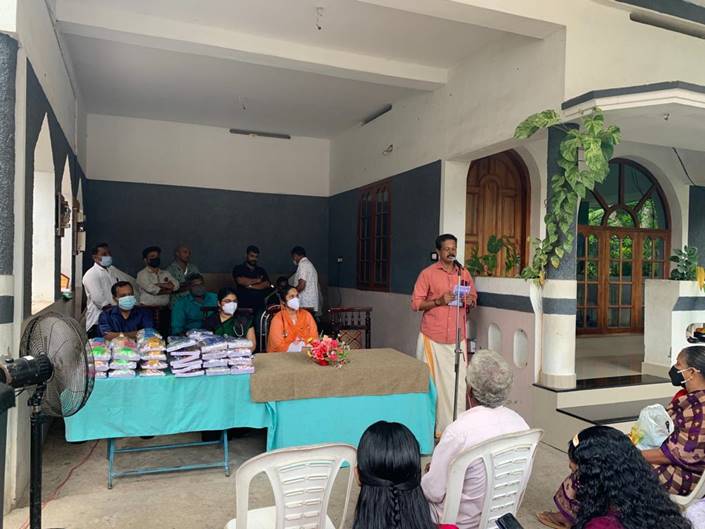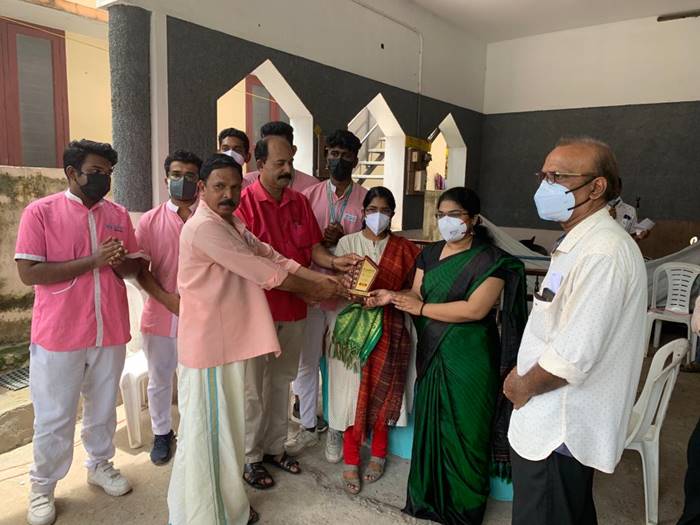 Trauma Care Training 29th May 2022
Dr. Haneef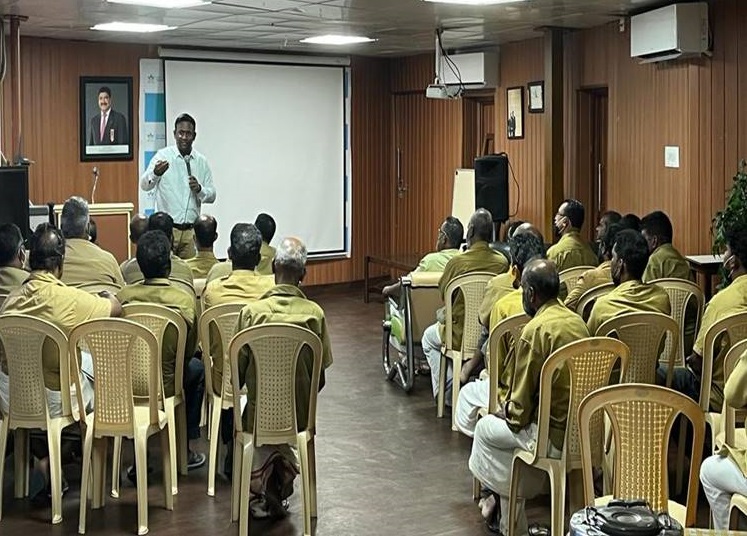 Participation at Cahocon International Meet at Cochin On April 3, 2022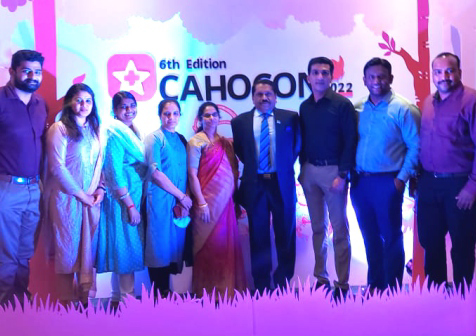 TB Day Pulmonology Camp On March 24, 2022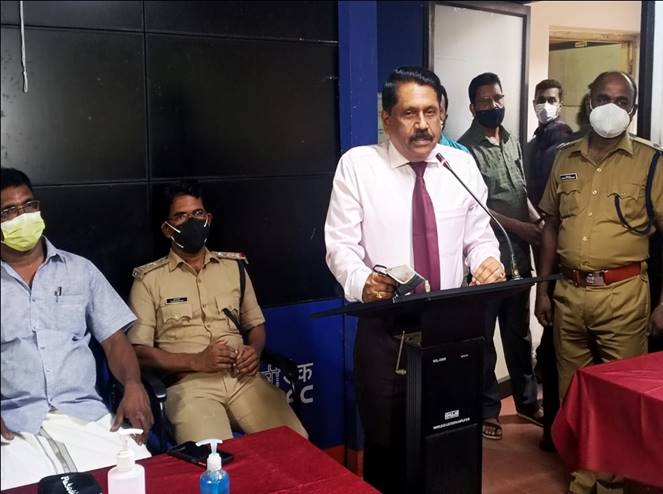 Pulmonology Camp At Police Cantonment; 22nd March 2022
Dr. Sofia, Dr. Aswathy and Dr. AnnMary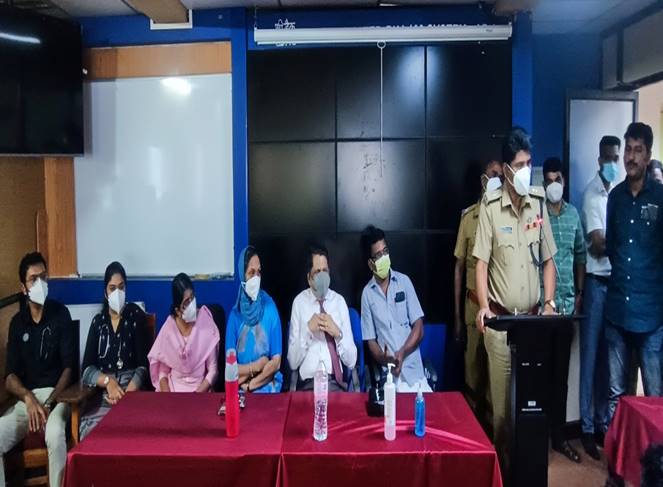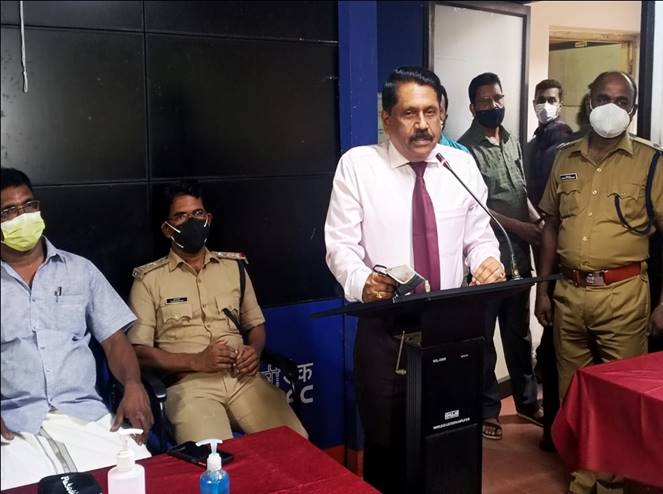 CME At Nagarcoil 20th March 2022
Cardiac Surgery : Dr. Shanthala Prabhu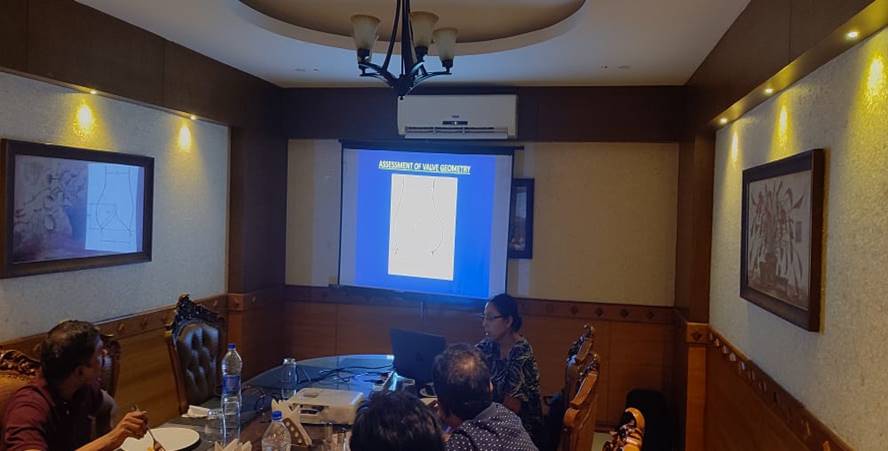 Red Cross Blood Donation On February 28, 2022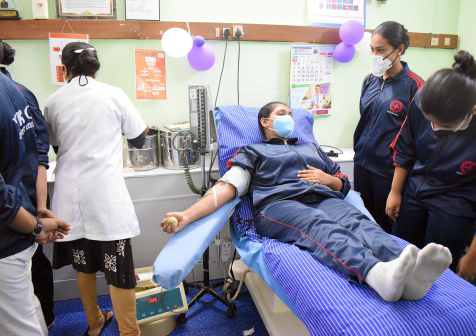 Red Cross Camp In Tribal Areas On February 25, 2022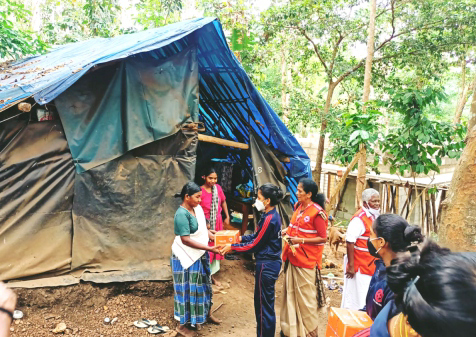 Republic Day Celebrations At SUT Hospital On January 26, 2022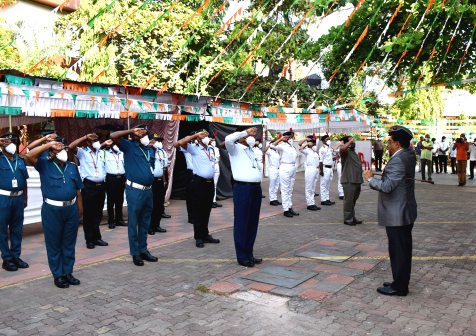 Inauguration Of Youth Red Cross Programme At SUT School Of Nursing On January 12, 2022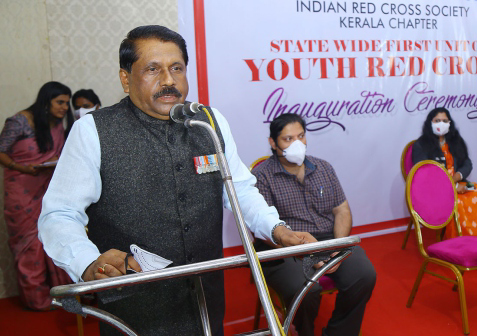 Nurses Training Conducted On January 10, 2022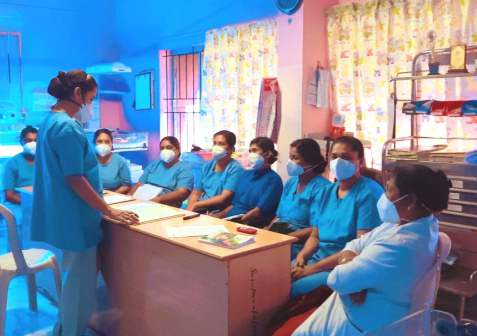 Inauguration Of SUT Institute Of Paramedical Sciences (SIPS) On January 6, 2022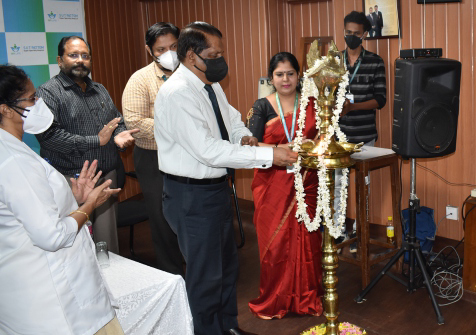 Town Hall Meeting On January 1, 2022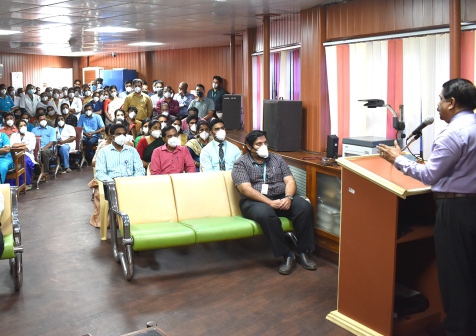 COVID Warrior's - A New Initiative of SUT and NSDC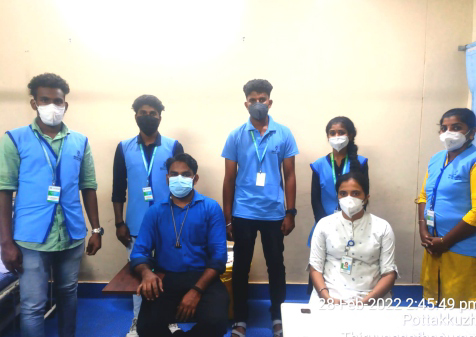 Team Behind Mother & Baby Friendly Hospital Accreditation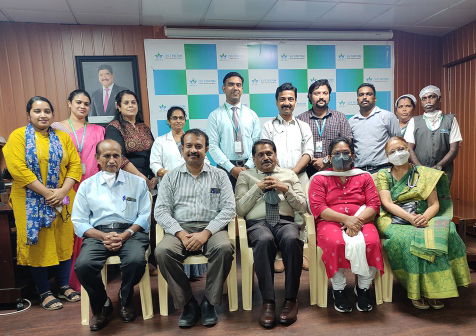 Diabetes-Prevention Detection & Treatment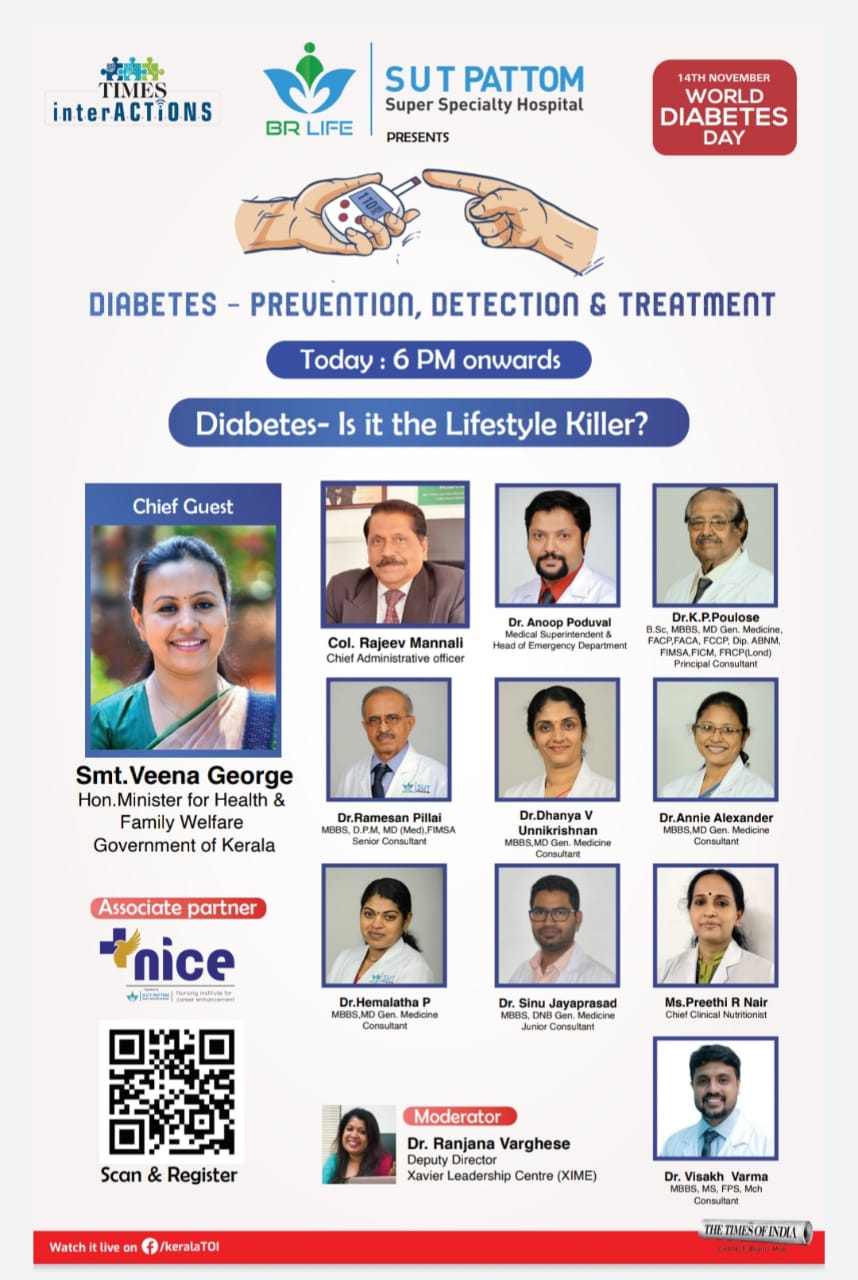 Heart Talks September 29, 2021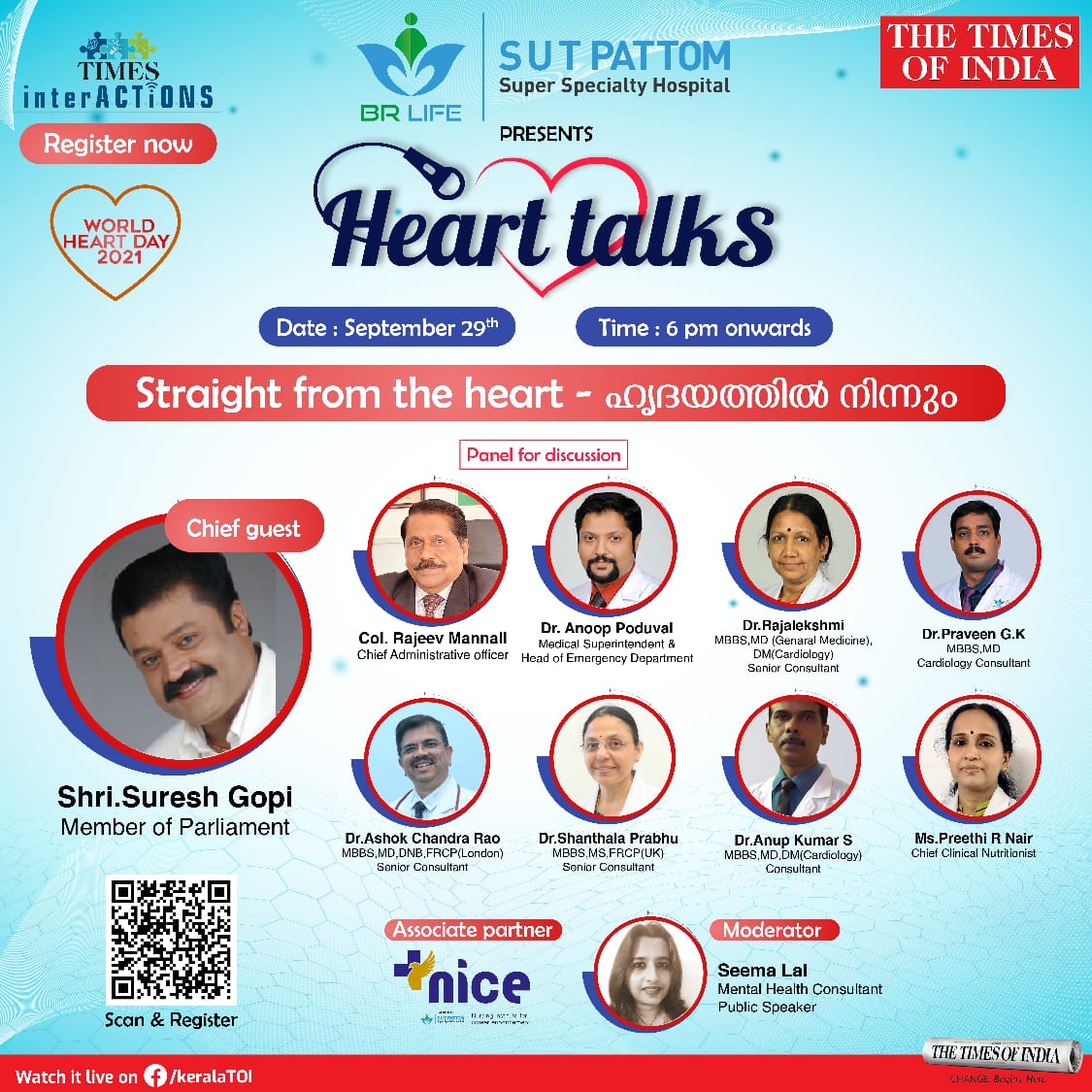 World Heart Day Walkathon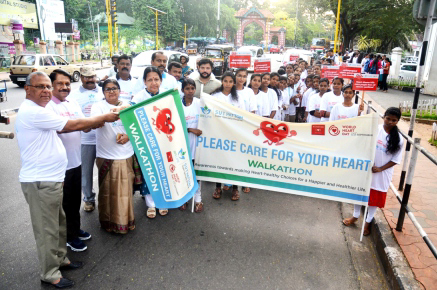 Don't Rush - Doctors Dance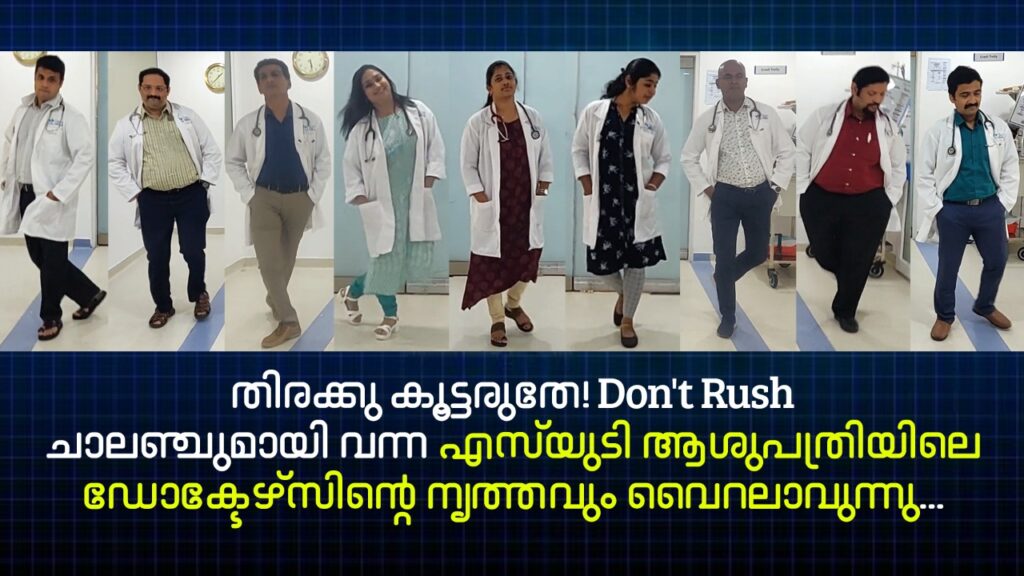 Antibiotic Awareness Week Inauguration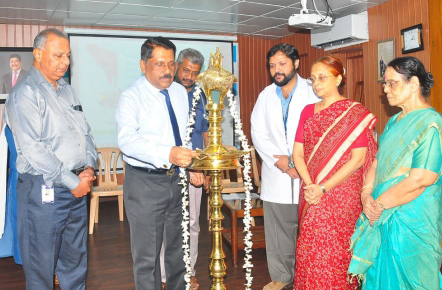 Breast Feeding Week (1 to 7 August, 2020) Inauguration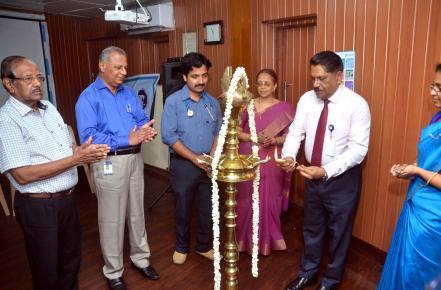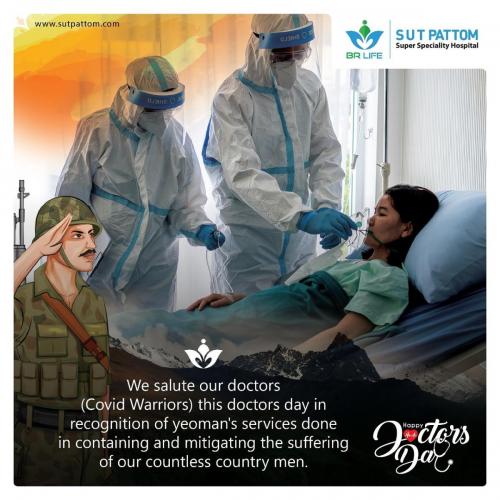 World Environment Day Celebrations June 5, 2020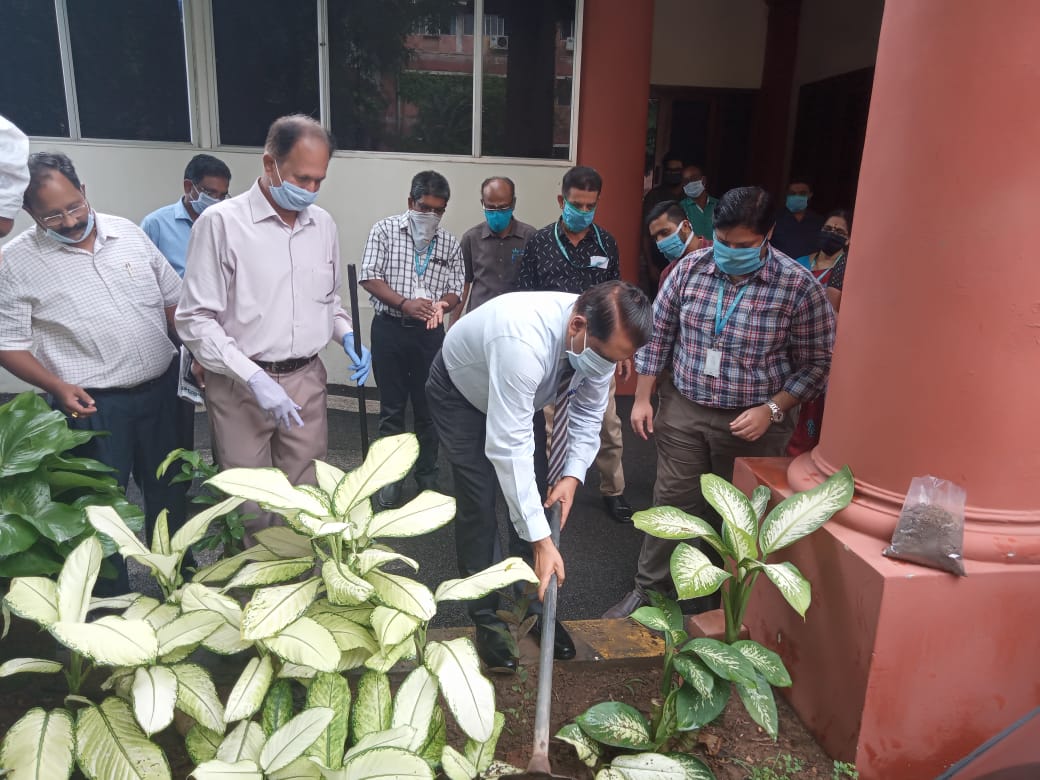 International Nurses Day Inauguration On May 12, 2020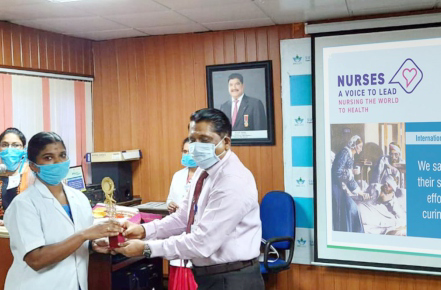 Hand Hygiene Day May 5, 2020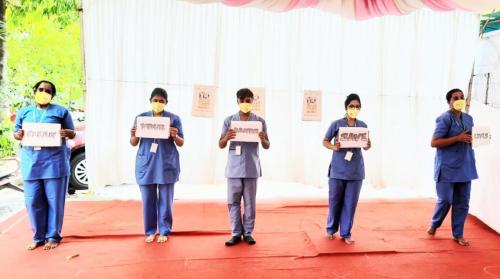 Malaria Day April 25, 2020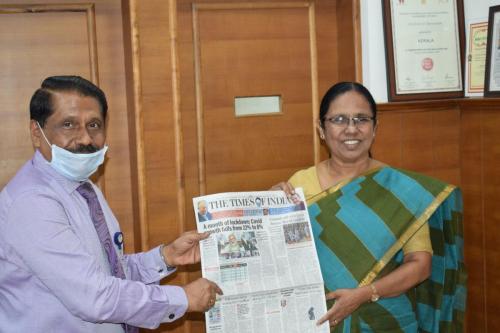 Inauguration of PG Course ( DNB) in Gynaecology department 2020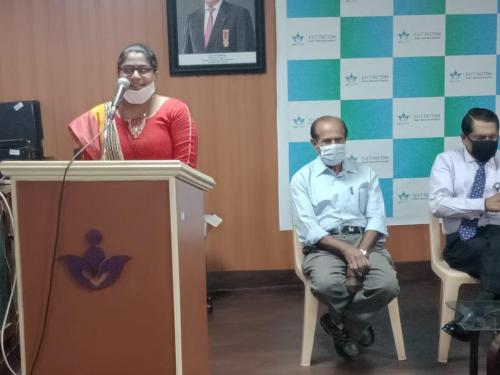 Inauguration Of New Ultra Sound Machine 2020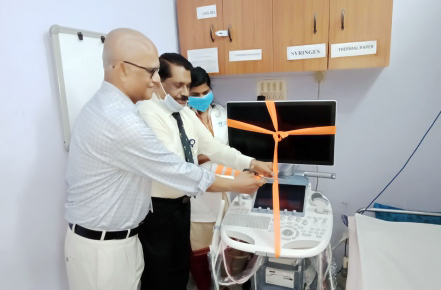 SUT School of Nursing celebrates 23rd Annual day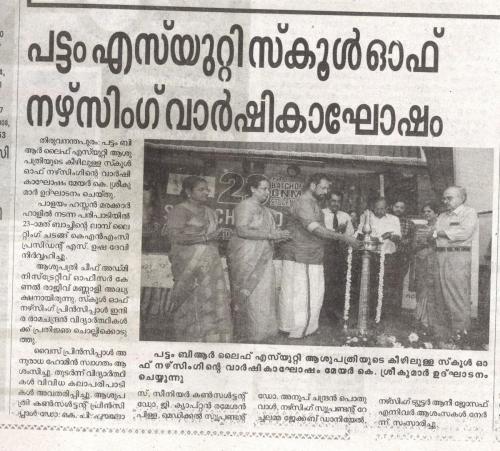 SUT Hospital Pattom Celebrated New Year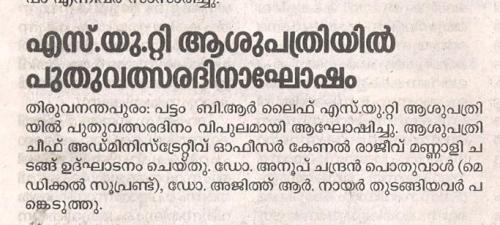 REMOVED FROM WOMAN'S NASAL CAVITY AFTER 20 YEARS