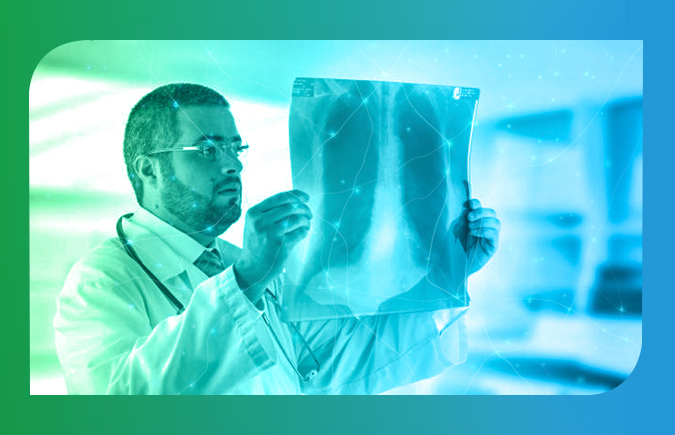 Pulmonology
Pulmonology is a broad speciality that deals with diseases of the lung, pleura, mediastinum, upper airways and allergies. Here, at SUT Pattom, we have a dedicated team who undertakes the early detection, diagnosis and prevention of respiratory illnesses in children, adolescents and adults on OPD as well as emergency basis.
Our department has a close association with critical care department and is involved in the care of patients on invasive and non invasive ventilation.
The respiratory team is well-trained in managing patients with respiratory emergencies like acute asthma, acute exacerbation of COPD, pneumothorax, hemoptysis and ARDS as well as state- of-the-art treatment for common respiratory illnesses.The department renders facilities for investigation and management of all sorts of infective and non-infective pulmonary diseases. Revised National Tuberculosis Programme (RNTCP) medications are provided at our hospital through the TB officer, Trivandrum medical college.
Features of our department:
Asthma Clinic
COPD and Smoking cessation clinic
Allergy and immunotherapy clinic
Sleep lab
Pulmonary rehabilitation training
Bronchoscopy and Medical thoracoscopy
Interstitial lung disease/ Occupational lung disease evaluation and treatment
Lung cancer screening programme
Innovative surgical treatment for Emphysema
Procedures done:
Spirometry (PFT)
Six minutes walk test (6 MWT)
ABG
Allergen sensitivity tests – Food, General Allergy, Drug allergy.
Immunotherapy- Sublingual and subcutaneous [ Omalizumab/ Mepolizumab]
Bronchial artery embolisation for Hemoptysis.
Polysomnography (Sleep study) and PAP titration.
Pulmonary rehabilitation for COPD and ILD patients.
Multidetector CT scan (MD CT).
Low Dose CT thorax for lung cancer screening.
USG thorax.
Pulmonary angiogram.
Intercostal tube drainage, pigtail drainage, indwelling pleural catheter insertion.
Bronchoscopy- Bronchoalveolar lavage, biopsy and needle aspiration biopsy.
Lung biopsy- Bronchoscopic and CT guided.
Pleural aspiration and biopsy.
Fine needle aspiration biopsy (FNAB).
Pleurodesis- Talc, Betadine, Tetracycline, Bleomycin.
Post Covid Clinic: Pulmonology Department
Timing: Monday, Wednesday & Friday
3PM TO 6PM
Evaluation of
Shortness of Breath
Post Covid Cough
Post Covid Fatigue
Loss of Sleep
Any other Symptoms related to Covid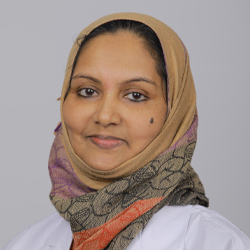 Dr Sofia Salim Malik
Pulmonology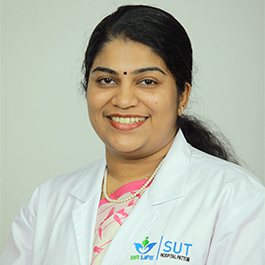 Dr. Aswathy Thazhakottuvalappil
Pulmonology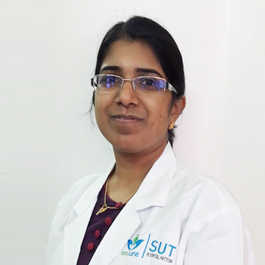 Dr. Ann Mary Jacob
Pulmonology