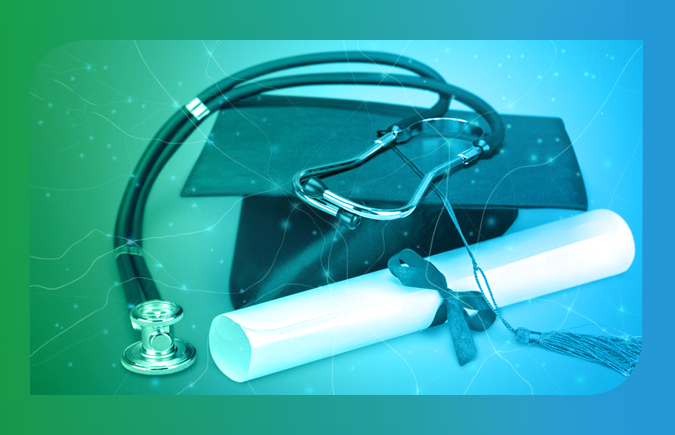 NICE(Nursing Institute for Career Enhancement)
NICE Academy, a KASE (Kerala Academy for Skills Excellence, a Kerala Government Undertaking) initiative sets a stellar example for all nursing academies. It stands as a proud hostage to many nursing aspirants who have been embellished with the deep desire to be the solace to the ailing and the inflicted.
We promise complete professional training for future nurses. NICE Academy, a sister concern of SUT Hospital is a prestigious institute where medically inclined students can surge their passion and be the medical practitioner they always wished for!
This institute came into existence on 2nd July 2015 at KINFRA International Apparel Park in Trivandrum. It is a Public Private Relationship model between Kerala Academy for Skill Excellence and BR Life. We are honoured with the title 'The Centre of Excellence in Nursing' which is a first of its kind.
Nice Academy set its sights on one goal that is the complete recruitment of the students and gives assurance that no student will fall out of the line. Our recruitment process is the most sought out task and we keep it transparent. It is a task that is regarded as the top priority in addition to the handover of optimal training that can be mustered to be the complete professional.
NICE Academy does its recruitment through NORKA and ODPEC. It has maintained a tie up with NORKA which is having a successful outgoing and has initiated the recruitment for Dubai and other gulf countries. The NORKA recruitment is a successful venture which promises opportunities for almost 50 candidates.
NICE Academy retains successful tie-up with ODEPC (Overseas Development and Employment Promotions Consultants, A Govt.of Kerala undertaking) which is a renowned unit for accomplishing the dreams of skilful nurses to work abroad. ODEPC joins its steadfast hands with us for the realization of our nurse recruitment project.
Overseas Development and Employment Promotions Consultants and NICE Academy work eventfully in recruiting their students to The UK, Dubai and other Gulf countries. An organized OET training and placement is provided to the students for enhancing their professional capacity and maintain a bright profile.
NICE has been achieving golden goals since its inception and has traversed miles to achieve the dream goal. IELTS/OET Training creates incredible opportunities. It aids nurses who wish to work abroad or those who wish to advance their career by obtaining additional qualification from foreign universities.
NICE offers you the best training for preliminary exam and exam oriented coaching that is bound to reap heavy rewards. ACLS and BLS coaching along with IPC, Emergency and Critical nursing along with the Patient Safety are also two other areas where the students can benefit from. All these mentioned courses are given with the additional courses in Communication and Grooming Skills. HMIS soft skill is another special course which makes students able to prove their mettle. We are the perfect bridge between the fresher graduate and their dream job. We provide the Prometric, DOH and MOH. Extensive crash courses are also available. There are a number of short term certification programmes as well. The Fresher Nurse's Excellence programme is also available for getting the job opportunity in NABH Hospital . For those who are highly interested in the concept of holistic nursing, there are special certifications and titles that can be obtained after a thorough education on the subject. Certifications from the NICE Academy can spread the wings of your career and fly high!
NICE Academy is a perfect finishing school for the nurses. It takes a strong initiative to upgrade the proficiency of every nursing aspirant. We are your perfect charioteer in nursing career advancement and can incredibly be your trustworthy enrolment. The dedication that we put to bring the nurses before the placement board and make them perfect to avail their dream job and embrace proficiency is our mission!
| | | | |
| --- | --- | --- | --- |
| Advanced Nursing Excellence program (ANEP) | 120 days | BSc.N/GNM with 2 year clinical experience | GCC |
| Nursing (NEP) Excellence Program | 45 days | BSc.N/GNM with 2 year clinical experience candidates selected for GCC countries | GCC |
| Occupational English Test(OET) | 3 month/ 5 month (Duration determined by preliminary exam) | Min. BSc.N/GNM | European Countries |
| Fresher Nurse's excellence program-Basic | 45 days | Min. BSc.N/GNM | Across India |
| Home Health Aid | 90 days | Plus two and above | Across Kerala |