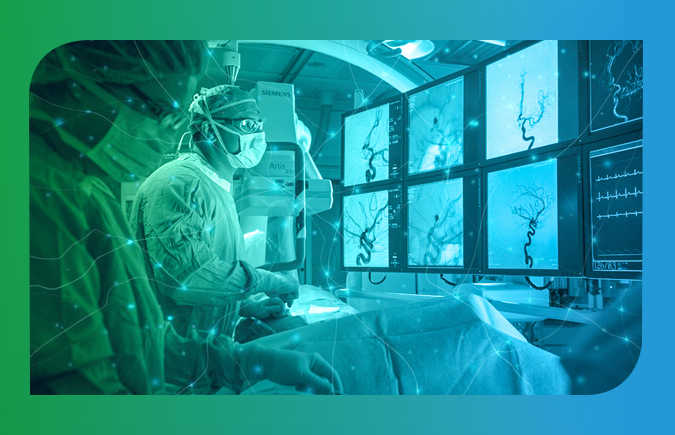 Neuro and Vascular Interventional Radiology
Interventional Radiology is a branch of medicine that performs minimally invasive procedures utilising image guidance for diagnosing and treating various diseases. These procedures are often carried out by an interventional radiologist who is trained and skilled in accessing various deep-seated internal structures and organs of the human body through pin-hole incisions, using various imaging modalities like X-ray, fluoroscopy, ultrasound scan, CT scan etc.
These are done either by directly placing small needles into the target area from skin or by reaching the target using small catheters and other sophisticated devices through tubular structures like blood vessels, biliary tract, urinary tract etc. These procedures are minimally invasive and will leave only a pinhole-size wound, which implies the patient may require only a short hospital stay and recovery time.
Diseases which are treated with the scope of interventional radiology are mostly related to blood vessels and can be accessed through them. These include diseases affecting blood vessels like aneurysms, AV malformations, thrombosis/block of blood vessels. These procedures are also utilised in controlling bleeding due to injury, tumours, and other diseases conditions with high vascularity. Most of these conditions are otherwise treated by invasive surgical procedures that demand a longer period of hospital stay and recovery.
Interventional radiologists treat diseases affecting various areas and organs of the human body from head to toe. Thus, we work in close association with various specialists as a multidisciplinary team to provide optimal and effective patient care.
SUT hospital is equipped with an advanced stroke and multidisciplinary ICU which is managed by experienced intensivists round the clock for peri-procedural care.
Interventional Radiology- Procedure list
Neurointerventions
Brain Angiogram (DSA)
Intracranial angioplasty/ stenting
Carotid stenting
Vertebral artery stenting.
Stroke- Intracranial thrombolysis / clot retrieval/ Mechanical thrombectomy
Dural AVF Embolization
Cerebral vascular malformation (Brain AVM) embolization
Spinal vascular malformation (Spinal AVM) embolization
Aneurysms coiling.
Aneurysm- Balloon/ stent assisted coiling
Aneurysm – Flow divertor placement
Aneurysm- intrasaccular device placement
Carotid-cavernous Fistula (CCF) embolization
Balloon test occlusion
Parent vessel occlusion.
Inferior petrosal sinus sampling.
Head & Neck
Pre-operative tumour embolization.
Embolization for vascular malformations.
Embolization in nasal bleeding.
Thyroid nodule ablation.
Vascular system:
Peripheral angiogram.
Peripheral angioplasty/ stenting
Peripheral embolization.
Aortic disease – TEVAR/ EVAR.
Venous diseases- Varicose vein treatment with laser/ glue/ RFA, Microwave, sclerotherapy.
Venoplasty/ stenting.
Venous thrombosis – Aspiration/ catheter directed thrombolysis/ mechanical thrombectomy.
Dialysis fistula – Angioplasty/ Aspiration/ catheter directed thrombolysis/ mechanical thrombectomy.
Central Venoplasty/ stenting.
PICC insertion
Permcath insertion
Chest:
Bronchial artery embolization.
Tumour ablation.
Abdomen & Pelvis:
Visceral angiogram
TACE (Trans arterial chemoembolization)
Embolization for GI bleed.
Uterine fibroid embolization.
Uterine artery embolization.
Prostatic artery embolization.
Ovarian vein embolization.
Embolization for varicocele.
Cholangiogram
PTBD/ stenting
Percutaneous cholecystectomy.
Tumour ablation.
Portal vein emboliation.
TIPS – Trans jugular intrahepatic portosystemic shunt
Shunt occlusions- BRTO, PARTO
IVC filter placement
IVC filter Retrieval
Transjugular liver biopsy
Adrenal venous Sampling.
Other image guided procedures:
USG guided biopsy
CT guided biopsy
Percutaneous drainage of abscess/ effusion/ collections.
Pain interventions- Transforaminal epidural steroid injection, caudal epidural steroid injection, Ablation for trigeminal neuralgia.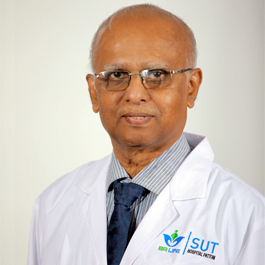 Dr M Balakrishnan
Sr.Consultant
Dept. of Radiology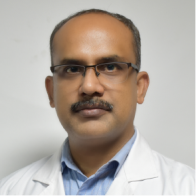 Dr. Praveen. A
MBBS, DNB, DM (Neuroradiology)
Sr. Consultant- Neuro & Vascular Interventional Radiology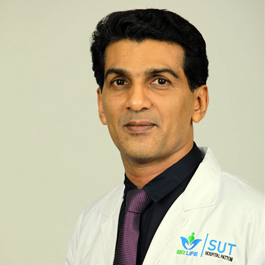 Dr Arun Mohan M
Sr. Consultant Dept. of Radiology.